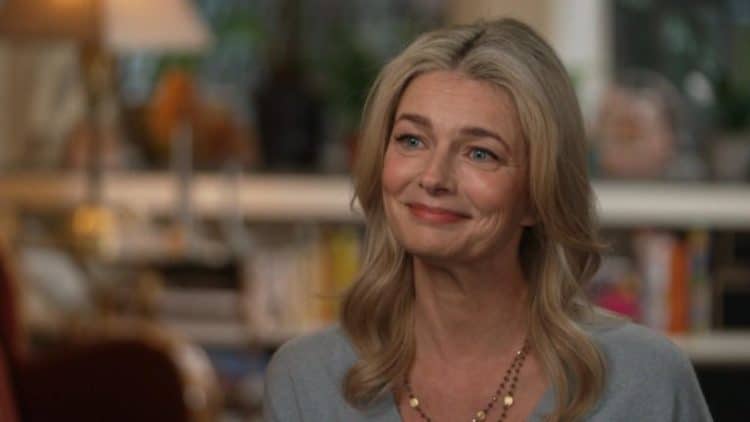 You know her as one of the most famous models in the industry, as well as one of the lovely judges from the hit show "America's Next Top Model," alongside supermodel Tyra Banks. Paulina Porizkova is a classic beauty who was at the top of her game in the modeling industry for many years, and she's still as beautiful as ever. However, as famous as she's been for as long as she's been, there are many fans of hers who simply don't know that much about the lovely model. It's time to change the misconceptions and get to know her.
1. She Was Born in the 60s
Paulina was born on April 9, 1965. She is currently 55, though she looks so much younger than she is. It's amazing to see just how good she looks at this age, and how gracefully she's managed to age. She doesn't have the look of a woman who is going under the knife repeatedly to keep her youthful appearance, either, which only makes her that much more beautiful.
2. She's From Czechoslovakia
When she was born, it was in Prostejov, Czechoslovakia. She was born to her mother and father, and she was the first child in their family. She has a younger brother, but he is significantly younger than she is. We are not entirely sure of his age, but we know that he is at least three or four years – if not more – younger than his sister.
3. She Spent Most of Her Childhood With Her Grandmother
Paulina had a devastating childhood. During the time that she was a toddler, she was separated from her parents for approximately 7 years. This happened because her parents were able to feel to Sweden during the 1968 Warsaw Pact invasion. They left her with her grandmother only to return to try and get her, but they were not permitted to be with her. The nation kept them apart for 7 years until they were finally able to reunite.
4. She's Not Close to Her Father
Sadly, when her family was finally able to get her back and reunite their little family, her father decided he'd had enough and he took off. He did not pay his child support. He did not have much contact with his family, and they were estranged. Rumor has it that they still do not speak. Her mother worked hard to support her two kids as a midwife, and she was married at least two more times in the future.
5. She Was Accidentally Discovered
When a friend who did make-up for a living asked to do her make-up so she could take a photo and send it to Elite Modeling back in 1980, it was because the friend wanted them to see her make-up skills. We don't know how that turned out for the friend, but we know that it worked out well for Paulina, as this was when she was discovered.
6. She Was Famous First in Paris
Once her photo was received and circulated, she was a fast-track top model in Paris. She did not reach American fame right away, but she did make it in Paris. Her career took off, and she rose quickly to the top of the game. However, it was only a few years later when she was asked to do a shoot for Sports Illustrated that she made it big in the states and was suddenly a household name.
7. She Was Married Once
She was only 24 when she married her husband, Ric Ocasek. You know his name because he was the lead singer for "The Cars," which is one of the most popular and most famous rock bands of all time. They were married until 2017 when they separated, and in 2018 they made the announcement. They have two children together. Their son Jonathan was born in 1993, and their other son Oliver was born in 1999.
8. She Went Through A Horrific Situation in 2019
She and her husband were not apart long when she was helping him out with a surgery he had. It was 2019, and we do not know what kind of surgery he had. However, she was checking in on him and making sure his recovery was going well when she found him dead in his home in September 2019. It was a horrific time for her and for her kids, and we cannot imagine the pain of this loss in their family.
9. She Was Shocked When His Will Was Read
It was 2020 when she found out that she was left out of her ex-husband's will. However, it was not just her who was left out. Two of his children from another marriage were also left out of the will, which was very hurtful to them and to her.
10. She's Aging Beautifully
She recently posted a photo of herself on social media without any make-up on, and she opened up about how she's struggling with herself as she ages. In our opinion, she's looking so good that it's not something we feel she should be worried about. She looks amazing, and we hope that she can come to terms a bit more easily with herself now that the world knows just how gorgeous she is.