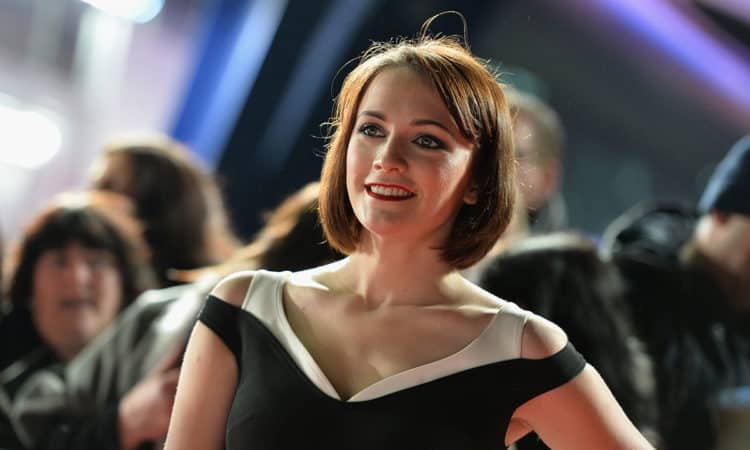 Charlotte Ritchie is still in her early 30s and she's already had a career that could stack up next to people twice her age. began her career well over a decade ago, and she's kept the momentum going ever since. Her acting credits include shows like Call the Midwife and Fresh Meat. In 2019, she earned a starring role in the comedy series, Dead Pixels, and it might just turn out to be one of her most significant roles yet. The show was recently picked up by The CW to be syndicated in the United States which means Charlotte and her work will be introduced to an even wider audience. Keep reading to learn 10 things you didn't know about Charlotte Ritchie.
1. She Was In A Harry Potter Movie
Harry Potter is easily one of the biggest book/film franchises in recent years. Charlotte Ritchie can always say she got the chance to be apart of it. She appeared in Harry Potter and the Goblet of Fire in 2005. However, she played a student in the background and the role was uncredited.
2. She Finished College While Working
Charlotte's parents have always been supportive of her dreams. However, they also understanding that the world of acting can be unpredictable. For that reason, her father has always encouraged her to get an education. Charlotte did just that. She earned a degree in English and from the University of Bristol while she was still filming for Fresh Meat.
3. She's A Singer
While there are countless people in the world who can't even find one thing they're really food at, Charlotte Ritchie has managed to find two. She is also a talented singer who was a member of the British singing group, All Angels. She has since started a solo music career and has released an EP with her brother, Luke, who is also a musician.
4. She Likes To Interact With Her Fans
Over the course of her career, Charlotte has been fortunate to build up a large fan base. She appreciates all the support they've given her over the years and she doesn't take it for granted. She enjoys getting the chance to interact with her fans on Twitter and often retweets their posts and answers their questions.
5. She Advises Young Actors To Get As Much Experience As Possible
Even though Charlotte is still young, she has been in the industry for quite some time and she's learned the ropes. When asked if she had any advice for up and coming actors, she told British Youth Music Theatre, "I would just say get as much experience as possible. The more you act, and sing and train – even in a non-professional environment, or with a brilliant organisation like YMT – the better you'll be when you get a role you audition for."
6. She's Been Performing Since She Was A Kid
Charlotte was born to be a performer. It didn't take her or the people around her too long to realize that. She joined the Youth Music Theatre when she was just 11-years-old. Shortly after that, she got the chance to tour Japan with the organization while performing Pendragon.
7. She Would Love To Play Marty McFly
Every actor has a dream role, and Charlotte Ritchie's is very interesting. If she could pick a role, she'd love to play a character that most of us are already familiar with. During her interview with the British Youth Music Theatre she said, "My dream role would be to go back in time, change sex and re-shoot Back to the Future where I could play Marty McFly!"
8. She Watched Videos Of Childbirth To Prepare For Call the Midwife
Doing the proper preparation for a role is very important to making sure that you're able to authentically portray the character. When Charlotte was preparing for her role on Call the Midwife, she decided to watch videos of childbirth to get a better understanding of the types of things her character would be dealing with.
9. She Believes LGBT Representation Is Important
Charlotte isn't part of the LGBT community, but her character in Feel Good is. Charlotte believes that it's important for LGBT characters to be represented on TV shows and in films. She says, "TV shows are ultimately our way of understanding ourselves and exploring or sharing our experiences so everyone should be represented on and off screen; LGBTQ+ centric stories are still underrepresented."
10. She Was A Fan Of Call the Midwife Before Joining The Cast
Long before she ever thought she'd get the opportunity to be part of the show, Charlotte was a fan of Call the Midwife. Lots of her love for the show came from her mother who has always been a huge fan. When Charlotte decided to leave the show, her mother was a little heartbroken.