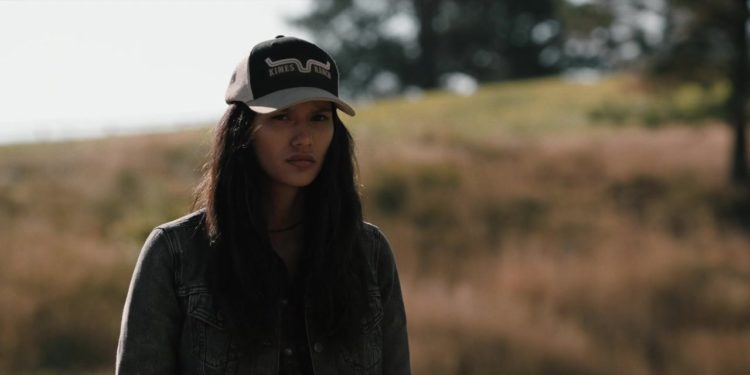 There is no shortage of Canadian born entertainers that are simply gorgeous, and they are flooding the American entertainment arena with great regularity. One of the astonishing beauties is Tanaya Beatty, who hails from British Columbia. You probably know her best for her role as Rachel Black in Breaking Dawn Part One of the Twilight Saga, but she has been very busy. She has starred in several television series including the HBO miniseries Lewis and Clark and NBC's The Night Shift.
While you are probably slightly familiar with this talented and beautiful actress there are some things that you probably don't know about her, so we decided to share five facts about Tanaya that you don't yet know.
1. She Is Of Himalayan and First Nations Descent
Although Tanaya was born in Canada she is has a unique background that provides a rich dichotomous heritage. Her mother was born in First Nations and her father is of Himalayan descent, which definitely feeds the narrative that Canada is the new melting pot as far as culture and ethnicity are concerned. Despite her rich heritage, Tanaya spent entire childhood growing up in the interior parts of British Columbia, including stays in Nelson, Midway and Grand Forks.
2. She is Classically Trained
Let's be honest, Tanaya is beautiful enough to ride her beauty the front door of many studios in Hollywood and make a descent living on looks alone, but she is more than just a beautiful face. Tanaya and her parents did not think it was a good idea to leave such lofty dreams as being a film star completely up to her pulchritude. So, she enrolled in the Vancouver Film School where earned a degree in Essentials and Acting.
3. She Is Also a Certified Social Worker
Before Tanaya decided to become completely committed to her acting career — before enrolling in acting school, she was interested in doing social work. She even to the time to become certified in social work. As with many actors and actresses, Tanaya has the humanitarian bug. She has a strong desire to work those who are less fortunate and struggling with any number of enigmatic issues that tend to plague the financially challenged population of the world.
4. She is Getting Rave Reviews from The Powers That Be
While beautiful women come a dime a dozen in Hollywood, those will remarkable talent are not as plentiful; however, the buzz around Hollywood is that Tanaya is one of a handful of Native America actresses who have the potential to be considered A-listers. She is an actress that takes her craft seriously and she puts in the time and work that is necessary to improve and refine her talents consistently. I think that it is safe to say that she is definitely going to reach A-list status soon.
5. She Is Adopted
I know that we mentioned that Tanaya was of Himalayan and First Nations descent, but what we did not share initially is that she was adopted and raised by an Italian family. While Tanaya is definitely aware and connected to her Native American heritage, she has also embraced her families Italian culture and heritage as well, making her one of the most well-rounded 26-year-olds on the planet. It is not clear how much of a role her adopted parents played in her remaining aware of her Native American roots, but it seems like they did a very good job.
Save
Tell us what's wrong with this post? How could we improve it? :)
Let us improve this post!