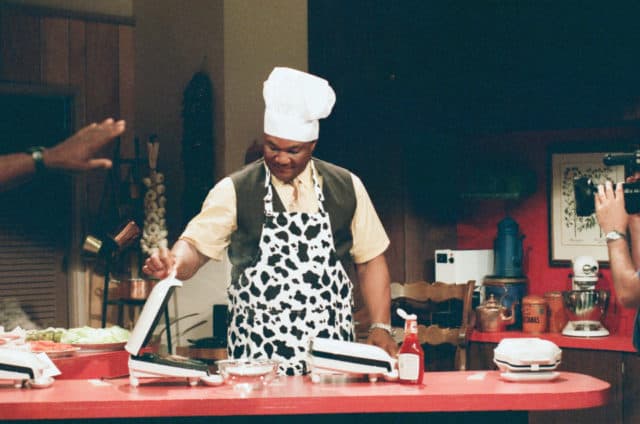 Celebrities seem to have it all – looks, fame, and fortune. And these days, if you don't have your own product line of some sort, you're not keeping up with Kardashians – literally. But just because a celeb slaps their name on a beauty product or pair of jeans, does that mean we have to buy it? Or that it's better quality than the generic counterpart? Who knows, but there's definitely something to be said about celebrity crafted and promoted products. Consumers and fans swarm to them like bees to the hive and can't seem to get enough.
The extent of a celebrities involvement in the products they promote can vary greatly. Some celebs are simply endorsing the product for a cut of the profit. Others are more hands-on, taking part in the crafting, shipping, and promotion of their products. Either way, once a celebrity says, "You've got to have this", chances are, at least a fair amount of fans will believe the hype. Here we'll examine some of the most popular celebrity products and give some insight as to whether or not they're all they're cracked up to be.
The George Foreman Grill
An oldie but a goody. The George Foreman Grill is known as the "lean mean fat-reducing grilling machine" – a catchphrase made that much more lovable by George's enthusiasm and charismatic grin. If the advertisement didn't win you over, the fact that the grill actually works and produces some pretty succulent and delicious meats should be proof enough. Not only does the grill come in a variety of sizes and designs but it's still on the market – nearly 25 years later. And having sold over 100 million grills worldwide, this boxing champ and father of 12 seems to know a thing or two about both cooking and business!
Puff Daddy's Cîroc
How many times have we seen celebrities promote a ridiculous drink or food, only to try it and be utterly disappointed? Too many to count, really. But the same can't be said for Puff Daddy's take on Cîroc. Not only did this music mogul transform the common vodka into a party-must have that every A-lister and VIP lounge attendee needs, but he's adding new flavors to the mix all the time from peach and coconut to Amaretto. But is the vodka that delicious or is it just the Puffy Combs name that surrounds the liquor?
Who's to say but clearly the man knows his stuff, and not only when it comes to drinks. His clothing line Sean John and Bad Boy record label all help feed into his net worth of over $820 million. And so he proves, it really is "All About the Benjamins".
Dr. Dre's Beats
If you haven't heard of Dr. Dre or you don't know what "beats" are, you might not be of this world. Dr. Dre, former co-owner, and artist at Death Row Records knows a thing or two about making music and making money. Dre is responsible for producing some of the most well-known rappers of all time including Snoop Dogg, Eminem, 50 Cent, and 2Pac just to name a few. So when it came time to create and promote a product, Dr. Dre decided to go the unconventional route. Forget the clothing lines or food industry, he capitalized on the industry he knows best – music.
Dre created Beats Electronics – founded in 2006. The company produced headphones, earphones, and speakers. But when Apple acquired the company in 2014, the sky was the limit. Beats are now a household name and a must-have commodity for everyone – from teenagers to celebrities, athletes, and housewives. Music is a universal language and Dre found a way into the hearts and homes of millions.
Goop Goop
Ok, so the name isn't the most attractive but it's founder and owner sure is. Gwyneth Paltrow is the epitome of style, class, beauty, and wellness, so it was no surprise when she launched her very own line of women's products, which are claimed to be made with only the best, most natural, organic, and healthy ingredients. Looking for a beautiful new fragrance? Look no further. Want a new vitamin to help boost energy and improve your overall wellness? Goop Goop has you covered! Granted, things start to get a little weird when Paltrow's company delves into jade eggs and no, they aren't a new high-protein breakfast food. Egg-shaped inserts for a woman's…. yeah, is said to have cleansing and spiritual healing properties.
Even if you're not convinced to try Goop Goop eggs, the company does offer a wide range of products and services from travel and beauty tips to detoxes and healthy recipes. If Gwyneth is any indication of what these products can do for you, sign me up!
Beyonce – Ivy Park
Who doesn't love Queen Bey? If you put Beyonce's name on something, chances are it's going to sell. She's known first for her voice, but her beauty and booty, I mean body, come in a close second! A line of athletic wear just seems to be a natural path for this superstar who can do no wrong. Not only is her line considered athleisure, but it's extremely stylish, just like the Queen herself. The Ivy Park line perfectly pairs functionality and style. Other celebs with awesome athletic lines include Kate Hudson (Fabletics) and Jillian Michaels (Impact).
Stephen Curry – Curry 4 Shoes
Stephen Curry is synonymous with basketball. And everybody knows that every legendary basketball player needs the best pair of basketball sneakers out there. Think Michael Jordan's "Jordans", which are still popular today. Stephen Curry's "Curry 4 Shoes" are endorsed and produced by Under Armor – one of the leading athletic brands on the market today. Coming in a variety of colors and styles, these shoes are desired by young and older athletes alike. I mean, who wouldn't want to wear shoes showcasing the number 30 and signature of one of the greatest three-point shooters of all time?
Will these sneakers make you jump higher, run faster, and swish those baskets? We don't know. But we do know you'll look darn good doing it!
More Than Just a Name
It's hard to say if celebrity products are worth all the hype or just another way to get fans and consumers to lay out their cash. Either way, certain names will go down in history as the best celebrity products of all time, while others will flop big time.
New stars are born every day and with that comes new opportunity to create the next best thing. We're excited to see what 2018 has in store.