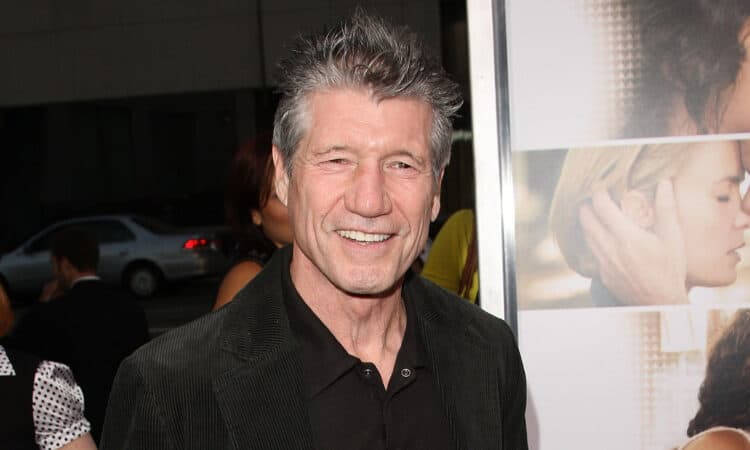 It's going to happen, and it's going to keep happening. The actors we've grown up with enjoyed and watched without cease over the years are going to pass on at some point. With a career spanning 40+ years, Fred Ward is one of the many actors that a lot of people remember, but didn't think about continually throughout his career. His time on screen has been enjoyable for many years since the man managed to take on many roles that were easy to distinguish from each other even though his mannerisms didn't differ that much from one character to another. It's very easy to think that a lot of people that have been following Fred for so long will remember him in many different ways since he appeared in an amazing number of movies, sometimes as a bit player, sometimes as an extra or supporting actor, and many times as a lead character. So to be fair, remembering Ward through many of his different roles is only natural, since it's a way to remember him fondly and to give him a big thank you for being one of the most memorable actors in the business.
One of the most notable roles that anyone should be aware of is that of Earl Bassett, one of the two lead characters in the cult classic, Tremors. One of the greatest pairings in cinematic history, Ward and Kevin Bacon playing the parts of Earl and Val were perfect since they had such great on-screen chemistry that it was easy to think that they had a great time making the movie even though Bacon had misgivings that the movie would ruin his career. Even with that in mind, the movie did great once it was released to video, even if it wasn't exactly a blockbuster. The back and forth between Earl and Val was great since in one moment they appeared as close as brothers, and in others, it would appear that Earl was the older friend and mentor that was there to work with Val and offer him what life advice he could give. It wasn't a perfect relationship, but it was perfect for the movie since they helped drive the narrative in a big way.
Unfortunately, Bacon didn't return for the sequel, while Fred Ward and Michael Gross did come back for another run. This time, the setting was in Mexico as the graboids had become a problem at a refinery and the death toll was already growing before Earl was brought in as the Graboid expert. When he called in Burt Gummer, aka Gross, things really got wild since Burt was the resident survivalist and ammunitions expert, and would go on to take the lead role in the several movies that would come after. Ward didn't take part in the movies after that, as his character's arc had hit a point that it might have felt complete and able to walk away, whereas Burt needed something to keep himself busy and occupied. But obviously, this wasn't the end for Ward since his career kept moving forward as he took on smaller roles and showed up as a supporting actor quite often.
Another fun role to remember is that of Roone Dimmick in the movie Big Business with Bette Midler and Lily Tomlin. Roone isn't exactly dumb, but he's the kind of good old country boy that doesn't mean anyone any harm and expects his life to go the way that it's supposed to. There wasn't a lot of character development on this part and for the most part, Ward was there as a love interest of two of the ladies, both of whom were played by Tomlin. Initially, Roone is connected with Rose Ratliff, a very strong-willed country woman that isn't quite as invested in Roone as he is in her. But eventually becomes connected to Rose Shelton, who's very different and enjoys the attention that Roone is ready to give to her. This movie wasn't really meant to be a blockbuster, but it was a fun and engaging story about misplaced twins that grew up in very different locations despite being born in the same back-country hospital. As far as Ward went, his character was supposed to be the simple country sod that had a good heart but was lost in the big city.
Fred Ward played a large number of roles that are bound to be remembered fondly in the years to come, and he did manage to get in on several newer movies over the past two decades that made him the veteran actor that a lot of people considered him to be. Like all actors, his time on screen came to a close as in 2015 he stepped away from the business. He's still going to be remembered as one of the most recognizable actors of the past few decades, and he's going to be missed.
Tell us what's wrong with this post? How could we improve it? :)
Let us improve this post!