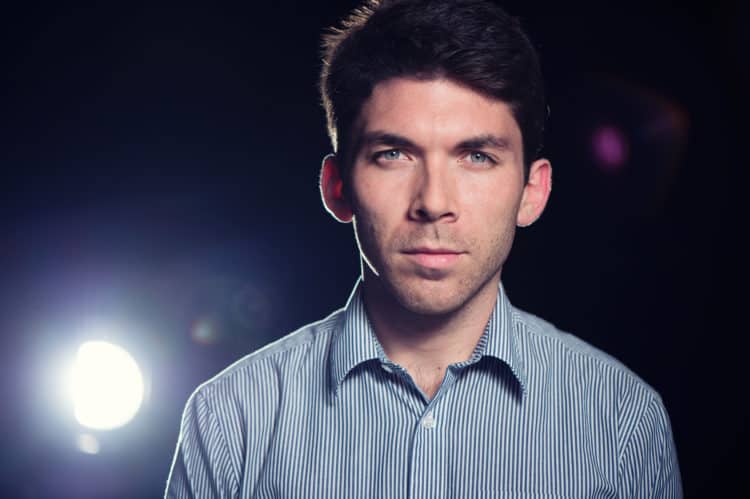 ABC's Modern Family has been in our homes for 11 years now. The show came to an end this past April, but continues to receive accolades. It recently received three Emmy nominations, one of them being "Outstanding Sound Mixing for a Comedy or Drama Series". In honor of this nomination, we spoke with one of the sound team members, Peter Bawiec. Below he talks about mixing the finale season of Modern Family, Roland Emmerich's Midway and the podcast, Blockbuster.
-How does it feel to be Emmy nominated?
It's an honor to be a part of this group of incredible artists, and while I love the feeling, I think it just makes me work harder now.
-How does the mockumentary format of Modern Family affect your job?
The idea of a mockumentary is to be invisible. Cinematography, editing, sound: everything has to feel natural and real, like a real documentary would. In reality, of course, everything you see and hear is painstakingly created by the filmmakers. It's a really fun format because there is this invisible line you have to be aware not to cross, lest our work becomes too apparent. To give you a simple example: we have hundreds of tracks of audio running simultaneously—dialogue, music, sound effects, backgrounds, sound design, foley—all this creates a 3 dimensional world, but we make you believe there is only one track which is fused with the story playing out on the screen.
-How would you define the "sound" of Modern Family?
Warm and Real. We want the audience to feel part of the Dunphy and Pritchett families, to be in their homes with them. And a home is always warm and cozy, right?
-You are both a sound designer and a re-recording mixer. Can you explain the difference between the two?
A Sound Designer is responsible for creating a texture—a "sonic vision"—for the film. Sound is about creating metaphors that speak to the subconscious emotional language, not necessarily about being accurate all the time to what we actually see on the screen. Dramatization is always much more interesting. Here's what I mean by this: when I created the unique sounds of WWII bombers for Midway, for instance, I thought about what I wanted the audience to feel. To that end, not only do you hear airplane engines, but weaved in are revving muscle car engines, birds of prey, and an occasional tiger roar.
A Re-recording Mixer in turn is the person who blends all the elements (dialogue, music, sound effects, ambiances, etc) together to create an exciting soundtrack that works best with the picture. Sometimes we let the music take lead, other times we want to be just with the lead characters and have the whole world nearly disappear. Re-recording Mixers usually work in tandem where one handles sound effects, and the other — dialogue and music.
Sound Design and Mixing both are critical roles in post-production and they have a different impact on the film. I like to think about how I can help the story the director is telling and always work towards that goal.
-Throughout the different seasons of Modern Family, was the same format used each season or did it differ based on the directors?
Although I came on board this last season, I know the show has changed over time slightly along with the characters. These are natural progressions that parallel how we mature in life and how our perception of the world changes. Season 6 for example saw an episode that played out entirely on Claire's laptop screen.
-Was the finale approached any different than the rest of the episodes?
There is a natural unspoken understanding among everyone on the crew that the finale needed to be treated specially. I look at it as putting a bow on it, metaphorically speaking. So in a way we tried to make certain small nods, pay homage, to the stylistic choices that the show has made over the years.
-Out of all the film/tv shows you have worked on, what project do you think you learned the most on?
Actually, I'll go further back in time and say that the best learning experience I had was on all the short films I got to work on before I did my first feature. Back then, I realized that every short film has its unique challenge which very often is somehow related to communicating an artistic vision through a technical tool. I worked on over 50 short films so that I could get a hang of the "technical ropes," and by the time I did my first feature I felt like I was ready to experiment.
-You also work on the podcast, Blockbuster. Can you tell audiences what sets this podcast apart from all the other podcasts out there?
Matt Schrader pitched me the idea of making a cinematic podcast: a movie for your ears essentially. We both agreed that podcasts have not been pushed to their creative limits and we wanted to test those limits by telling a pretty ambitious story of the friendship and rise of Steven Spielberg and George Lucas. This is how the name—Blockbuster—came about. We were blown away by the passionate response we received from the audience and we went straight into the second season which is about the very often overlooked fascinating story of James Cameron. We premiered the final episode this past Wednesday, and now it's available to binge on all the major podcast platforms.
-On Blockbuster, the 1st season focused on George Lucas and Steven Spielberg and the 2nd season is on James Cameron. Why were these filmmakers selected?
We found it fascinating that two guys who literally stand behind the definition of blockbuster films as we know them were best buddies who had each other's backs when things did not work out, when they struggled to make their vision a reality, when they were misunderstood. In reality, the story of Steven Spielberg and George Lucas is the one that resonated with a lot of people. It will speak to filmmakers, innovators, entrepreneurs, all those who have the vision and courage to change our world. And those who only dream of it. James Cameron too is a visionary who against impossible odds re-defined big budget cinema with his passion and tenacity. He went form a college dropout truck driver to one of the biggest directors of our time. When Matt showed us the early story drafts, we all agreed this was something we needed to pursue.