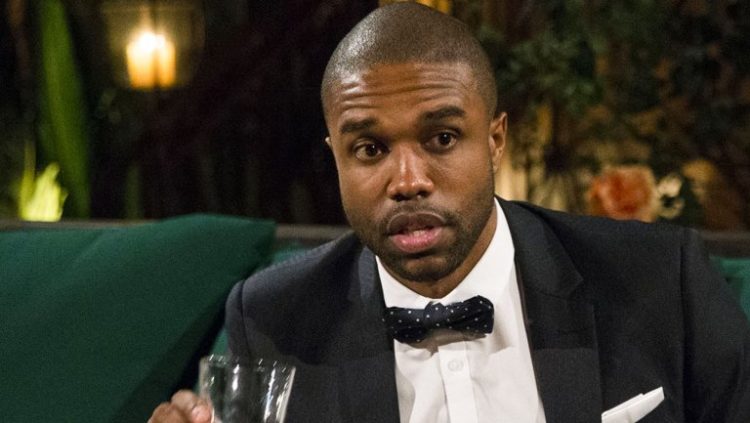 DeMario Jackson is an American reality TV star who is best known for his appearance on Bachelor In Paradise in 2017. He was caught up in one of the biggest scandals that the show has seen, which resulted in production being halted for a while. He was removed from the show and it was months before he was able to tell his side of the story. This article will look at the details of this scandal and what Jackson did after the show.
In the show Jackson and fellow contestant Corinne Olympios were enjoying some time alone in the pool when things started getting heated. In the following days a producer was reviewing the footage and made a complaint that Jackson had acted inappropriately. Filming was suspended and Jackson was asked to leave the show. Lawyers acting for Olympios then put out a statement accusing Jackson of sexual misconduct, something which took him completely by surprise.
An internal investigation was carried out by Warner Bros. and both parties were cleared of any wrongdoing. The Daily Mail reports that Jackson was asked to return to the show but he declined the offer. It is understood that Olympios was not invited back after all the cast were sent home during the break in production.
It was a very stressful time for Jackson and his family when these allegations came to light. He was advised by his lawyer not to make any statement until the investigation by Warner Bros was completed. This meant that there was quite a long period where he was unable to give his side of the story. During this period he also lost his job, which added further strain to the situation.
He admits that he did start to feel some relief when he was able to tell his version of events, and that he was grateful that these were backed up by the production team and other contestants. When the drama from Bachelor In Paradise was over he felt as if he was able to move forwards with his life. Since then he has used the fact that people know who he is to take his career in a number of new directions.
As detailed on his own website, Jackson has become involved in public speaking. He feels that there is a lot that young people can learn from his experiences and he uses motivational speaking to get this message across. He still lives in Los Angeles and a lot of his work takes place around the city.
Since his time on Bachelor In Paradise he has also done some modelling work for brands such as Guess Jeans and Thread Beast. This is something that he clearly enjoys doing and there are many brands that would love to work with him. He is also doing some promotional work for other brands such as hair care and personal grooming products that he shares with his followers on Instagram and Twitter.
His work as a model is something different than his previous job, but he has always had an interest in the fashion industry. Hollywood Life shared details of his life before he starred on Bachelor In Paradise. He graduated from the Fashion Institute of Design & Merchandising in 2009. He worked in the recruitment industry for Michael Page when he went on the show, but he lost this job after the scandal. Although this would have been disappointing at the time, it did lead to him getting started in a new career in modeling, and so far this appears to be something that he really enjoys.
As reported by TMZ he has also done work for charity in the past. The particular occasion that was reported by TMZ referred to a charity auction that he took place in alongside some of his fellow Bachelor In Paradise contestants. People could place bids to go out on a date with Jackson and the other contestants. All the money raised was donated to the Tri-County Humane Society in Florida who care for rescue dogs in the state.
When Jackson was in Bachelor In Paradise he was portrayed as something of a ladies man. However, there is no current information about whether he is dating anyone at the moment. After all the negative press that he got after his hook up with Corinne Olympios it may be that he wants to keep his personal life private. After all the commotion after the scandal had died down, there was some speculation that Jackson and Olymipios were dating after they were spotted having dinner on Valentine's Day in 2018. Both parties responded to the pictures by insisting that they were just friends. Even if there was no romantic involvement, then it is still good to see that they have been able to put the past behind them and remain friends.
He is a big basketball fan and he enjoys taking part in the game when he has some spare time. Like the rest of us, he also enjoys bingeing TV shows and get through an entire season in just a few days. One of his favorite shows is the OC and he describes himself as a cross between Seth Cohen and Kanye West.
Since leaving Bachelor In Paradise, he has also had the chance to travel all over the world. Some of this has been part of his modelling work but he has also the chance to visit some new countries as a vacation where he can just relax and enjoy his surroundings.
Things could have turned out very differently for DeMario Jackson after his exit from Bachelor In Paradise but mostly people were impressed with how honest he was about the incident with Corinne and how it had affected him. The interviews that he gave allowed people to see that there was a lot more to him than the villainous persona he displayed on the show. He remains a very popular figure in the world of reality TV and this has led to his new career as a model and brand ambassador.
Tell us what's wrong with this post? How could we improve it? :)
Let us improve this post!