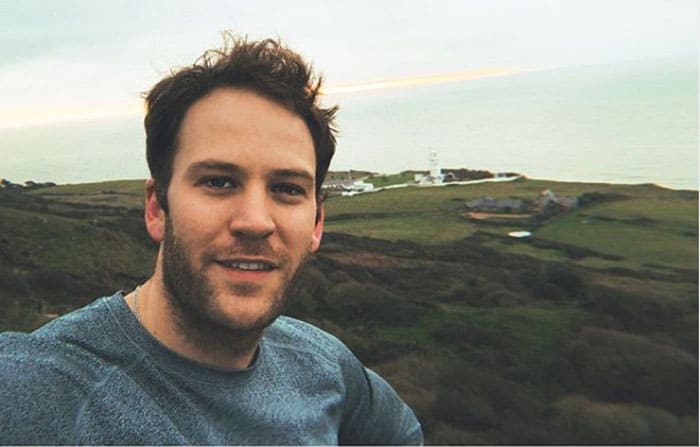 Ben Lamb was born Benjamin Lamb in Exeter, Devon, England in January of 1989. He is a British opera singer and actor, though, he currently has been in full pursuit of an actor's career. He has made quite a headway in his career since it began in 2010. He has played a number of roles in television movies and series, such as Anthony Rivers, in The White Queen, King Richard, in A Christmas Prince, and A Christmas Prince: The Royal Wedding. He's also appeared in Swords and Scepters, and Divergent. Lamb is a quiet actor when it comes to his personal life; not much is known about him, but if you follow him on social media, you can get to know a little more about this new, upcoming talent. Here are 10 things you didn't know about Ben Lamb
1. Started his career in the theater
Lamb got his start in acting in 2010 with his first taste of significant roles being in the theater. Before he began taking your typical 'acting' roles, Lamb began his career in opera. Yes, Lamb has a variety of talents and singing opera is one of them. At a young age, his singing voice had been heard by others who told him he should look further into pursuing a career in singing, which he did and it lead him to performing in two operas, however, he soon learned that he preferred acting to singing and soon started changing paths and pursuing an acting career.
2. Before the big screen, he played Shakespearean roles
It's always impressive to have played a role in a big production, such as a Shakespearean theatrical production, which Lamb had the privilege off doing before he left theater to pursue the big screen and television productions. The two Shakespeare productions Lamb worked on were Macbeth and The Merchant of Venice. After these two productions, Lamb transitioned to the regular screen through the BBC when he was cast in a drama called, Silk, a legal drama series.
3. Attended college on a music Scholarship
Before working on perfecting his acting skills, Lamb attended Dragon School, Oxford. Lamb also received a music scholarship, which he used to attend Eton College. Lamb's devotion to acting meant more schooling for him to really hone in on his acting skills, which is what led him to the National Youth Theater where he spent time perfecting his talents.
4. He's a tall actor
Most men will tell you that to have some good height on you is a good thing and can be beneficial in many ways, however, when it comes to acting, it seems like there's always this 'perfection' a director is looking for when it comes to filling the role of a character. Lamb stands at 6'2 inches tall, which is a commanding height for a man, but it has been thought of too, that a tall stature can also hinder an actor from getting certain roles. Hopefully Lamb won't run into too many 'height-issues' when it comes to landing roles. Hopefully his talent will be what shines through for any role he auditions for.
5. Where Ben fall in the AlphLife Trends
If you are one who follows life trends of the celebrities and love keeping up with astrological signs, then here's where Ben Lamb falls in the AlphaLife line-up with his personal info. He is one of four hundred people with the same first name, Ben, that are also listed as a celebrity at the age of 28, and have the same astrological sign, Aquarius.
6. Net Worth
Lamb is still making his way up the Hollywood chain, accepting prominent roles and earning a name for himself, and for all that he has already accomplished, it is already paying off well for this growing actor. According to Affair Post, there are reliable sources that have estimated Lamb's net worth to be about $500k, which will obviously continue to grow as his career blossoms.
7. He played a 'Christmas Prince'
NetFlix aired A Christmas Prince, starring Ben Lamb and Rose McIver in 2017. According to IMDB, the movie depicts a journalist (McIver) who is sent to cover a Christmas coronation of a playboy prince who winds up finding herself in the middle of an unexpected romance with the guy. It was dubbed as a kind of 'cheesy' story line, but aren't they are? Despite the cheese spread, it was a popular movie that helped to propel Lamb's career even further ahead.
8. Uses Instagram to share more about himself
If you're a fan of Ben Lamb and want to learn more about who he is, follow him on his social media. Lamb has over 45,000 followers on his Instagram page and he uses his social media to share details about himself, including his upcoming movies, and his personal views on the politics in England. Of course, for private little moments, like snuggling with his cats, they're there too,
9. He is an animal lover
It's become no real secret that Lamb is an animal lover, and for cats, specifically. If you follow Lamb on Instagram, I'm sure you've seen the numerous posts of his beautiful long-haired, gray cats. He's posted pictures of the cats lounging on their kitty towers and wishing everyone a 'Happy Easter.' In another post of the cats, Lamb explains to his followers how all the cats were collected by he and his wife in just a few weeks time, and it appears that they are now a big, happy, cat family.
10. He's a married man
According to Live Ramp Up, Lamb tied the knot with his girlfriend, Louise Coles in a small, private ceremony back in November 2016. There has never been much information regarding Lamb and his social life or dating history, and to the point where there was even a little speculation as to whether or not he was straight or gay. But that has been proven now, and if you're curious, you can even view some of the pics from their quaint, private ceremony held in Novara.