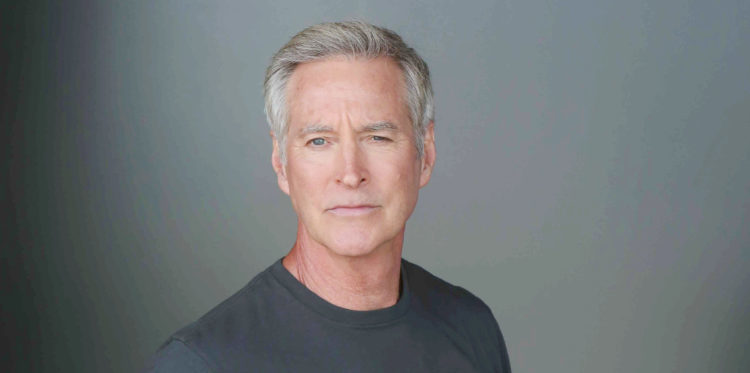 The actor who plays Jack Black on the soap opera "Days of Our Lives" is a multi-talented actor who made entertainment news when it was announced he was going to veer off course from his usual daytime gig to take on a role in the primetime show "Criminal Minds." But on the daytime scene he is a fixture who continues to have a devoted fan base. We dug deep to come up with these 10 things you didn't know about Drake Hogestyn, so you should find something that will be new to you.
1. He has appeared on Days of Our Lives for 4,000 episodes — and counting.
His first appearance on the show was January 10, 1986 and as he celebrated his 32nd anniversary with the soaper his 4,000th appearance would take place only a few months later. Few actors or actresses (can we say Susan Lucci?) have such popularity and longevity.
2. Drake had serious professional baseball ambitions.
Drake was drafted by the St. Louis Cardinals in 1973, but decided to wait for a better opportunity, and declined to sign with the team. That better offer came 3 years later, from the New York Yankees who selected him as their 581st selection in the baseball draft. In 1976 — 1977 he played minor league ball and in his first year he was selected for the New York-Penn League All-Star Team. But his career quickly ended after suffering an on the field injury.
3. Insecurity appears to be a fuel for success for Drake.
He admits that not only was he insecure as a minor league baseball player, but continues to be as an actor. His perspective is to take things one day at a time because, like his playing career, the possibility of an accident or injury is always present.
On Father's Day…Victoria and I are so thankful and proud of the dynamic young adults our children have grown into. Dads…never stop listening, guiding and loving. Picture courtesy of @People magazine, August 1994 @nbcdays pic.twitter.com/IdavmPeAgj

— Drake Hogestyn (@DrakeHogestyn) June 17, 2018
4. As a child in his hometown of Fort Wayne, Indiana, he wanted to be a dentist.
This was not a child's fantasy but something that he had prioritized and pursued. But being athletic ended up changing his academic pursuits to something more in line with fame rather than spending time over wet mouths all day.
5. His estimated net worth is $2 million.
Though several reports hold at the number, it seems somewhat low given his longevity on the show and his popularity. One problem is that his per episode salary is not available, making it difficult to pin down his actual net worth. On the other hand, he has four children who required his financial attention.
6. He paid his way through college on a baseball scholarship.
He attended and graduated from the University of Southern Florida, Tampa with a major in Microbiology. His initial desire to become a dentist was not lost, as he chose a major with a medical connection. His career path was a crooked road — from college to baseball to acting. But all's well that ends well.
https://twitter.com/DrakeHogestyn/status/1008463357886648320
7. An on-stage accident sidelined him from the show.
While you may already know this, what you might not know is the injury was to his brain and required several months of rehab. He did return to the show, but upon returning he said he had some serious doubts as to whether he could remember his lines. He could, and he did, and things picked right up where they left off.
8. He had to overcome being just another face in the crowd to land his famous daytime gig.
Drake had to deal with the reality of wanting to become an actor by competing against about 75,000 other actors who all wanted their dream to come true. Of that lot, only 30 were chosen to be trained and begin their acting careers. Drake didn't take the opportunity for granted, and the landed the "Days of Our Lives" role as Jack Black a few months later.
9. Drake's first starring role was on the television series "Seven Brides for Seven Brothers"
In that show he played a reserved sibling with only a few lines to work with. Apparently that was all that he needed to demonstrate to directors and producers that he had what it took to become a star. As it turns out, always giving it your best effort was a wise decision from him, as the show was cancelled after just one year.
10. December 2016 was a month of emotional challenges for him.
Within a period of 30 days, Drake would lose one of his closest on-screen family members and his mother. That month was December, during the holidays. His mother passed on the 28th of the month.