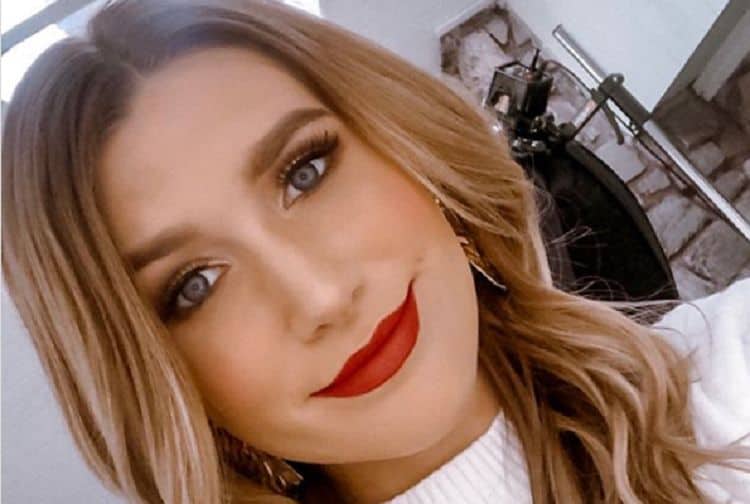 Gracee Shriver is a 17-year-old singer who became a contestant on the popular televised singing competition "The Voice." She has come a long way since accepted into the group at the Blind Auditions for the show. While many were eliminated in the first serious competitions, she advanced forward as a favorite of many of her new fans. Some parts of her personal life been shared on the show but there are still those who want to know more about the up and coming young music artist. To help you get to know her a little better, here are 10 things that you might not know about Gracee Shriver.
1. Gracee Shriver is still a teenager
Sometimes it's hard to remember that Gracee is just 17 years old because she has such a mature voice and stage presence. Other than the fact that she has a vast amount of talent she is still going through all of the things that girls her age do. It's important to remember that as Gracee moves on through the competition and received more in the way of fame and recognition.
2. She has her own website
Gracee has set up a personal website for fans to visit and learn more about her and her music. In the Gallery section, you can find some really great photos of her in live performances and other situations. In the Music section, she has uploaded several video performances of popular songs that she has performed so if you missed out on any of them you can listen here. If you want to send her a message, there is a convenient form for doing so.
3. Shriver already has touring experience
Although "The Voice" is the largest venue for her performances, it isn't her first rodeo. Gracee has been performing since she was very young. She makes frequent trips from her home town of Owasso, Oklahoma, all the way to Nashville, Tennessee to perform on Broadway. She has also performed at many places in and around the Tulsa, Oklahoma area.
4. She is also a songwriter
In addition to being a country music singer, Gracee Shriver is also a talented songwriter. Her first attempts at songwriting were made when she was in the first grade. This is quite remarkable as she had a very profound talent for singing and writing before she even became an adolescent. It's a natural set of talents that she was born with and it just continued to develop at a very early age, which makes her somewhat of a phenomenon. It's unusual for a child of this age to show such remarkable talent.
5. She is also a formally trained singer/musician
When Gracee was just 9 years old she started taking guitar lessons and singing lessons. Although she was born with raw talent, seeking the formal assistance of a professional helped her to more quickly develop and refine her natural aptitudes and transform them into remarkable and marketable skills within the music industry.
6. She was booking gigs on the weekend while still a child
It wasn't long after Gracee began taking singing and guitar lessons that she was ready for live performances in front of an audience. She was booked at the Trails End BBQ for Friday night gigs, and this is something that she still does currently. In addition to this, she has performed at a variety of open mics as well as other venues where she has been invited. Her music has been well-received throughout Oklahoma and Tennessee, wherever audiences have heard her perform.
7. She's also active in her high school
Gracee is currently a senior in high school. While music is a very big and important part of her life, there are other things that she enjoys and is good at. She is a member of the varsity tennis team, and she is also a member of the high school National Honor Society, which means that her academic performance has been stellar.
8. She knows how to kick back and relax
There is a lot going on in young Gracee Shriver's life right now, but she shows a very mature sense of the need to achieve balance in her life as well. In addition to maintaining her music career and her high school grades, she also makes time for the people in her life who are important to her. It isn't all work and no play for Gracee. She takes the time to go to the lake with her friends and her family and just kick back and enjoy a little relaxation. She also participates with her worship team at church on Sundays. From all appearances, Gracee is managing the myriad of things she has going on in her life very well.
9. You can find her on Instagram
If you want to stay up with what's current in Gracee's life and career then a good place to do it is through her Instagram account. She currently has 8,883 followers and we're pretty sure that those numbers have increased due to the exposure she's received from her appearances on "The Voice." She does a decent job of keeping new photos posted and so far she's made 54 posts on the site.
10. Gracee Shriver is a rising star
If you've been watching Gracee perform in "The Voice" then you know that she has an immense amount of natural talent. Now that she's so well-known it's just a matter of time before a record label picks her up. She has such tremendous potential to become one of the next big stars in the music industry. She not only has an amazing singing voice, but she also plays guitar and writes her own original songs. She is the very thing that big-time record producers are looking for. Gracee has all the right stuff and we're all pulling for her to get a few lucky breaks along with way.
Tell us what's wrong with this post? How could we improve it? :)
Let us improve this post!