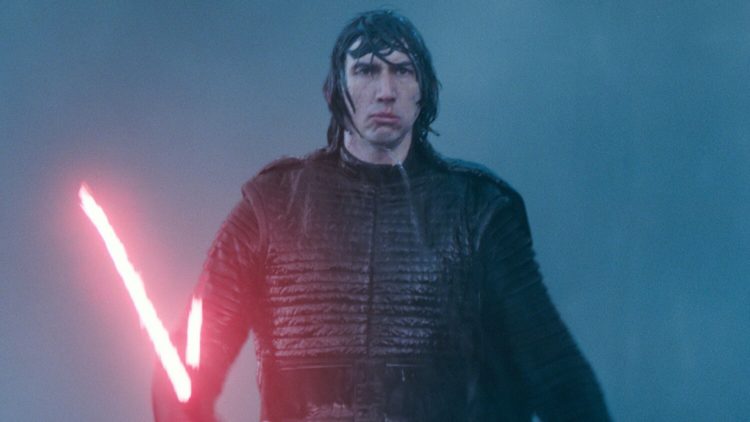 Since the release of The Force Awakens in 2015, Adam Driver's life has been transformed. No longer just "that guy" from the TV show Girls, he became the formidable, brooding, and lightsaber-wielding Kylo Ren from Star Wars. While Kylo Ren boasts Jedi powers and a striking appearance, it's Driver's skillful acting that lends the character depth and intrigue, preventing him from becoming a generic villain. The Last Jedi further developed Kylo Ren's complexity, and we eagerly anticipate what Driver has in store for us in the trilogy's final film, Episode IX, in 2019.
There's much more to 35-year-old Adam Driver than meets the eye. From his time in the armed forces to his rumored "extreme" acting method, here are seven fascinating facts about Driver that deserve recognition.
1. A Former US Marine
Following the 9/11 tragedy, Driver felt compelled to join the Marines and serve his country. Despite the grueling training and lifestyle change, he has often reflected on this period as enjoyable and crucial to his personal growth. However, an injury forced Driver to change course, leaving the Marines for the Juilliard School for Drama.
2. Intense Early Acting Methods
While at Juilliard, Driver's Marine training had clearly shaped him into a tough soldier. He admits he needed to soften his communication style, as classmates found his demeanor harsh and angry for a drama school, often ending up in tears when working with him.
3. Dramatic Weight Loss for a Role
For the 2016 film Silence, co-starring Andrew Garfield and Liam Neeson and directed by Martin Scorsese, Driver reportedly lost 50 pounds to play a 17th-century Portuguese missionary. Although the movie didn't impress critics or audiences, one can't help but wonder if the effort was worth it.
4. Teaming Up with Brad Pitt and Charlize Theron
Driver joined forces with Brad Pitt and Charlize Theron, not for a movie or charity project, but as part of Swiss watch company Breitling's "Cinema Squad." Their primary task is to promote the new Premier B01 Chronograph 42 model while donning stylish timepieces and looking effortlessly cool in photoshoots. Adam Driver superfans might even find a Breitling model worn by the actor himself on a second-hand site.
5. Dislikes Watching His Own Performances
Many actors dislike seeing themselves on-screen, but Driver takes it a step further, refusing to watch anything he's appeared in, with the exceptions of the Girls pilot and The Force Awakens. "Thankfully I'm masked through a lot of [The Force Awakens], so I could kind of hide that way," Driver told The Telegraph. "But it took a long time. I remember being sick to my stomach and almost vomiting in the theatre at the premiere, which was just…very disconcerting, really."
6. A Comedic Side
Despite typically portraying serious roles, Driver has showcased his comedic chops on Saturday Night Live. In a sketch, he pokes fun at Kylo Ren by pretending to be an undercover boss. Check out the hilarious video here and see a different side of Adam Driver!
Tell us what's wrong with this post? How could we improve it? :)
Let us improve this post!