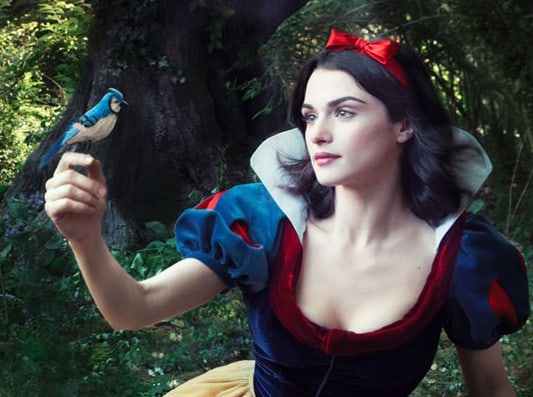 Annie Leibovitz is one of the most famous portrait photographers in the world. She started her career as staff photographer, working for Rolling Stone magazine. In 1973, the magazine named Leibovitz chief photographer of Rolling Stone, a job she would hold for 10 years. Leibovitz worked for the magazine until 1983, and her intimate photographs of celebrities helped define the Rolling Stone look.
And while Leibovitz will continue making incredible photographs of some of the most famous people, she's been known to have a little fun as well. About 7 years ago Leibovitz did a great shoot of celebrities reimagined as some of your favorite Disney Legends. For some reason I never saw it but wanted to share with you today. Enjoy!
Cinderella – Scarlett Johansson
I'd say Johansson would put her acting skills to better use as Sleeping Beauty, who's in a coma for 90% of her movie.
Prince Phillip – David Beckham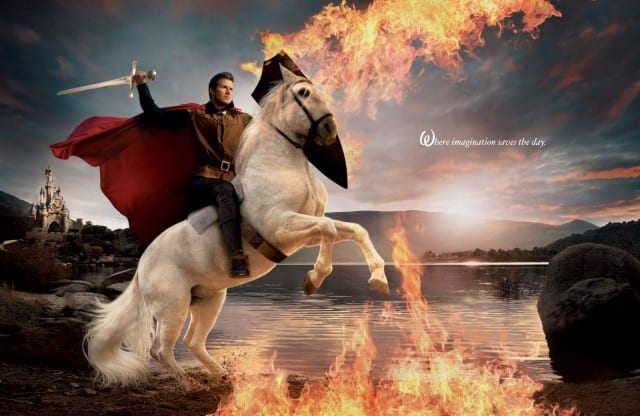 This one's pretty awesome, but I think it would be even better if he was kicking the dragon in the face.
Alice – Beyonce, Mad Hatter – Oliver Platt, March Hare – Lyle Lovett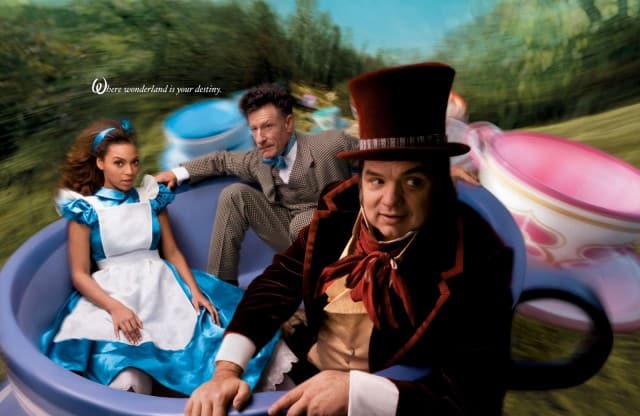 Beyonce? Alice isn't black! Just kidding, Disney doesn't have black princesses, so it's alright if Leibovitz subs one in for them.
King Arthur – Roger Federer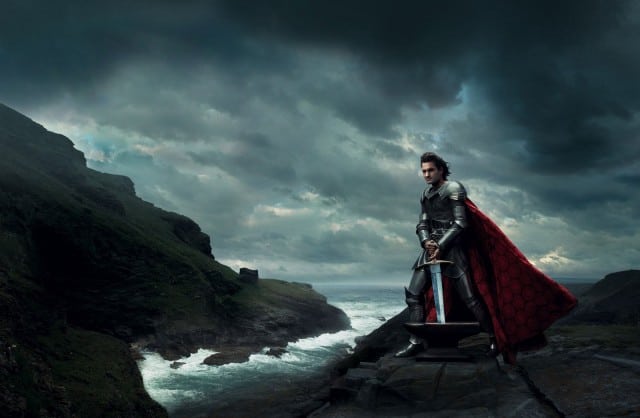 Federer? Eh, sure OK. But I thought it was Orlando Bloom from far away.
Snow White – Rachel Weisz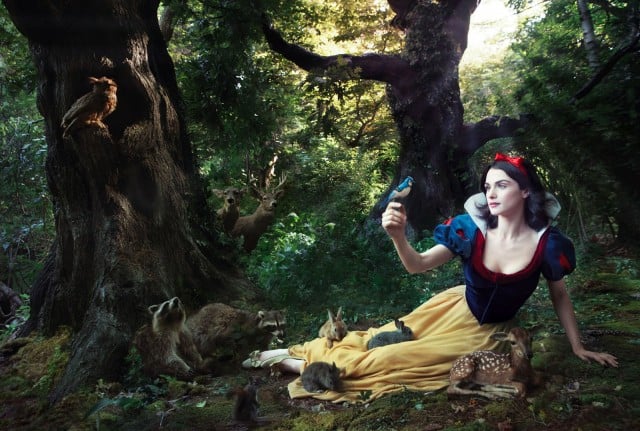 No complaints about this one, I think it's perfect and I don't even like Rachel Weisz
Blue Fairy – Julie Andrews, Apprentice – Abigail Breslin
Did the blue fairy even have an apprentice? If this was five years ago we would have seen Haley Joel Osment as Pinocchio.
Pocahontas – Jessica Biel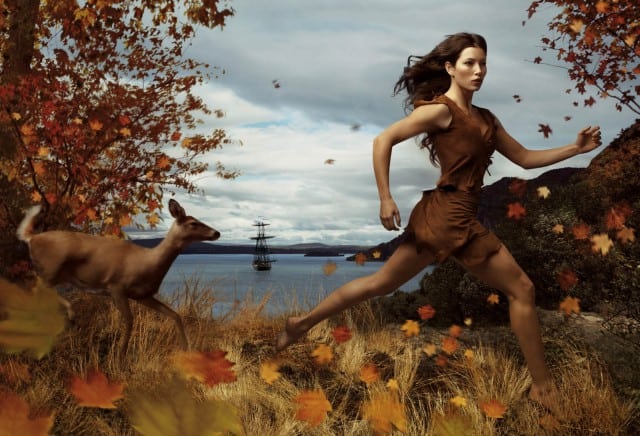 God this one looks ridiculous. Someone tell Jessica Biel how to run like a normal person and someone else tell the photoshop department to make the deer look less like a hunting decoy.
Wendy – Gisele Bundchen, Peter Pan -Mikhail Baryshnikov, Tinker Bell – Tina Fey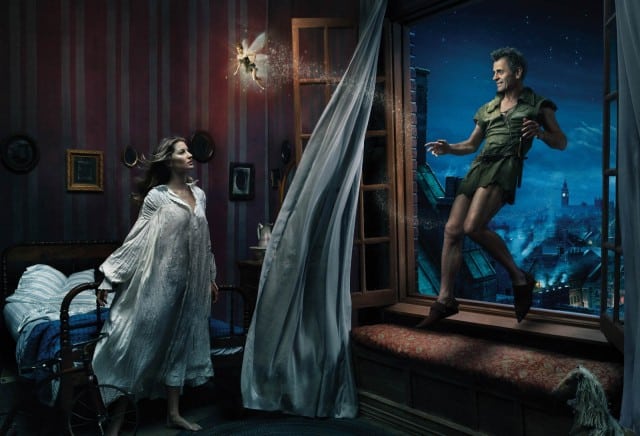 First, Gisele is WAY too hot to be Wendy. Second, who the hell is Mikhail what's-his-face? Third, Tina Fey as Tinker Bell? She doesn't even talk in the damn movie! You need something tiny, blonde and with nothing to say. Try Lauren Conrad.
Jasmine – Jennifer Lopez, Aladdin – Marc Anthony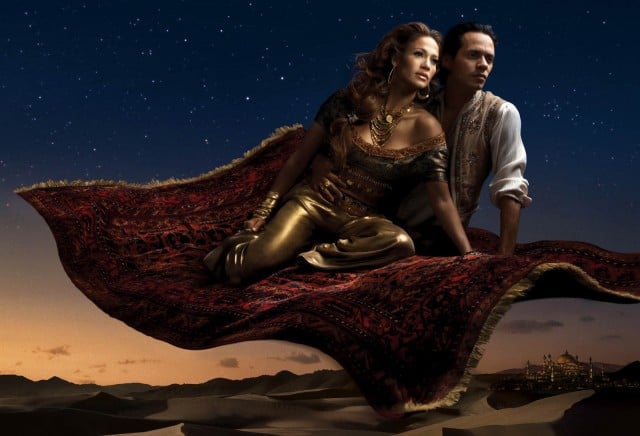 Sure, if Aladdin was taking place in Mexico, this would be perfect. I'm going with Dev Patel and Mila Kunis for the inevitable live action remake of this.
The Genie – Whoopi Goldberg
I actually wish they just made this Robin Williams in blue makeup.
All credit to Disney and Annie.