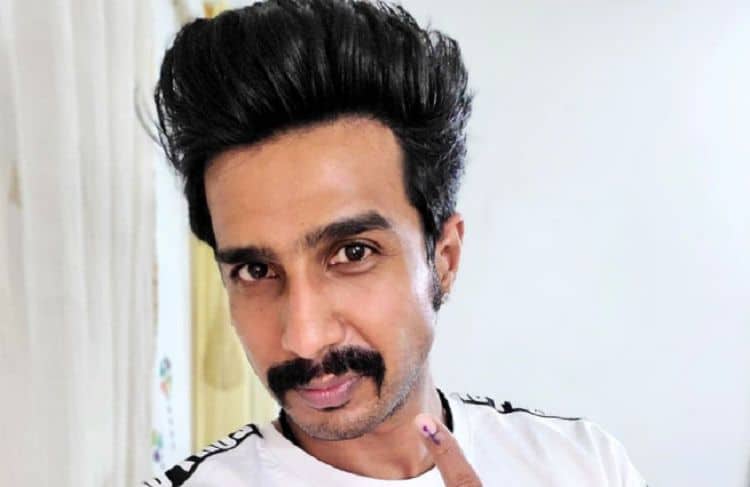 Vishnu Vishal is no stranger to being the subject of many headlines. The actor has been famous most of his life, and he's always had a penchant for making headlines no matter what he is doing. However, he is currently the subject of almost all the headlines, and his fans are dying to know more about him. He's getting married, and fans are just beside themselves about it. Some are happy that he is marrying the love of his life, and some are heartbroken that their own imaginary chances of being the future Mrs. Vishnu Vishal are being dashed. Either way, here's everything you need to know about the future groom.
1. He was born in India
He was born in Vellore, Tamil Nadu, India back in the 80s. His official date of birth is July 17, 1984, which means he will turn 37 in the summer of 2021. He's aged well, and he's managed to do a lot with his life in relatively few years.
2. His Father Was in Law
Growing up, his father was a well-known law enforcement officer. His father, Ramesh Kudawla, was a high-ranking official in the Tamil Nadu police force. This is a job that is not taken lightly, and we do wonder what kind of effect that had on his own life growing up with a father who had such a high-ranking position in such an important industry.
3. He is Educated
Following the end of his primary education, Vishnu decided to go to college. He was ready to learn. He attended the SRM Institute of Science and Technology. He didn't leave after four years, however. He decided to stay put and finish school once he earned his Master's Degree.
4. He is a Former Athlete
Following his college career, he went on to play sports for a living. He was a talented cricket player, and he was able to make a career of it for himself. He played as part of the TNCA league, but a terrible leg injury ended his career almost before he was able to get it started. He would find out after the injury that sports would not be part of his future in a professional capacity.
5. Acting Was Not His Dream
Vishnu decided that he would become an actor when he was home recovering from his leg injury. His entire future was derailed when he was hurt. He could no longer play cricket, and that meant he had to find something else to do with his life. He was watching film after film while in bed recovering, and that's when he decided maybe he'd like to become an actor.
6. He's Divorced
He and his college sweetheart married back in 2010. Her name is Rajini Natraj. She's the daughter of a famous actor, and the two met when they were in college together. They wed on December 2, 2010. Their first child, a son, was born at some point in 2017, and they announced in November of 2018 that they'd decided to go their separate ways. They divorced and he's since moved on.
7. He is Engaged
Vishnu is a man ready to try married life one more time. He became engaged to his girlfriend, Jwala Gutta, in September of 2020. If you think you recognize her name, it's because you do. She is a badminton player.
8. He's Getting Married Soon
April 22, 2021 is the wedding date that he and his new bride-to-be have chosen. They have their date picked, their friends and family have been notified, and we understand that it will be a very small wedding. Perhaps this is due to COVID-19 restrictions where they are getting married or perhaps they are doing this intimately because he's already been married. Maybe this is just what they want.
9. He's Private
If there is one thing the world knows about Vishnu Vishal, it's that he is a man who has a lot of respect for his own privacy. He does not try to go out and find himself photographed. He prefers to lay low and make sure he is able to live his life without the prying eyes of everyone around him constantly looking over his shoulder.
10. Not Everyone is a Fan
When he was working during the COVID pandemic, he rented an apartment that would keep him away from his parents so he did not go to work and come home to expose them. His downstairs neighbor, it turns out, is not a fan. He's called the police on the actor saying that he is a nuisance when he is drinking alcohol. Vishnu has issued a statement that they do have parties on occasion and that there is alcohol, though he is not drinking any of it himself.
Tell us what's wrong with this post? How could we improve it? :)
Let us improve this post!