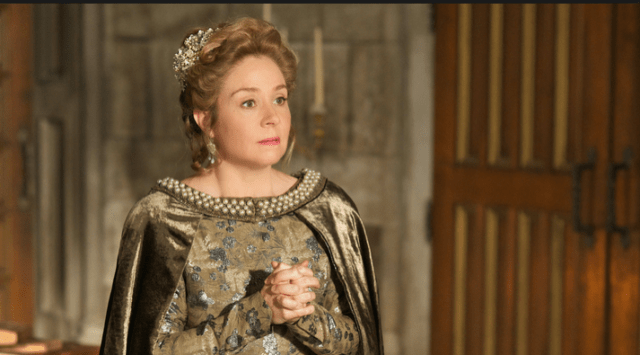 Megan Follows's breakthrough role was Anne Shirley in Anne of Green Gables, which was a Canadian TV show based on the book of the same name so successful that it was translated into a number of languages for a number of other countries. The fact that she reprised the role for two sequels just cemented her role as the character. However, it is interesting to note that she has had numerous roles in movies, TV shows, and theater productions since that time, meaning that her acting career has consisted of much more than just one TV show.
Here are five things that you may or may not have known about Megan Follows:
Used Both Wigs and Hair Coloring
Follows's natural hair color is a light brown. As a result, when she was chosen to play Anne Shirley, she had to use a combination of wigs and hair coloring to get the red hair that is so critical for the role. For those who don't know why red hair was so critical for the role, it should be noted that there is popular speculation that the character was meant to have Irish heritage, which is supported by the sheer number of Irish immigrants to the Maritimes during the relevant period of time.
Her Character Was One of the Most Powerful Women of Her Time
At the moment, Follows is best-known for her role as Catherine de' Medici on the historical romance Reign. Although she fades out of prominence when Mary, Queen of Scots, becomes a widow upon the passing of Francis II, it is worth noting that she was one of the most powerful women of her time. After all, Catherine de' Medici was not just the Queen of France during the reign of Henry II but also a pillar of support for three of her sons, though her legacy is complicated by the fact that she bears a portion of the blame for the French Wars of Religion that ravaged the realm for 30 years.
All of Her Siblings Are in the Entertainment Industries
It is interesting to note that all three of Follows's siblings are in the entertainment industries. For example, her older sister Edwina happens to be a writer. In contrast, both her brother and her younger sister are actors.
Got a Late Start in Theater
Both of Follows's parents were involved in theater. In brief, her father was both a theater actor and a director, while her mother was an actress. However, Follows did not get her start in theater until 1988, though she has done a great deal since then to make up for lost time. For example, Follows was Juliet in the Stratford Festival's production of Romeo and Juliet in 1992, Marlene in Top Girls in 2007, and Penelope in The Penelopiad in 2012. It is interesting to note that Follows has often teamed up with other members of her family in these productions.
Spokesperson for World Vision Canad
Follows has an interest in humanitarian work, as shown by the fact that she was a spokesperson for World Vision Canada, which provides relief as well as assistance with development. Furthermore, Follows has participated in a benefit concert for the victims of the 2004 Indian Ocean earthquake and tsunami as well as participated in the filming of a documentary about the dangerous conditions that many Cambodian children face.