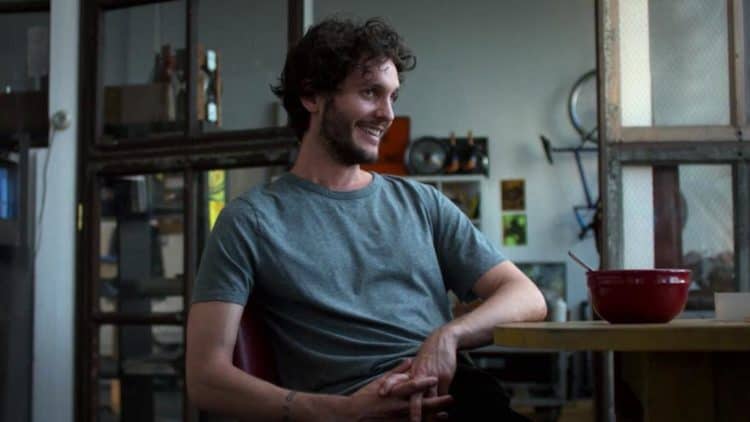 Mat Vairo landed his first on screen role in 2012, and he has been climbing his way to the top ever since. His resume may not be the longest, but he's left a positive impact on every project he's worked on. Mat's range as an actor and his ability to connect with audiences have proven to be priceless assets in his career. Viewers will likely know him best from his role in TV shows such as Jane the Virgin and The Bold Type. In 2021, he also appeared in an episode of Chicago P.D. His fans will be excited to know that he also has a role in an upcoming movie called Payback which is set to be released in 2021. Keep reading to learn 10 things you didn't know about Mat Vairo.
1. He Didn't Really Get Involved With Acting Until High School
Mat was born to be an actor, but it took him a while to realize that. Mat told My Fan Base, "I didn't ever seriously entertain the idea of becoming an actor until I crossed paths with my high school drama teacher who I still love very dearly, Mrs. Stella Griffin. She saw something in me that I couldn't see in myself and pretty much forced me to audition for a production of Godspell she was putting on at the school and after resisting the whole way, I ended up doing the show and I fell in love."
2. He's Always Open To New Experiences
Getting pigeonholed into playing a certain type of character is a common occurrence in the entertainment industry, but it's something that Mat hopes doesn't happen to him. He likes playing a variety of characters he never backs down from an opportunity to try something new.
3. Theater Was His First Love
Most people are familiar with Mat for the work he's done on screen, but he's also done a good amount of theater. While talking to My Fan Base he revealed that theater was his first love. Even as his on screen career continues to grow, he hopes to be able to get back on the stage.
4. He Was In An Episode Of Law & Order: SVU
Every actor dreams of getting the chance to be cast in a popular TV show, and this is a dream that has come true for Mat several times. Outside of his main and recurring roles, Law & Order: Special Victims Unit is another one of his most notable appearances.
5. He's Not Into Social Media
As a good looking and talented up and coming actor, Mat has all the things he needs to build a large following on social media. Surprisingly though, he doesn't seem to care. By the looks of things, he doesn't have verified accounts on any social media platforms
6. He Doesn't Speak Spanish
Mat's character in Revolution may have spoken Spanish, but some people may be surprised to know that Mat doesn't speak Spanish at all. When asked if he spoke Spanish Mat told Yahoo, "I was faking it 100 percent. We had a dialect coach and Joaquim [de Almeida], who played Nunez, was extremely generous with his time. He ran the scenes with me probably 20 times every day so that we could find a rhythm, sound conversational and natural, and so that I actually sounded like someone who'd been speaking Spanish for years."
7. He Loved Working With David Lyons
No matter what kind of job you have, it's always a big plus to work alongside people you genuinely enjoy being around and who push you to do your best. That's exactly what Mat experienced when he got the chance to work with well-known Australian actor, David Lyons.
8. He's Always Nervous On The First Day Of A New Project
First day jitters are a very real thing – even for someone as talented and experienced as Mat. During his conversation with My Fan Base he revealed that he is always "petrified" on his first day of a new job. Instead of letting this fear cripple him, however, he uses it to keep himself motivated.
9. He Once Played Aladdin
As an actor for a big company like Disney is a huge accomplishment and it's something that Mat can proudly add to his resume. At one point, he played Aladdin in Aladdin: A Musical Spectacular at Disney Land. This role allowed him to tap into his roots in theater.
10. He Did Some Of His Own Stunts In Revolution
Mat has never been in a fight in real life, and can't even think of a time he's had to throw a punch. So when the time came to perform some of his own stunts while playing Connor in revolution, he had a lot of learning to do. With the help of stunt coordinator Jeff Wolf, Mat was able to learn the necessary skills.