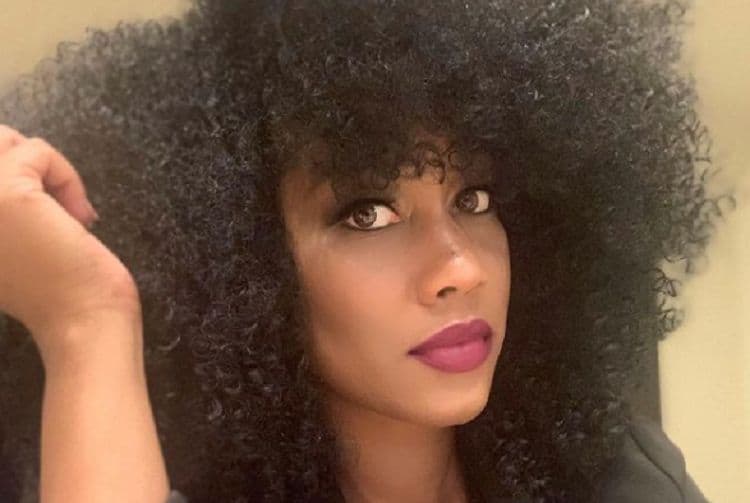 Joy Hutton is the type of person who has it 'all'. She's beautiful, smart, drive, and successful. Still, however, there was one area of her life where she just couldn't seem to find her footing: love. As a result, she decided to try her luck on the OWN dating series, Ready for Love. The show is designed to help successful singles in their 30s and 40s find a perfect match. Not only did Joy quickly start receiving attention from guys on the show, but it also didn't take long for her to become a fan favorite. While she probably won't continue to do reality TV, she certainly has what it takes to become a star. Keep reading for 10 things you didn't know about Joy Hutton.
1. She Planned On Becoming A Lawyer
Joy has found a lot of success in her professional life, and she absolutely loves what she's doing. However, her life almost went in a different direction entirely. During an interview with Voyage Houston she said, "I have always had a passion for helping people – I thought I was going to be a lawyer. I decided to pursue another route instead."
2. She's Highly Educated
Education is something that has always been important to Joy, and she has gone to some very impressive schools. She has a bachelor's degree in sociology from Bowdoin College, a master's of public administration from DePaul University, and she us currently working towards an MBA at Duke University.
3. She's An Entrepreneur
Joy has never enjoyed working for other people. In fact, when she was younger her father told her that she knew she wasn't meant to "work for the man". Joy told Voyage Houston, "I have always had the attitude of a boss even when I was a subordinate. But I always knew, based on my father's words, I was born to be a boss and someday would be in a position to carry out this mission."
4. She's Writing a Book
Joy has a very long list of accomplishments, and she's about to be able to add being an author to the list. At the end of 2019, she announced that she was working on a book called People Who Give a GLAM and she shared the cover art with her followers on Instagram.
5. She Started A Podcast
To say that Joy is a busy women would be an understatement. On top of being a successful entrepreneur, she also likes to work on other projects. One of her latest projects is a podcast called Beauty-ish Radio. The podcast is currently available on all major streaming platforms.
6. Her Sister Passed Away Suddenly
In October 2020, Joy suffered a tragic loss when her younger sister suddenly passed away. In an Instagram post paying homage to her sister, Joy said "It's going to take a long time for me to have peace with her leaving this Earth. It still doesn't seem real. I will cherish the time and the memories we did have with one another."
7. She Loves Fashion
If there's one thing you can always count on Joy to do, it's be stylish. She has a great fashion sense and she loves getting the opportunity to show off her personality and creativity through her clothing. No matter what the event is, you can bet that Joy is going to show up looking her best.
8. She Loves To Travel
Getting the chance to see the world is an opportunity that many people can only dream of. Joy is fortunate to be in a position where it is her reality. She loves getting the chance to visit new places and she especially enjoys relaxing by the beach. Some of the places Joy has been to include Barbados and Costa Rica.
9. She Has A Large Social Media Following
Building a large social media following usually takes a long time, and it can be a very difficult thing to do. Joy, however, has seemed to have a pretty easy time becoming quite popular on social media. At the moment, she has more than 26,000 followers on Instagram.
10. She Wants To Get Into The Wine Business
Joy's existing businesses are already doing well, but she doesn't plan on stopping there. While talking to Voyage Houston Joy shared, "In two to three years, I also plan to own and operate a wine bar. I told you I don't like to be put in a box, right? Anyone that knows me knows how passionate I am about food and wine, and that will be a dream come true when I get to open the doors to this place."
Tell us what's wrong with this post? How could we improve it? :)
Let us improve this post!