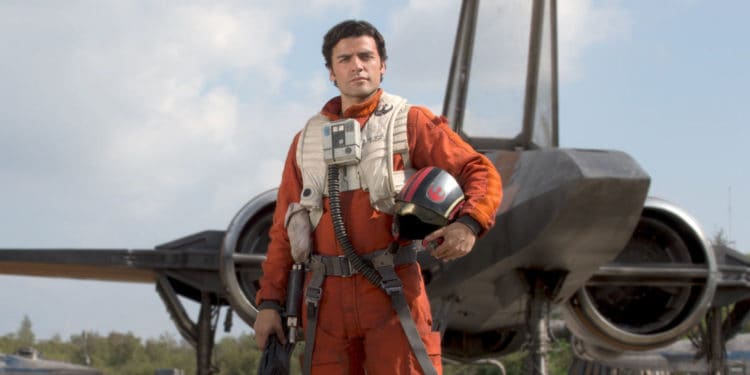 The entertainment industry may have been through a tumultuous year, but these challenges just go to show that the comeback is always greater than the setback. Filmmakers have slowly learned to adapt to the uncertainty posed by the COVID-19 pandemic, and the audiences have somehow learned how to be more patient when it comes to waiting for their favorite series to be renewed, or their much-awaited movie to premiere. The past year have also paved the way for a couple of notable names to dominate the small and big screens. One of those is the Guatemalan-born actor, Oscar Isaac.
Who is Oscar Isaac?
Isaac's name has practically been making the rounds, as his upcoming television series and films had their back-to-back world premieres in the recently concluded 78th annual Venice International Film Festival. It would not be surprising if his name continues to make waves during the next awards season. Isaac has had a colorful career, by far. He started off his Hollywood journey in the late 1990's, and starred in his first major film role as Joseph in the 2006 biblical movie, The Nativity Story. He proceeded to take on various theater and supporting film roles until his breakthrough role as folk singer, Llewyn Davis, in the multi-awarded black comedy-drama film, Inside Llewyn Davis, in which Isaac scored a Golden Globe nomination for Best Actor in a Motion Picture Musical or Comedy. As the saying goes, when it rains it pours. After catching the interest of critics and viewers, a lot more windows and doors started opening up for Isaac. He continued to make his mark in the industry, as he took on one challenging role after the other and starred in blockbuster films and television series.
Unraveling the Back-to-back Successes
It is safe to say that the cinema gods have been good to Isaac this 2021. His name has been tied up to various projects that were warmly received by its early audiences, and favorably reviewed by critics and media channels. One them being the HBO limited series, Scenes from a Marriage, which dives deep into marital issues. The series also serves as a reunion with co-star Jessica Chastain (Interstellar), who Isaac first worked with in the 2004 crime drama film, A Most Violent Year. The duo plays a married couple who goes through a crumbling marriage in the series. Apart from their applauded performance in the series, the two also created a flurry in their most recent red carpet appearance in the film festival that has got everyone swooning from their undeniable chemistry.
The stars must have also aligned for Isaac when he landed the lead role in the new crime drama film, The Card Counter, which was brought into life by the powerhouse tandem of multi-awarded filmmakers, Paul Schrader and Martin Scorsese. Isaac takes on a different role this time, as he plays the complicated character of William Tell, an ex-military man turned card shark with a knack for counting cards. As much as he tries to get away from his dark past, he can't help but be followed by old ghosts and skeletons in the closet. The promising storyline and stellar onscreen and behind the scenes ensemble have also brought the house down during its recent world premiere in the Venice International Film Festival, and also gained positive early reviews. This career milestone would most definitely not go unnoticed.
Another project that has been the talk of the town is the upcoming science fiction film, Dune, which is based on the novel of the same name by Frank Herbert. The film is set in the distant future, and follows the story of a gifted young man named Paul Atreides, who must travel to the most dangerous planet in the universe to ensure the future and well-being of his family and the rest of his people. Isaac portrays the character of Duke Leto Atreides, the father of Paul, and stars alongside an all-star ensemble, which include Timothée Chalamet (Little Women) as Paul Atreides, Rebecca Ferguson (The Greatest Showmanas Paul's mother, Lady Jessica, Zendaya (Spider-man: Homecoming) as Paul's love interest, Chani, Josh Brolin (True Grit) as weapons master, Gurney Halleck, Jason Momoa (Aquaman) as swordmaster and one of Paul's mentors, Duncan Idaho, and Javier Bardem (No Country for Old Men) as tribe leader Stilgar, to name a few. The film garnered solid early reviews, which proves to its anticipating viewers that it was indeed worth the wait.
It's unlikely for an actor to have all hits and no misses in his career, but with the way things are going, it looks like Isaac has been aiming at the right targets. His upcoming projects are big tickets pictures that seem as promising as his current ones. Isaac can be seen next in films like the animated flick The Addams Family 2 and the dark comedy, Big Gold Brick, in which Isaac also serves as the executive producer. He is also confirmed to star in the upcoming Marvel Studios miniseries, Moon Knight, where he plays the lead role of Marc Spector/Moon Knight, a former military man whose life is saved by the Egyptian Moon God, Khonshu. It's most exciting to see what else Isaac has in store for his viewers. The consecutive hits are just a testament of his immense talent and gifted acting chops. Watch out worlds, there's no stopping Oscar Isaac anytime soon.
Tell us what's wrong with this post? How could we improve it? :)
Let us improve this post!