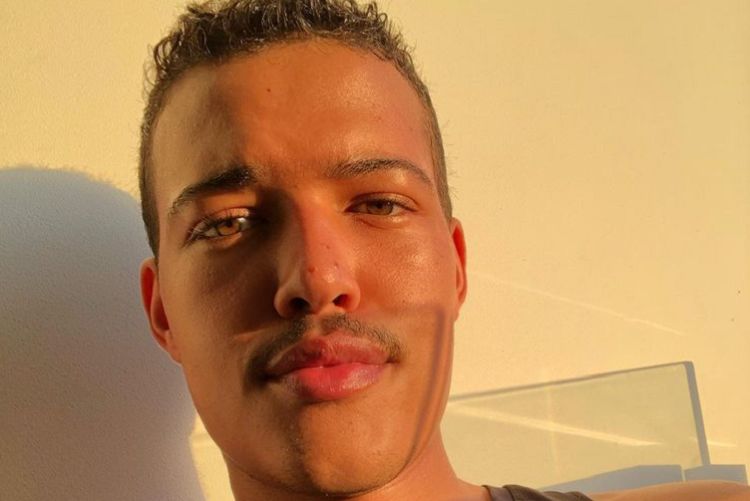 It's all right if you don't know Bradley Constant's name. You will before much longer, we can promise you that. He's young. He's just getting his start in the spotlight, though he's been working on his acting career for some time. Right now, he's slated to become the young Dwayne (The Rock) Johnson in the new comedy all about the Rock himself. It's already being anticipated as being hilarious and great, and people are clamoring to know more about the young star. So, here's what you need to know about the young man playing young Rock.
1. He's Young
He is not just playing a young Rock on national television. He actually is quite young. As of February 2021, he's only 22. He's just getting his start in life, but it's going to be a killer start at this time in his life. He's going to make a name for himself, and this is where he's doing it.
2. He's from Alabama
Born and raised in Tuscaloosa, he has to be a football fan, right? We can say for certain, and we know that there are a few things about being born in 'Bama that are almost always true. You're a major college football fan, and you are a southern gentleman. Those are almost always the case. He's a huge 'Bama fan.
3. He's Always Wanted to Act
He was only 12 when he began taking acting classes, and they're working out well for him right now. He loves what he's doing. He has a good time with it, and it's a dream he had more than a decade ago. He's managed to make it happen, to make it his reality, and we are all here for it.
4. He's Convincing
As a child, he was quite convincing. We know this because he was able to talk his mom not only into giving him acting classes, but to move from 'Bama to New York City to help him pursue his dream of becoming an actor. Yes, you heard that correctly. He talked his mother into moving from one of the lowest cost of living states to one of the most expensive cities in the world as a child so he could learn to act.
5. He's a Runner
He loves to run, and that's one of the main reasons he's in such good shape. He likes to do the marathon running thing, too. He's not just as casual runner. He's already competed in 5 marathons. That's five more than me.
6. He's Active
As a whole, he's just an active guy. He loves to run because it provides him with the kind of mental clarity he needs to do life, but it also helps him to do things his own way in other ways. He's a man who likes to spend time fishing. He likes to play golf, and he also likes to play games.
7. He's a Nerd
These are not our words. Those are his own words. He loves Star Wars, and so he calls himself a Star Wars nerd. Of course, so many people do. Even those of us who haven't been able to get into the entire concept can see that those who love it really do love it a lot, and there is nothing wrong with having a passion for something.
8. He's the Baby of the Family
Ah, and this is where we finally see how he was able to convince his mother to move him to NYC so he could pursue acting. The baby of the family. The youngest boy. It's a real role, and it's one that always leaves a mom's heart feeling so sweet. There's something about that baby boy that really does just bring so much joy to a family.
9. He's Close to His Family
He loves his brothers and his family. He is very close to him, but he finds it difficult to work so far away from them all the time. He misses his family when he cannot be with them, but we think that's normal and totally how it should be. If your kids/siblings don't miss you when they're away even when they're living their lives and their dreams and have the best time, then you're probably not doing something right.
10. He's Pretty Private
He doesn't go out of his way to hide things from his fans, but we get the feeling that he's a man who likes to keep his life to himself, and that he likes to be as private as possible. He seems to understand the value of privacy, and we think that it's a good way to live.
Tell us what's wrong with this post? How could we improve it? :)
Let us improve this post!