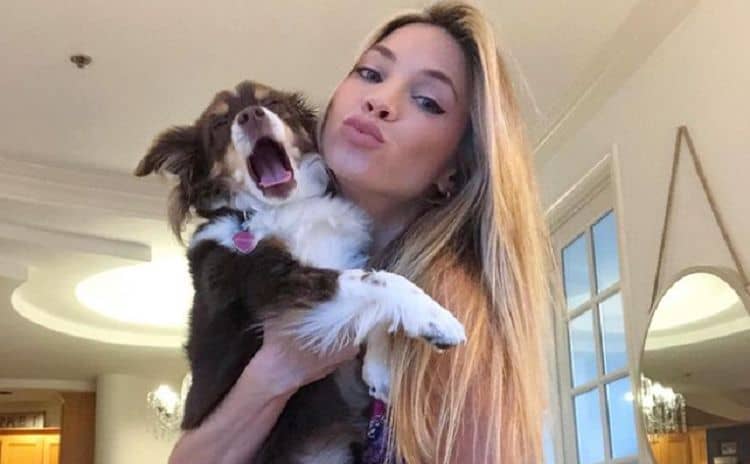 After over a decade of hard work and long nights, Brooke Butler is seeing the fruits of her labor pay off in a major way. 2021 has started off with a bang for her and she has a few roles in the pipeline. She is in two films that are set to be released later this year, and she's already made two TV appearances. While she might not be a household name yet, that's a goal she's definitely working towards. She is already showing that she has the skills to play a variety of characters and those who have been following her journey are excited to see where the next few years of her career take her. Here are 10 things you didn't know about Brooke Butler.
1. She Is A Washington Native
Brooke was born and raised in Woodinville, Washington which is located about 25 minutes outside of Seattle. She is very proud of her Pacific Northwest roots and her home state will always be near and dear to her heart. These days, however, she appears to be living in the Los Angeles area.
2. She Is A Musician
Like many other actors, Brooke also enjoys other creative pursuits. Music is a big part of her life and she grew up taking dance lessons for many years. Brooke also enjoys singing and she plays the piano and the guitar. At the moment, it looks like singing is simply a hobby for Brooke and she hasn't released any music of her own.
3. She Loves The Outdoors
Washington is well-known for its natural beauty and stunning sights. Since Brooke was born and raised there, it is easy to see why she would love to be outdoors. She always looks forward to the chance to get out and enjoy nature and she likes to do things like go hiking and swimming.
4. She Studied At USC
Although Brooke loves where she's from, she knew she would eventually have move in order to give herself the best shot at a successful acting career. She attended college at the University of Southern California where she graduated with a bachelor's degree in dramatic arts. The drama program at USC boasts a long list of successful alumni including LaVar Burton, Daryl Hannah, Swoosie Kurtz, Tate Donovan, and Forest Whitaker.
5. Her Feet Have Gotten Her A Lot Of Attention
As an actress, Brooke probably always assumed that any award or recognition she got would be due to her work. That hasn't been the case though. In 2019, it was actually her feet that had stolen the spotlight. According to WikiFeet Brooke "was voted #4 in the Feet of the Year competition of 2019." Her feet currently have a five star rating on the sight.
6. She Was A Cheerleader
When Brooke was a student at USC, her studies weren't the only thing she was focused on. She was also a member of the cheerleading team. Although her cheerleading days are over, she got to revisit them in 2013 when she was cast in the film All Cheerleaders Die.
7. She Has Theater Experience
The last few years of Brooke's career have been focused on securing solid on screen roles, but she also has theater experience. It goes without saying that TV and film roles come with a lot of perks that don't exist in theater, but the stage is a place that Brooke will always love.
8. She Is An Avid Reader
Brooke isn't just beautiful, she also has plenty of brains to go with it. She is the type of person who is always seeking new information and she loves reading as a way to educate herself on a variety of topics. Brooke is also a big fan of poems and short stories.
9. She Has a Boyfriend
Brooke's DMs are probably flooded on a regular basis by people who are hoping to get a chance with her, but sadly for those people, they don't stand a chance. Brooke is in a happy relationship with Graham Bockmiller. Graham is a member of a Los Angeles based band called Yacht Punk. We don't know exactly how long they've been together, but they appear to be very happy.
10. She Is A Dog Person
Sorry to all of the cat people out there, but Brooke is a proud member of team dog. She is a devoted pet parent to her sweet little fur baby, Georgie. In addition to making regular appearances on Brooke's Instagram, Georgie also has an Instagram profile of her own. Like Brooke, Georgie enjoys spending time outdoors and exploring her surroundings.