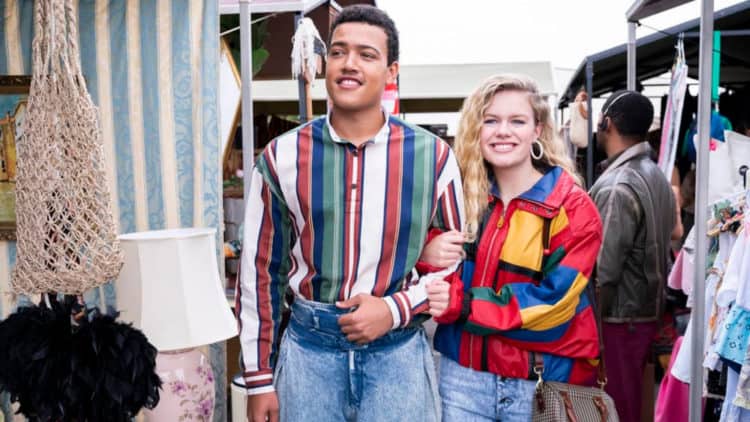 Not long ago, Lexie Duncan was an unknown aspiring actress with very little professional experience. Now, she's gaining attention from millions of people thanks to her role on the new TV series, Young Rock. The series is only her second TV credit, but she's hoping that it will be on a long list of many. Despite being pretty new to the industry, Lexie is already showing and proving that she has what it takes to keep up with just about anyone. She's also already building a solid fan base. Thanks to Young Rock, there will probably be a lot of other great opportunities in her future. Here are 10 things you didn't know about Lexie Duncan.
1. She Has A Musical Theater Background
When you love to act and sing as much as Lexie does, musical theater is the perfect way to share your talents. Although she doesn't have much TV experience, she has done some musical theater over the years. She also enjoys performing as a singer in her free time.
2. She Is From Australia
Lexie was born and raised in Australia and as far as we can tell, she still lives in the Sydney area. Unfortunately, there isn't much information out there about her upbringing or whether or not she's had any formal acting training. As her career continues to grow, there will likely be more chances to learn more about her.
3. She Is Signed To A Management Agency
She might be early in her career, but Lexie is making sure that she's building a strong foundation that will put her in a position to have the longevity and consistency that every actor desires. Lexie is currently signed to Active Artists Management and The Initiative Group. Working with an agency can help actors get access to more opportunities and get more publicity.
4. She Loves Using Her Talent To Help Others
Lexie doesn't just want to entertain people, she also wants to leave a longer lasting impact. In December of 2019, Lexie sang at an event for the Special Olympics. She will likely get involved with even more causes and organizations as she get further in her career.
5. She Is A Very Active Person
Lexie loves a good adventure and she's always down to have some fun and try something new. She is always looking for ways to stay active and that doesn't just mean hitting the gym and lifting weights. She loves doing things like going surfing, swimming, and hiking.
6. She Isn't Actually A Teenager
Lexie may be playing a high school student in Young Rock, but in real life her high school days are a thing of the past. She is currently 21-years-old but she can easily pass for 15 or 16. As with almost every other show, she isn't the only cast member who is older than the character they're playing.
7. She Likes To Travel
Lexie's adventurous spirit doesn't just include having fun in her home town, she also enjoys visiting other places. Whether it's a quick day trip or visiting another country, traveling is one of Lexie's favorite things to do. Some of the places she's been include the United States and various parts of Australia.
8. She's Very Family Oriented
Everybody needs people to lean on from time to time, and Lexie has been fortunate to find those people in her family. Based on her Instagram posts, it's clear that she has very close relationships with her family and they seem to be her main source of support. We weren't able to find out whether or not she has any siblings.
9. She Loves Animals
Are you the kind of person who gets a warm and fuzzy feeling every time you see a picture of a cute animal? If the answer is yes, you and Lexie have something in common. She is definitely an animal person and she has a cute little dog named Poppins Duncan. Not only has Poppins become one of the main characters on her Instagram profile, but he also has his own account. Lexie also loves horses and has been riding for several years.
10. She Formed A Close Bond With Her Young Rock Cast Mates
Filming for a TV show typically consists of lots of long days over the course of a few months, so it's always nice when you can enjoy being around the people you work with. Luckily for Lexie, she had a great time with her cast mates from Young Rock and they got pretty tight. They even spent time hanging out together when they weren't filming.