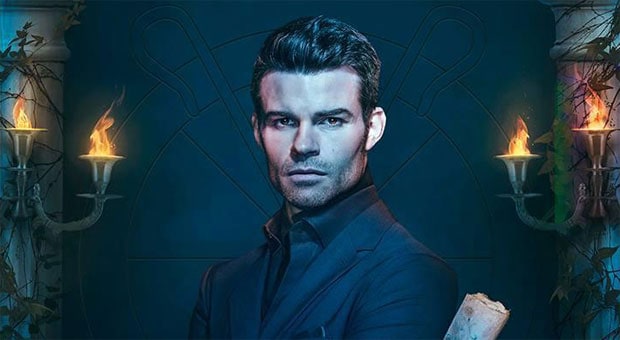 Nothing is more heartbreaking for a passionate fan of a series than its conclusion. Even if wrapped up thoroughly and satisfyingly, it can be difficult knowing that one's favorite characters will no longer be seen each week. For lucky fans, their favorite characters live on in spin-off series. Such is the case for fans of the talented Daniel Gillies, star of The Vampire Diaries and its spin-off, The Originals. This show was recently renewed for a fifth season, a remarkable accomplishment for a spin-off.
Gillies, a Canadian-born New Zealander, has achieved incredible success on television. He has also had supporting roles in major films like Spider-Man 2. While fans likely know him best for his portrayal of the vampire Elijah Mikaelson, he is actually just as interesting in real life. Both his career and personal life reveal his impressive work ethic and character. Here are five of the most interesting facts about Daniel Gillies.
5. He broke away from family tradition
More specifically, when Gillies decided to pursue acting, he was breaking away from the family craft. A surprising number of his family members have had careers in medicine. This includes his mother (a nurse), his father (a pediatrician), and even his great-great-great grandfather, a pioneer in the field of plastic surgery. His fans should count themselves lucky that he chose to pursue a career in the entertainment industry.
4. He is inspired by many people
Normally, people look for inspiration from notable figures within their own field. This is only partly true for Gillies. He has stated that he finds great inspiration from figures like David Lynch. However, he has also expressed his admiration for individuals like artist Marina Abramovic and radio host Ira Glass. Perhaps the individual Gillies looks up to most that is the farthest removed from his own career is legendary mixed martial artist Fedor Emelianenko.
3. Daniel Gillies Net Worth
As one of the most popular characters on a much beloved show like The Vampire Diaries, Gillies has seen remarkable success in the entertainment industry. As such, it is no surprise that he is financially well-off. Current estimates have Gillies' net worth at an impressive $3 million. With the renewal of The Originals for a fifth season, it can be safely assumed that his net worth will only continue to rise.
2. He is not just an actor
Naturally, Gillies is most famous for his work on screen. His appearances on film and television have captivated audiences around the world. However, he has talents that go far beyond just acting. Gillies has also exercised his creativity as a writer, director, and producer.
Perhaps most notably, he fulfilled all three of these roles for the 2012 film Broken Kingdom. Interestingly, he also starred in the film with his wife, Rachael Leigh Cook. In addition, he also directed an episode of The Originals just this year.
1. He is in a happy relationship
Often, finding success in the entertainment industry can be a devastating blow to one's relationships. Whether due to the travel, fame, or pressure, very few relationships can remain intact in this line of work. Gillies is one of the lucky few who manage to endure the stresses of a Hollywood career and remain in a devoted, happy marriage.
Gillies married actress Rachael Leigh Cook in 2004, and the two remain happily married today. They have two children: a daughter born in 2013 and a son born in 2015. It is wonderful to see that a couple in which both parties are successful actors can remain maintain a strong and faithful bond.
Final Thoughts
Daniel Gillies is one of the most popular actors on television today. His portrayal of Elijah Mikaelson in The Vampire Diaries and The Originals earned him a great deal of praise from fans and critics alike. He has also appeared in a number of films and stars in Saving Hope. However, many people may not know that he is also in a healthy relationship and has talents behind the camera as well. With such impressive talent and integrity, it is no surprise that his already successful career seems to be gathering momentum. Fans can look forward to seeing more of Gillies in coming years.
Tell us what's wrong with this post? How could we improve it? :)
Let us improve this post!