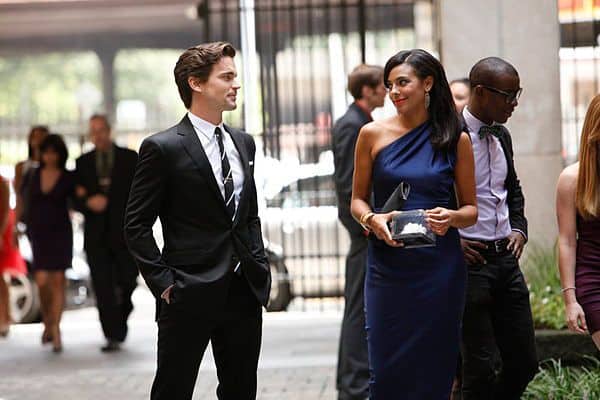 Marsha Thomason is likely one of those actors that you've seen more than once and figure that you should recognize. Well that's not too far from the truth since she has starred in a good number of TV shows and enough films to be noticeable. Without going into too much detail she has managed to star alongside some big names and make a name for herself at the same time. She's taken on supporting roles and other parts in the many productions she's been in with great aplomb, adding to pretty anything she does with the kind of skill and talent that is needed to be seen as an equal and someone that's worth the effort of hiring more than once.
With some shows she's been a guest star, while with others she's had a recurring character that's been an integral part of the show, but with every role she's taken on she has given everything to it and doesn't seem to have a problem with her accent when she needs to use it or hide it behind an American accent. Marsha is kind of underrated in my opinion but given that there are so many stars out there to pay attention to and heap praise upon she seems to be doing just fine where she is. Her career is still very solid and there's no reason to think that she would be packing it in anytime soon since she's been more than good enough when it comes to her roles.
Here are a few things you might not have known about her.
10. She had her first child at the age of 37.
That seems kind of late in life doesn't it? Well consider this, some women have babies into their 40's, so it's not TOO old, but it is a lot older than many women try to start a family. Some people just like to wait and once a person waits too long they find that it's better to get going now and have a family before it's too late.
9. She's been taking dance classes for quite a while.
One dream of Marsha's is to be in a dance movie as she's been taking classes for a good part of her life. At one point she wanted to star in a dancing movie with Channing Tatum, though it's apparent that this didn't happen.
8. Her career started in 1993.
She's been around for a while obviously but still has the same love for the job as she did when coming in. No doubt there have been times when she's questioned herself and the job, but obviously there was no doubt that she's in the right place as she has stuck around and made it work.
7. She was in the movie Black Knight.
While the movie wasn't all that well-though of it was still something funny to watch and her part in it was as a revolutionary that was hiding in plain sight in the king's service. When she saw the medallion that Martin Lawrence was wearing her character took it as a sign of change, while he just wanted to get back home.
6. She's been very prominent in TV.
When it comes to TV and movies she's been in a fair number of both but her TV appearances are far greater in number. This might mean that she's more comfortable on the small screen or she just hasn't been given that many roles on the big screen as of yet.
5. She was part of the Lost cast.
This can be chalked up as one of the biggest performances of her career since the show Lost was an absolute phenomenon that people went nuts over. Whether they were troubled by the fact that her character was killed off or not is hard to say since opinions about the show tend to vary from person to person. But it's still an accomplishment that she can be proud of since she was part of something this big.
4. She's been taking part in theater productions since she was 12.
It seems that Marsha didn't have any doubts about what she wanted to do with her life since she hung around Oldham Theatre Workshop quite often as a girl and finally started participating after a while. Obviously she had a goal in mind and she went right after it.
3. Her first real acting gig came at the age of 14.
Her first role in a movie was in 8:15 from Manchester, a Saturday morning children's broadcast.
2. She's not a huge fan of flying.
To be more accurate she's not a fan of turbulence since she can't stand the feeling and tends to think rather dreadful thoughts. A lot of folks don't like turbulence though, it's a lack of control in an environment that doesn't allow for a lot of movement.
1. There are still people that don't know that she has a British accent.
She gets a small kick out of people realizing that she does in fact have British accent.
She's a very entertaining actress, one can only hope she keeps moving forward.
Tell us what's wrong with this post? How could we improve it? :)
Let us improve this post!