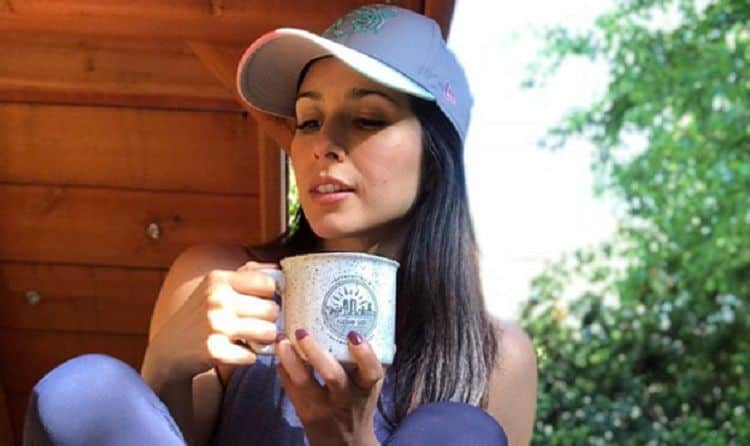 There aren't too many actors who can say they've found success in front of the camera and behind it. Sure, there are people who have tried their hand at both, but it's somewhat rare to find someone who can truly pull it off. Patricia Maya Schneider is one of the lucky few. The Mexican actress, writer, and producer has done a little but of everything, and she always manages to do it well. She is best-known appearance the show Real Rob which she also co wrote. Even though Patricia has already made some great strides in her career, in a lot of ways, she's just getting started. Keep reading for 10 things you didn't know about Patricia Maya Schneider.
1. She's A Wife And Mom
Patricia has been married to actor, Rob Schneider, for nearly a decade. The couple has two children together. While most people may know Patricia best for being Rob's wife, she is a hard worker who has built her own career over the last 10 years or so. In fact, she actually met Rob on the set of a show she was producing.
2. She Loves To Cook
Cooking isn't just a chore for Patricia, it's something she does because she genuinely loves it. She spends lots of time in the kitchen cooking up all kinds of delicious dishes. She even created a YouTube channel to show off her skills. So far, the channel has gotten more than 2,000 subscribers.
3. Staying Healthy Is Important To Her
Staying healthy is one of the most important elements to having a long and happy life. Patricia's health is at the top of her priority list and she enjoys doing things to keep herself looking and feeling good. Whether she's hitting the gym or going for a hike, you can bet that Patricia is always active.
4. She's From Mexico
Patricia was born and raised in Merida, Mexico. She started her career in Mexico as well. Although she now lives in the United States with her husband, she is very proud of her Mexican roots and honors her culture any time she gets the chance. She also goes back to Mexico frequently to visit family and friends.
5. She Was A Model
Patricia has always found herself gravitating towards the camera, and that's likely because the camera simply loves her. When she steps in front of the lens, she truly comes alone. She began her career as a model because deciding to break into the TV world. Her modeling days may be over now, but she could definitely still steal the show if need be.
6. She Is Almost The Same Age As Her Step Daughter
Patricia's relationship with her husband has gotten a lot of attention due to the fact that there is such a huge difference in their ages. Rob is 56-years-old while his wife is just 32. This makes Patricia just one year older than Rob's oldest daughter, Elle King, who is 31. Despite the fact that their family is a little unconventional, they all seem to be very happy.
7. She Loves Giving Back To Others
Using her platform to give back to others is something that has always been important to Patricia. Over the years, she has been involved with several charitable causes. She and Rob even teamed up to support several causes together including hurricane relief in Mexico
8. She's Grateful For Every Opportunity She's Gotten
Making it in the entertainment industry isn't easy – especially if you're a woman, and especially if you're Latinx. The odds may have been stacked against her, but Patricia continued to climb the later. She is truly thankful for all of the opportunities she's gotten throughout the years and she is hoping the future has a few more to offer her.
9. She Enjoys Traveling
Being a mother to two young kids means that Patricia probably doesn't get the chance to travel as over as she'd like to, but when she does have the time, she really enjoys traveling. Places with beautiful beaches and warm weather seem to be her specialty when it comes to the type's of places she likes to visit.
10. She Has A Pet Bird
Move over dog and cat people, there's a new kind of animal lover in town. Patricia has an adorable little bird named Sky. Birds certainly aren't one of the most popular pet options, but they can actually make really good pets if you train them properly. She loves hanging out with Sky the same way people with other kinds of animals enjoy spending time with them.
Tell us what's wrong with this post? How could we improve it? :)
Let us improve this post!