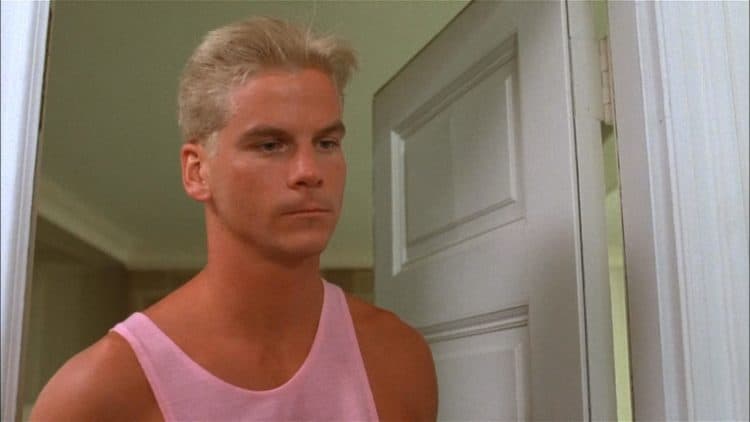 Rolling along the old list of 80s celebrities you tend to find a lot of individuals that you might have thought were great back in the day and deserved to be showcased a little more when it came to giving them the kind of shot they needed to become great. Unfortunately a lot of them, such as Matt Mulhern, didn't really continue to shine as bright as the years went on and began to show interest in other fields as their time in the spotlight began to wane. Matt's time in show business didn't end until around 2015 when he finally bowed out of the limelight for good to try and earn a PhD in History of all things, an interest obviously since anyone that's been through the process knows that no college just hands out a doctorate in anything. Going through a Master's course is usually hard enough, and trying to go through more than one of them in different disciplines can be a massive headache waiting to happen. But going for a doctorate means more work, near perfect results, and a lot more than any other degree is going to demand of a person. But thankfully Matt was up to the challenge it would appear since just waltzing into a PhD program isn't all that easy, but once you're there the work only gets more intense depending on what a person is studying.
Thankfully during his time as an actor he wasn't too shy about which venue he appeared on since he's been seen in movies, TV, and on stage throughout his time, proving that he's a very talented individual that enjoyed practicing his craft in a few different ways. A lot of actors these days have gone through the trifecta of movie, TV, and stage but many of them have often stuck to one or two venues for a majority of their career for various reasons. It goes without saying that each performance venue has their own challenges and drawbacks, but someone that can go back and forth from stage to in front of the camera and keep up with the kind of schedules each venue demands is usually someone that knows how the game works and has learned how to move back and forth between one act and the next. A lot of folks might not remember Matt since a lot of his best work was back in the 80s and 90s. Some people might remember him from Major Dad, some might not, and this is pretty normal for most actors who were popular back in the 80s and even the 90s at this point since a good number of them have faded from sight and from public memory as a result. When even more recent actors are starting to fade from memory it's a safe bet that those who haven't been seen in a while are going to fade even quicker.
Talking about old 80s actors usually brings up a lot of nostalgia and the question of 'where are they now' since a lot of people can't possibly keep track of all the folks that were popular back in the day. While his bio still lists him as an actor even as it states that he's retired it's fair to say that he might still be a student unless he managed to procure his PhD a while back and is currently doing something that might be maintaining his fairly impressive net worth at the moment. Suffice to say he's likely doing something he cares about and isn't bad off at this time as a lot of actors from the 80s are still doing just fine as they've either thought ahead and managed to invest the money they made into a business venture or something equally successful that's kept them moving forward. A lot of them are still acting and continue to do so even as age is starting to catch up with them, but a good number of them have slowed down quite a bit and come to realize that their acting days might not be gone entirely, but the days of stardom and fame are pretty well behind them. There are still enough people that are willing to watch and learn more about the old stars that have come and gone throughout the years as it can help in moving forward the entertainment practices of today and serve as a basis for many people that are willing to learn from past actors.
It's fair to say that Matt Mulhern was never much of a big-time celebrity but he was definitely someone that people paid attention to back in the day and a personality that managed to endure for a while past his prime until it was time to step away. If nothing else, he's contributed to the entertainment industry just as everyone has done in their own way.