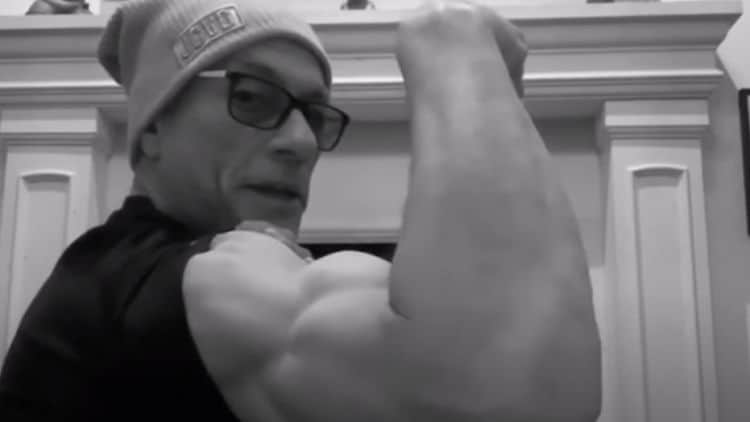 Right now people are going stir crazy at home and it's tough not to feel something for them since a lot of folks are used to being able to get out and do what they want at any given time. Going to the gym is definitely out since it typically involves being around a lot of people, which is still not recommended at this time. Jean-Claude Van Damme has something in store for that however as he's been kind enough to release a home workout that doesn't require any gym equipment or even weights. As far as doing something for the people this definitely counts since a lot of folks are trying to just get through right now and do the best they can with what they have. As far as celebrities go, JCVD has remained a well-known name for a lot of years and for a lot of reasons he's been a pop culture icon that a lot of people have no trouble remembering. Back in the day he made some very popular movies and he's stuck with the business now for quite some time. The only part of his career that isn't all that memorable is when he's off screen and he appears a little narcissistic at times. Hey, he's a celebrity, it happens, we don't have to like it but there are those times when it's best to shrug your shoulders and realize it takes all kinds to run the world. Besides that, JCVD has been a pretty big action star for a long time now and he is fun to watch now and again since like it or not, he's the real deal. He's been involved in martial arts since he was a kid and as a result he does know his stuff. He's also been into bodybuilding for a while so he's definitely qualified to at least guide people through what works for him and what has been able to produce results.
Granted, this workout won't allow you to start doing the splits as JCVD has been known to do in many movies and you won't get ripped and start bulging with muscle, but it's definitely something to do while you're sitting at home, waiting to go back to work, and hoping that the world will get back to what passes for normal eventually. In a lot of ways working out is better than just sitting and watching a movie, as it does stimulate the body a lot more and offers up a way to feel good about yourself and stay in shape while helping your metabolism to keep running the way it needs to. At the very least Van Damme is doing what he can to help people occupy their time and stop thinking about the idea that they can't go out and mingle with others as they'd like to. For a lot of people that's the worst part of the pandemic, not being able to go out and be social around others for fear that they'll infect themselves or others and continue to spread the disease. Lately some folks have decided not to care about this and are even calling the virus a hoax, but for those that are waiting for the okay and are in need of something to do this is an option that some might want to think about.
JCVD's career has been kind of interesting really since at one point he was a very popular action star and was continually on the rise with movies such as Bloodsport, Lionheart, Kickboxer, and even at one point Universal Soldier. His characters usually had a troubled past of sorts and were out to do the right thing as he went in kicking and punching in an attempt to beat the bad guy and protect the innocent. Eventually it did lead to his getting typecast since he would play roughly the same role over and over again, just altered enough to fit the movie. There have been time that he actually played the bad guy, but a lot of those have been heavily overshadowed by his more heroic roles as he's continued along his path. In fact at this point it's fair to say that he's kind of transcended such roles and become the wise old mentor as he was in the recent Kickboxer reboot.
His time in the spotlight has definitely been intriguing for many years, and yes, there are times when he's made kind of fool of himself by acting a certain way in public, but overall he's been one of the mainstays in action movies that a lot of people continue to talk about. It's hard to argue with the fact that he's still fun to watch when it come to fight scenes, especially when it comes to fighting opponents with matching skill sets.