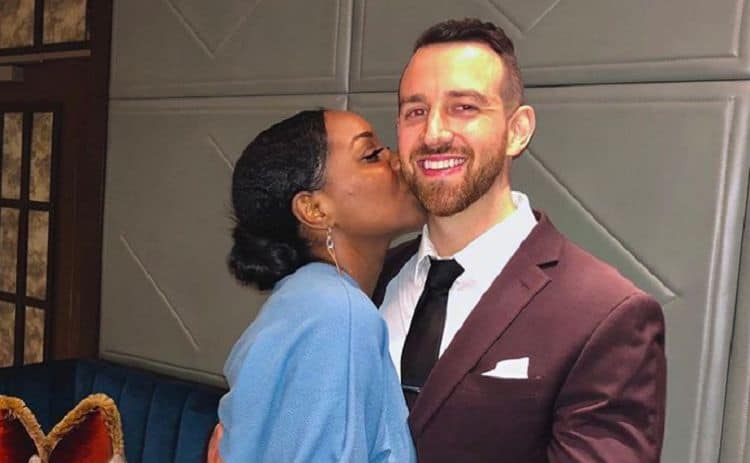 Picture this, you are on your first date, and you are not allowed to see the face of your partner. Just communicating then you decide whether he or she is your match. That is the exact plot of the new Netflix show; Love is Blind. It is a reality show that features thirty men and women out to seek love. It takes on a dating program format where it focuses on the lives of the participants and the dates they seem to have a connection with. The plot is very original, and it is one of the reasons that the show was among the top trends on Netflix, as you can witness on the show's Wikipedia page. One of the most standout participants on the show was Cameron Hilton. Many fans want to know who he is. If you are among this group, then you are in the right place as we present you with ten things you did not know about Cameron Hilton.
1. Early Life And Growing Up
Cameron was born on the 3rd of July 1991, which makes him 28 years old presently. He was probably born and raised in Lee, Maine as it is indicated as his origin on the series' Wikipedia site. Not much is available on his family, such as his parents' identities and whether he has siblings or not.
2. His Education
Cameron Hamilton is easily the most learned individual among the Love is Blind contestants. According to his LinkedIn page, he attended Bates College, where he minored in psychology, with concentrations on applied mathematics and chemistry. He graduated from college with a degree in Psychology. He then proceeded to Georgia State University for his postgraduate studies. He graduated with a master's degree in neurophilosophy. His education bug was still biting, and he went to the University of Georgia to pursue a postgraduate degree in artificial intelligence.
3. He Worked As A Firefighter
During his teen years extending to his early 20s, Hamilton worked as a Wildland firefighter for the Maine Forest Service. He took part in quelling forest fires and other fire hazards that came up. Additional duties he took part include planning fire attack methods and also preparing helicopter landing pads. He worked on firefighting missions both at the national and international levels in areas such as Florida, Georgia, Oregon and Quebec, among other regions.
4. His Professional Profile
When you take a look at his educational qualifications, you can easily deduce that he has the right backing to take various professional roles. He has expertise in the fields of psychology and data science, and he can be a good fit into the workforce of several companies. He has worked as a graduate assistant and also as a record's assistant when he was a student at Georgia State University. He has also put his data science knowledge to use and once worked as a freelance data scientist. He has also worked as a data science consultant for firms such as CNN and Weill Cornell Medicine.
5. His Company
Cameron Hamilton is a standard figure in the data science field and in a bid to tap into his skills, he started his own company. His startup is The Alliance AI, and it focuses on matters dealing with artificial intelligence. After taking a look at the company's website you get a hint of the services that it offers which include time series forecasting, natural language processing, information retrieval and data cleaning among many more.
6. His Relationships
Cameron joined other contestants of Love is Blind, and he found his perfect match in Lauren Speed. Their liking picked up and resulted in the two getting married in 2018 before the show aired. At the moment, the two contestants are still together, and their union seems to be secure. He previously dated Alahna Lark for roughly five years. She wished them well on their marriage via her twitter handle.
7. His Relatives' Sentiments On Him Joining The Show
Taking part in a reality show means you get a lot of exposure and many shun the attention that comes with being a reality TV star. It seems Cameron's relatives shared such sentiments and even discouraged him from being a participant of the show. He went against their wishes and proceeded on his path, which led him to his wife. Despite his mother being against the move at first, once she met his fiancé and they connected, she gave a thumbs-up to the union.
8. His Love For Dogs
One thing that led to the Hamilton and Lauren bonding was their shared love for dogs. As such, it was an expectation for them to get a dog to join their household after they moved in together. Sparks is his name, and as from their social media photos and videos, they adore their 'fuzzy child.'
9. Social Media Presence
Cameron has a strong social media presence and has a handle on almost all of the popular platforms. You can catch him on Instagram, Facebook and twitter. He is fond of Instagram the most and has over 1.3 million followers. He has 50 posts on this platform, which are mainly photos of him and his wife sharing happy moments. He also has a decent following of over 30k followers on twitter.
10. He Is An Introvert
Another fact about Hamilton is that he is an introvert. It is a personality trait he is not ashamed of and comes out clean regularly when asked. Introverts like to keep to themselves and are most of the time reserved or quiet. They also keep a small circle of friends. It is a trait you can take note of from his composure and soft talking character.
Conclusion
The show Love is Blind is one of Netflix's new kids on the block, and it takes on the setting of reality dating show. Cameron Hamilton is one of the participants of the show and above are some of the things to know about him. As a point of note, is that the show was shot around 2018 but its showing now.