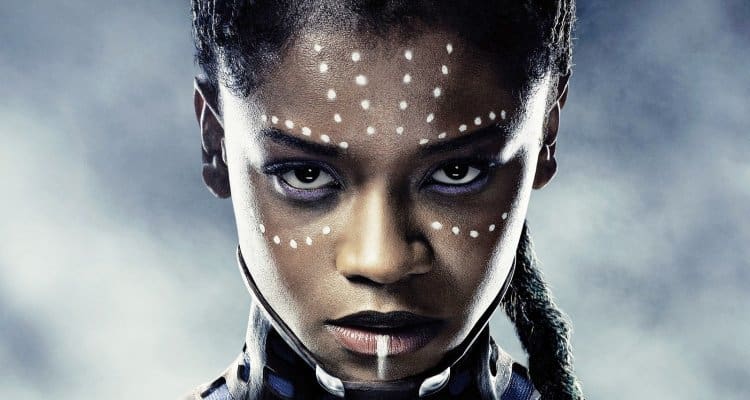 Just to put it out there, Okoye is indeed a great fighter and has proven herself more than once throughout her time in the MCU, and she would serve as a great Black Panther. But there are a few factors that would keep this from being an easy decision, and a lot of it has to do with the fact that a lot of folks are underestimating Shuri. Or maybe it's that the MCU hasn't utilized her in the right way yet. That's tough to say as well since she's become one of the favorite characters, but she hasn't been seen as the fighter that the comics have made her. Shuri's mind is her greatest asset at the moment, while Okoye's battle-hardened martial skills have made her worthy of the Black Panther title. It's almost as though the MCU decided to split up the best qualities of one character and insert them into two different characters to create a bit of a challenge that would be tough to deal with. Trying to choose between the two isn't easy, but it's fair to assume that both of them can't share the title. That would be kind of interesting though since Shuri has made more than one suit.
The lack of martial skills shouldn't be too much of an issue given that Shuri is still young and has plenty of time to learn what she needs, but it does feel that teaching Okoye everything she needs to know about being the defender of the kingdom, which means being more than an expert fighter, would be kind of difficult. But between the two women, it does feel that they could partner up and create a seriously tough duo that would serve Wakanda even better than one individual. The idea might not be the best or the most acceptable since two rulers might not be fully accepted by the people. But think of it this way, if Okoye became the defender of the kingdom and the public face of Wakanda, Shuri could be allowed to retain her position as the head researcher and scientist, as well as another protector.
When thinking about it there are factors that would make this less than possible to be fair, such as the idea of seeing Okoye and Shuri wondering who would be the number one voice in Wakanda, since convincing the people that two voices are better than one feels as though it would be a tough sell. The fact is that Wakanda has always had one ruler, and trying to replace one with two would do more damage than could be imagined. For one, it would be confusing as hell, and two, it could be that some might think that it would mean that it takes two women to replace one man. Thankfully, that's not the case at all since T'Challa, rest in peace Chadwick Boseman, was an expert fighter and quite intelligent, but he didn't appear to be at the same level as Shuri, while it's debatable as to whether he could be bested by Okoye. It's fair to think that the two women could work together, but the better question is would they.
They've been friendly enough in the movies thus far, as they're both vital parts of Wakanda, but when it comes to ruling the nation it feels as though things would take an uncertain turn that might not be amenable to seeing them work together as seamlessly as before. The fact is that the role of Black Panther has been in Shuri's family for a while, and switching bloodlines would be a huge issue that would rock the nation of Wakanda and would likely cause a few issues between Okoye and those she'd served for so long. Her ascension probably wouldn't be an issue with the fans, at least not all of them, but it does sound like something that would keep her from being completely accepted. It might even be a factor that would work against her in a big way since it would create a serious moral dilemma. But a lot of fans are adamant that she would be the perfect leader and protector of Wakanda, and it's even possible that she would keep Shuri's family close for a few reasons.
But still, Shuri has a lot of promise, and it's not entirely fair to discount her since the fighting skills he would need might be able to be taught once she returned, as she was a victim of the Blip. With the Dora Milaje helping her out though it does feel as though she might have a chance at becoming the next protector of Wakanda, which would create a Black Panther that would be highly intelligent and capable in the field. But to be fair, it might take a while for Shuri to become the great fighter that her brother was. It's still an idea.