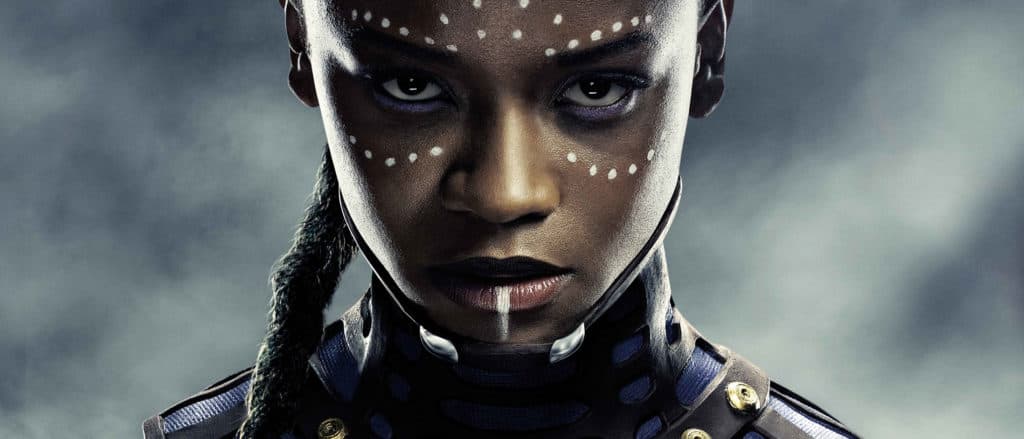 It does sound as though Shuri will be the main focus in the second Black Panther movie, but it also feels as though she should be getting a series to show a lead-in to this, if only because people actually do want to know more about her. There doesn't appear to be any deviation from the use of Letitia Wright for the character, which is great since she's been a fan favorite since she appeared in the first Black Panther movie. But making her the next Black Panther is really the only logical step that a lot of people can see since she's the only person left in the family that could take on the role. The question is whether she'll surpass or rival her brother T'Challa since as it's already been seen, the power levels of various characters in the MCU have been altered a bit and those that weren't quite as strong in many ways in the comics have become more than a little over-powered while those that were OP, to begin with, have been lowered considerably. Wondering where Shuri's abilities are going to be placed is hard to say, but it does feel as though she should be kept roughly the same as she's been in the comics simply to keep some continuity. So far in the MCU, she's been shown to be a brilliant scientist and inventor, but she has yet to be seen as much of a fighter when it comes to hand-to-hand combat or tactics.
The desire to see her take on a series is more about getting to know Shuri as a character and as a ruler of a nation since with the unfortunate passing of Chadwick Boseman it's necessary to phase the Black Panther character out of the MCU, as T'Challa at least. It's fair to state that no one can replace Boseman since the guy brought a level of class and talent to the role that would make it insulting to think that anyone else could simply step in and make it work. But with the character no longer available, since it's been stated that Boseman won't be replaced it's necessary to bring Shuri in to continue the story, it just might feel a bit early to do so. Still, Letitia Wright has been great enough that she's no doubt fully capable of handling this as the leading actress in the movie, and it's even fair to say that a lot of people would have confidence in her taking on a TV show, as this could possibly be used to explain a lot more about the character. There's a feeling that this was bound to happen at one point, and there's even a lot of hope that the second Black Panther movie could introduce Namor, another character that people are hoping to see eventually. Should this happen it would be impressive without a doubt, but it's a story that would need to be handled with care just to make certain that Shuri would get the attention that she needs so that she can become a leading character moving forward.
A series would be great since it could lead in a number of different directions, whereas a movie will have to stick to one main course with a chance to open up hints and pieces of other stories that might be able to develop later on. One thing the MCU hasn't had a lot of practice with has been its live-action shows, which is where DC has been dominating for a while. But with WandaVision now on the books and Falcon and The Winter Soldier coming up it's fair to say that the MCU is doing what it can to go smaller and deliver something that will be able to snare the audience and keep their attention. The Runaways and Cloak and Dagger were nice attempts, but for one reason or another, they didn't really do the trick. The Punisher and Daredevil are shows that a lot of people would love to see come back, and it's fair to say the Luke Cage and Jessica Jones would even be welcome additions, but Iron Fist and The Defenders didn't really take off the way that a lot of folks were thinking they would for various reasons. Setting up Shuri to take on her own series would be a lot of fun as it feels as though there is a lot of room to grow there, but it would rely on Letitia's availability and her willingness to take on the role for a longer period of time. Over the years it's been seen that some actors do have a desire to head off on their own and seek other roles that might allow them to diversify with what they can do. But Shuri would be a fun character to see more of in the future.