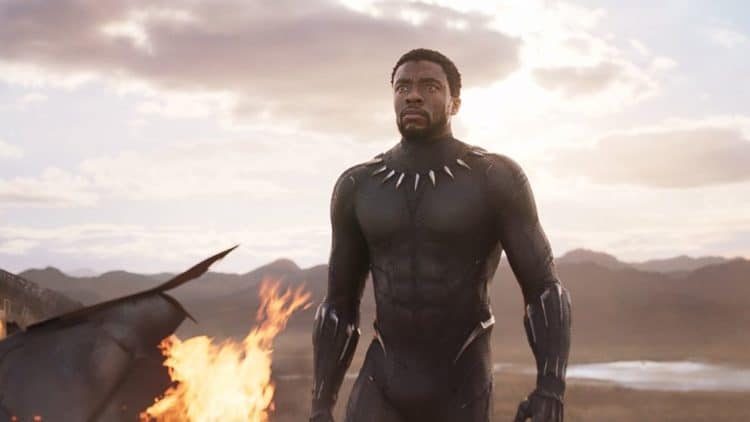 Wakanda Forever isn't going to forget Chadwick Boseman any more than the rest of the MCU and the fans will. It came as a tremendous shock that a lot of people are still feeling in one way or another when Boseman succumbed to colon cancer not long ago. To say that he was too young to go out in such a way is the type of sentiment that one can't help but think that many upon many people have echoed it since Boseman's passing. But something else that has been passed along since he was laid to rest is the fact that he effectively hid his condition for so long and managed to keep acting, no matter that the strain on his body must have been excruciating at times. Somehow, Chadwick kept going, and he presented himself as King T'Challa and the Black Panther in a way that inspired more than a few people over the course of his career. Thanks to this, Wakanda Forever will be honoring Boseman's legacy as Black Panther will be a part of the movie when speaking of his memory and how it will affect the overall story.
Many fans were actually glad to hear that Chadwick won't be inserted into the movie using CGI, as this felt far too disrespectful to the actor and to his legacy. But it does sound as though the idea of Atlantis and Wakanda going to war will be a big part of the movie, as the two nations, being technologically advanced and well-removed from the world in their own ways, have clashed in the comics. It's unfortunate that we won't get to see Namor and T'Challa fight, but the hope is that the next individual to take on the mantle of the Black Panther will be up to the challenge and will be able to lead the nation in what is bound to be a fierce and insanely detailed battle.
Another sad part to this story is that all the cameos that we might want to see probably won't happen since the Fantastic Four, who have interacted with T'Challa and Namor throughout the years, haven't been introduced yet, Iron Man is gone, as is Steve Rogers. There's a hope that Anthony Mackie might have a cameo or guest appearance, and perhaps even Bucky will show up, but nothing's guaranteed right now as the details of the movie are being kept under wraps and it's bound to be a while until we learn more about the overall story. But one can guess that there will be plenty of respect given to Boseman's character since as the king of Wakanda he was of great importance to his people, though it has to be said that in the comics, there were plenty of individuals that didn't care for him, inside and outside of Wakanda. Some might have disliked and even hated him simply for being a royal, which is a weak reason to hate anyone but is still one that has existed for quite a while. Others might have felt that they were wronged by him in some way, and some might have even carried a grudge from the days of his father's rule.
Black Panther didn't have a shortage of enemies, and Namor was one of the more dangerous simply because he could call upon the vast resources of the seven seas if he needed to in order to threaten Wakanda in a way that few others could. Plus, the king of Atlantis wasn't exactly worried about collateral damage when it came to surface dwellers since he had a serious dislike for anyone that came from the surface early on. To bring Namor and Atlantis into this movie is bound to be awesome since the effects will, hopefully, be out of this world and show another world beneath the waves that are bound to look amazing. Throughout all of it, one can imagine that T'Challa will be mentioned, perhaps shown in past images, and will be talked about in order to honor Boseman's memory. There was no doubt bound to be many other appearances by this hero in the years to come, but sadly people will still be reminded of his passing and his absence will no doubt end up causing a few moments of contemplation.
Chadwick Boseman was one of those actors that would have had a long and successful career no doubt if fate hadn't conspired in one of the many ways it tends to do. His time as the Black Panther was legendary to many people and helped to inspire a whole new group of individuals when it comes to storytelling. Wakanda Forever will no doubt be a great way to share and push his legacy in the MCU, even while a new Black Panther might be crowned.
Tell us what's wrong with this post? How could we improve it? :)
Let us improve this post!