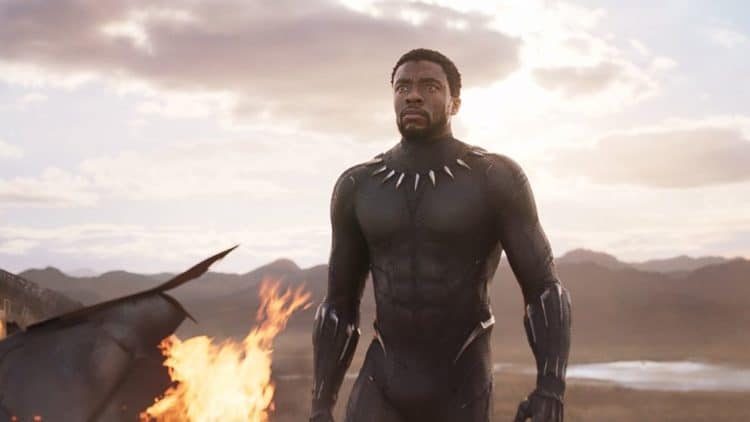 Chadwick Boseman is an actor, director, producer, and playwright who has worked in both film and television. He was born in South Carolina on November 29, 1977, and began his career in the entertainment industry in 2000. Boseman is best known for portraying real-life historical figures in films. These have included Thurgood Marshall in 'Marshall', James Brown in 'Get on Up', and Jackie Robinson in '42′. He is also known for playing T'Challa/ Black Panther in the Marvel Cinematic Universe films. Other films in which he has appeared include 'Message from the King', 'Gods of Egypt', 'Draft Day', and 'The Express'. Furthermore, he has had many television roles. These include roles in 'Lincoln Heights' and 'Persons Unknown'. Although he is a well-known actor, there are probably many things that people do not know about him. Here are 20 interesting facts about Chadwick Boseman:
1. He Has West African Ancestry
Boseman is from South Carolina in the United States, and his parents are both African American. He wanted to learn more about his ancestry and took a DNA test. Not only did this test reveal that he has West African ancestry, but it also provided specific details of the ethnic groups in his ancestry. According to The Things, Boseman discovered that his ancestors were from the Mende and Limba people of Sierra Leone, the Jola people from Guinea-Bissau, and the Yoruba people of Nigeria.
2. He Is from a Huge Family
According to Men's Variety, Chadwick Boseman is from a huge family. He once said in an interview that when his grandmother died. She left behind a whopping total of 115 grandchildren and great-grandchildren. Boseman is close to his immediate family and family is important to him.
3. He Was Sporty at School
The Things says that Chadwick Boseman was sporty at school. While he was at high school, he was in Little League baseball. However, basketball was his greatest passion. Eventually, playing basketball overtook baseball. His experience of playing baseball probably helped when he portrayed baseball legend Jackie Robinson in '42′. He needed only a few months of training to successfully play a professional baseball player. Being sporty also helped when he played Ivan Reitman in the 2014 sports drama 'Draft Day'.
4. Phylicia Rashad Helped Him Choose His Career
Chadwick Boseman studied at Howard University, which is a Historically Black College/ University (HBCU), says the website Men's Variety in their list of interesting facts about this actor. He intended to pursue a career as a director and graduated from Howard University with a bachelor's degree in directing. However, he then took a course led by esteemed actress Phylicia Rashad, who is best known for playing Claire Huckstable in 'The Cosby Show'. She influenced his decision to change career goals and become an actor.
5. Studied at Two Universities
After graduating from Harvard University, Boseman studied at the British American Dramatic Academy in Oxford, England. This extended his experience, skills, and knowledge in the entertainment industry. According to IMDb, Denzel Washington paid for his tuition at Oxford University.
6. He is a Christian
Tons of Facts says that Chadwick Boseman was raised a Christian and he still keeps his faith. This has been confirmed by his former pastor. As a child, he was an active member of his church congregation as he was a member of the church choir and also a member of the Christian youth group.
7. He Works Hard on His Physique
While Boseman is predominantly known for his talents as an actor, he has also grown his fanbase because of his amazing physique. His body is noticeably toned in many of his films and this is something that has drawn admiration from both male and female fans. Boseman has had to work hard to develop this physique and he works out regularly. When he was training for his role as Black Panther, he was sometimes working out for up to five hours per day, says IBT.
8. He Can Do Splits
So, we know that Boseman is incredibly fit, and it seems that this fitness includes a great deal of flexibility and some excellent dance moves. Bustle says that Boseman can do the splits. In fact, there is evidence of this if you watch 'Get on Up'. In one of the scenes when he is playing James Brown, Boseman does the splits. This is a skill that he can no doubt use as a party trick.
9. Boseman Has Worked as a Drama Instructor
Useless Daily says that Chadwick Boseman was the drama instructor for the Schomburg Junior Scholars program between 2002 and 2007. This program is housed in the Schomburg Center for Research in Black Culture. This center is located in Harlem, New York. Taking on this role allowed Boseman to pass on his skills and experience as an actor to the young actors of the future.
10. He Didn't Audition for the Role of Black Panther
Boseman did not have to audition for the role of Black Panther, which he plays in the Marvel Cinematic Universe films, says IBT. The first of these films was 'Captain America: Civil War'. Scarlett Johansson and Chris Hemsworth were among the actors who had to audition for their roles in this film, but the same did not apply for Boseman. Based on his performances in previous films, Boseman was offered the role over the phone by Marvel Universe President Kevin Feige. Of course, Boseman accepted and it is for this role that he is now best-known.
11. Up Against 25 Actors for the Role of Jackie Robinson
When Boseman auditioned for the role of baseball player Jackie Robinson for the film '42′, there was stiff competition for the role. In fact, he auditioned against 25 other actors to play the baseball player. After two auditions, director Brian Helgeland decided to cast him in the role as he like his bravery, says Tons of Facts. It was rumored that Robinson's widow was initially unhappy with the casting and had hoped that Denzel Washington would play the role. However, she was happy with the final result of the film and has since become friends with Boseman.
12. He Was the Only Black God in 'Gods of Egypt'
Chadwick Boseman was the only black actor playing a God in 'Gods of Egypt', notes Factinate. The film was widely criticized for whitewashing, which was a view with which Boseman agreed. The actor defended his decision to take on the role by saying that it meant there was at least one black actor in the film. Some of the white actors playing gods included Nikolaj Coster-Waldau, Gerard Butler, Geoffrey Rush, and Bryan Brown. The upset over casting is possibly why this film was a commercial flop as it made only $150.7 million at the worldwide box office from a budget of $140 million. Things are rather different now as he plays the lead in 'Black Panther', which is a film featuring predominantly black actors.
13. He Was Not a Fan of Comics
Unlike many kids, Chadwick Boseman was not a fan of comics growing up. Therefore, it may seem strange that it is a character from a comic book that is now his most famous role. Boseman has said that he prayed he would get the role of Black Panther in the Marvel Cinematic Universe months in advance of being cast in the role. Once he landed the role, he read as many comics as he could that related to Black Panther to learn more about the character and his backstory, says BoomsBeat.
14. Boseman Has Worked as a Playwright
Boseman's talents extend beyond his performances in front of the camera, as he is also a talented playwright, says Useless Daily. He wrote the script for the play 'Deep Azure', which was performed at the Congo Square Theater Company in Chicago, Illinois. This play was nominated for the Joseph Jefferson Award for New Work in 2006.
15. He Wants to Play Jimi Hendrix
Boseman is known for his portrayal of real-life famous people in biographical films. So far, he has played Thurgood Marshall, Jackie Robinson, and James Brown. The person he dreams of playing in the future is Jimi Hendrix, says IMDb. Hendrix is someone he considers interesting, talented, and inspirational. However, there are no plans underway for such a film.
16. Boseman was Given a Xhosa Name
Boseman's full birth name is Chadwick Aaron Boseman. However, he has also been given a Xhosa name. He visited Cape Town in South Africa to research for his role as Black Panther. While he was there, a street musician gave him the Xhosa name 'Mxolisi'. This name means 'Peacemaker', says Factinate. During his time in South Africa, Boseman also learned how to speak a little Xhosa.
17. He is an Award-Winning Actor
Chadwick Boseman has been nominated for multiple awards throughout his career. His first nomination was in 2016 for a Saturn Award for Best Supporting Actor in a film. This was for his portrayal of T'Challa/ Black Panther in 'Captain America: Civil War'. Unfortunately, he was not an award winner on that occasion. For his portrayal of the same character in the 2018 film 'Black Panther', Chadwick Boseman was nominated for seven awards, of which he won four. He won two MTV Awards, one for Best Actor in a Movie and the second award for Best Hero. He also won the People's Choice Male Movie Star of 2018 and the Screen Actors Guild Award for Outstanding Performance by a Cast in a Motion Picture.
18. Boseman is Trained in Martial Arts
It is a little known fact that Chadwick Boseman is trained in martial arts, says BoomsBeat. This came in handy for his role as Black Panther and he was well prepared for the action scenes. However, he and other cast members had to attend a boot camp to fully prepare them for the physical aspects of their roles. The stunts in 'Black Panther' were predominantly performed by Boseman and the cast members rather than by stunt professionals.
19. He Has a Huge Social Media Following
Boseman is an active user of social media and he has a huge following on both his Instagram and his Twitter accounts. On Instagram, he has 6.4 million followers. On this account, he predominantly posts photographs of himself with his friends and castmates. He also posts about his films. Boseman's Twitter account has 1.27 million followers. He also posts about his life and career on this account. On all his social media pages, he avoids posting anything relating to his personal life as he prefers to keep this private.
20. He Has a Personal Net Worth of $8 million
According to Celebrity Net Worth, Boseman currently has a personal net worth of $8 million. He has accrued this wealth through his acting career in both television and film. It is likely that his personal net worth will continue to rise as he is able to command high fees to appear in films and he has many major roles in the pipeline.
Tell us what's wrong with this post? How could we improve it? :)
Let us improve this post!