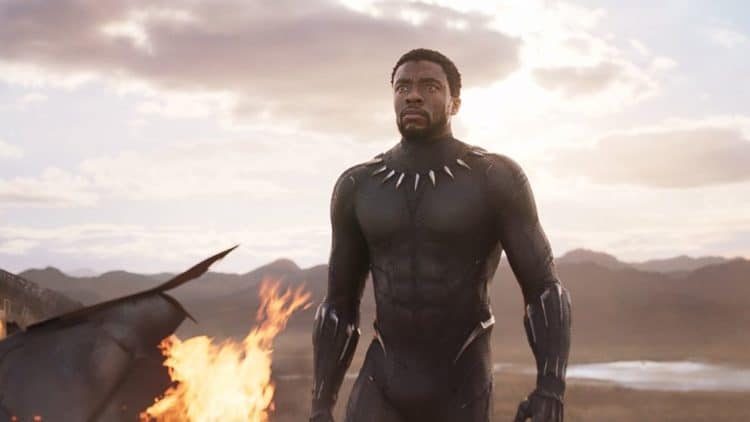 " What I remember about Chadwick Boseman's legacy is his integrity. I know that people say that so often. People say that, to the point where it's ridiculous. They doll that out just like they doll the world 'brilliant'. But, there's not a lot of integrity out there. There just isn't. I think it takes a lot of courage to be authentic. As they say, 'courage is just fear said with prayers.' But, I just felt that he was not interested in being a movie star as much he was concerned with being a really great artist. There was a sense in Chadwick that there was some other force operating beside the earthly realm. There was something transcendent about him. Like, he would play the djembe drum in his trailer, and he carried that djembe drum with him everywhere. He said, 'Viola, and I do it just for me.'"
These are the words Viola Davis used to describe Boseman's legacy. Boseman and Davis worked on two projects together; Get on Up, the James Brown biopic, and Netflix's Ma Rainey's Black Bottom, based on the life of culture icon Gertrude 'Ma' Rainey, which earned Davis and Boseman Academy Award nominations for Best Actor and Best Actress, respectively. Davis' account of Boseman is that of a man who was in tune with his spiritual side, and channeled the energy into his craft, not for praise or accolades, but because he was truly in love with the artist within. " I play it, just for me," Boseman said of his djembe drum. " I don't care how well people think I play it. And you know it's called 'the talking drum.' It takes on the spirit of whoever plays it." The djembe drum wasn't the only thing that took on the spirit of Boseman, his characters did.
How Boseman Poured Life Into His Characters
Boseman's journey in the acting industry began in theatre, a place in which he was introduced by his brother. He became a renowned actor and playwright in the arena and was credited for a wide range of productions. In 2008, Boseman set his sights for Los Angeles and landed his first role as Floyd Little in The Express: The Ernie Davis Story. Prior to that, he had appeared on episodes of some shows, including All My Children, Third Watch, and Law & Order. In the course of his pursuit, there was a shift in how Boseman approached the roles he wanted, because things had become more stereotypical. He became labeled as 'difficult' for filtering the kind of roles he chose to play. " I want to work with that actor, but I don't want to play that role. I want to meet you when I'm doing something better than that." Boseman said during an episode of The Shop: Uninterrupted.
In 2013, Boseman landed the role that changed his career; that of Jackie Robinson in the biopic 42. At first, he was excited about the role. But when the initial excitement died down, he knew he held the keys to how an entire generation, and perhaps generations to come, would view the legendary baseball player's legacy. " Children would know Jackie Robinson from my performance. That set in for me that I'm responsible for being the face of that, and portraying all of the characteristics, the qualities, and the principles that the man lives under. And I also knew that there were a lot of people who viewed him as a hero, that know him very well. And they would be let down if I didn't live up to those expectations. But I also knew that, the family…I had a responsibility to them because they were carrying on his legacy." Boseman said of his approach towards the role. In between 42, and the role that gave him worldwide recognition, Boseman appeared in seven other movies, including Captain America: Civil War.
Becoming A Cultural Phenomenon: The 'Black Panther' Era
Unlike Boseman's early days in Hollywood, where he had to fight tooth and nail to get roles, landing the role of T'Challa, one which he initially portrayed in Captain America: Civil War, was a walk in the park. Boseman fell in love with the story at first sight and was impressed by the portrayal of Wakanda. " Wakanda is not necessarily a homogenous group of people. There are different tribes, with different points of view. They have their own agendas. But they're united by their past and united also by a good king. They need a good king in order to bring everyone together. So, he's [T'Challa] returning to what could be turmoil. He's returning to a place where he feels a certain sense of guilt because his father was out in the world with him, and there are people that don't believe that Wakanda should even be out in the world. He's returning to a place where he has to piece everything together and earn his right to be king." Boseman said of his powerful character.
Black Panther, upon release, grossed a little over a billion dollars at the box office and had celebrities booking theatres to have children watch the film. Boseman himself donated $10,000 to the Boys and Girls Club of Harlem for the cause. If 42 had given him recognition, Black Panther shot him through the roof and made him a cultural icon. At last, the soul and spirit Boseman put into each character he portrayed was felt by the world. More than the adoration he received from the public was the fact that, during this period, the star was battling colon cancer. Between his diagnosis in 2016 and the time of his death, Boseman appeared on a total of nine films, and not once did news of his illness leak to the press. In as much as he had become a man of the people, he was firmly grounded in his roots. So, he made his art, the best way he knew how. And when the time came, he took a bow like the king he was. Quietly, and in the presence of those who knew him before we did; family.
Tell us what's wrong with this post? How could we improve it? :)
Let us improve this post!