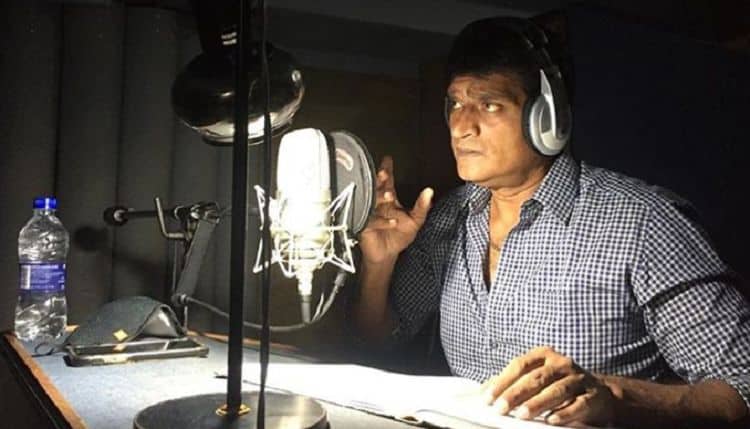 If you don't know the name Ravi Babu, you might want to get to know it. He's an Indian actor and producer and director, and he's very talented. He's the kind of guy who does it all, and he's good at all he does. That's not a talent many people have, so this is why he is so impressive. He's someone who rose to fame through his hard work and his very important father, which means that there is a lot we don't know about him even though he's so famous. We thought it might be time to rectify that.
1. His Father is Famous
Ravi Babu has a very famous father. His name is Chalapathi Rao, and he is an actor. He's been in all things amazing that were made in his area of the world, and everyone knows him. He's one of the most famous actors in his genre, and he has always been known by all.
2. He's Not An Only Child
He's not an only child, but he is the oldest of his siblings. He has two younger siblings, but we don't know if they are brothers or sisters or one of each. Either way, we wonder if this is why he is so good at what he does. Those eldest children are always the epitome of great at all the things, right?
3. He's Educated
So many people who go into the world of acting don't bother with things like college, but he did. He loves it, too. He graduated with an MBA. He studied English Lit at Presidency College and got his MBA from Symbiosis International University.
4. He's Married
He did not marry a woman in the same line of work, though. He's married to a teacher. Her name is Tanuja, and we have a feeling that it's refreshing to be married to someone not in the industry. They have two children together, and their life works well for them.
5. He's Been in More than 75 Movies
This is an actor who is really good at what he does. He's made it his mission in life to be good at everything he puts his mind to, and that's how things work. He's been acting for a long time, and he's been credited in more than 75 movies. He's had something going on in all of his movies, and that's been something he's proud of for a long time.
6. He's in Advertising
We told you he's good at everything. He's had a long career of all things that are related to being creative. He even did a short sting in the advertising world. He created a marketing concept for Celkon phones. He worked with a famous actress to make this happen. Her name is Tamannah.
7. He Started His Business in 1999
He's been in the business of being in business for 21 years. His business is called Flying Frogs, and he began this business with the concept of producing commercials. That worked out for him so well that he was eventually able to move on to produce feature films.
8. He Lived in San Jose for Some Time
When he was first working in his early career, he caught the attention of some people at Sony in California. They invited him to come to San Jose and work at the Sony Institute on a course that they thought would be good for him, so he did. He obviously learned a lot from it, too. He didn't say for long, though he did work for a bit in San Jose before heading back to India to see where his career there would take him.
9. He's an Action Hero Fan
If you want to know who he loves as an action hero, he's going to give you some great names. Like Arnold Schwarzenegger and Sylvester Stallone. Of course, we all agree with him. Those two have made some of the biggest hits in the business, and they are both quite good at what they do. He also loves Bruce Lee, and that's not something that surprises us since he does have a love of exceptionally talented action heroes.
10. He's a Marital Arts Movie Fan
So many people are, though. We get it. They are good movies, and they always have such a good message about discipline. We assume that Ravi knows a thing or two about discipline considering how good he's been in his own career and how many things he's accomplished and achieved in his life.
Tell us what's wrong with this post? How could we improve it? :)
Let us improve this post!