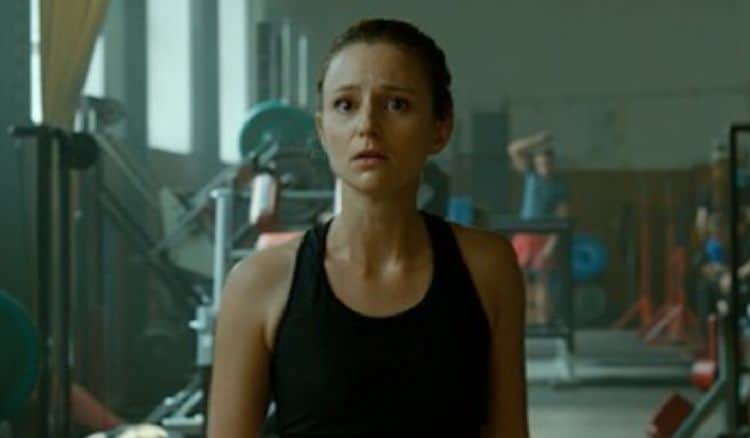 In the nearly 10 years since making her professional debut, Tiphaine Davoit has shown and proven just how talented she is. Although she is most well-known in her home country of France, she has become an international star. Her ability to keep audiences captivates knows no bounds. No matter what kind of role she's playing, she has the ability to command attention and put on an unforgettable show. Most recently, Tiphaine had a role in the French comedy series, Our Crazy Family. She doesn't appear to have any projects in the works at the moment, but we know we're going to see a lot more of her in the future. Keep reading for 10 things you didn't know about Tiphaine Davoit.
1. She Is Always Wanted To Act
Many people will spend their entire lives trying to figure out what it is they really want to do, but that wasn't the case for Tiphaine. From an early age Tiphaine knew that acting was what she wanted to do with her life. She grew up living movies and it didn't take her long to want to be in them herself. Fortunately, it also quickly became clear that she had the talent to back it up.
2. She Has Nearly 40 Acting Credits
Tiphaine's resume is a direct reflection of the hard work she's put into her career over the years. Currently, she has 39 acting credits which includes both film and TV roles. If she keeps moving at the pace she's been going out, she could easily have more than 100 credits by the end of her career.
3. She Has Theater Experience
The big and small screens aren't the only places where Tiphanie has put her talent on display. She's also had quite a few theater roles and the stage will always have a special place in her heart. Some of her most notable theater performances include My Very Romantic History and Folle Amanda.
4. She Is A Private Person
Most people expect celebrities to be open books, especially these days. However, there are plenty of actors, including Tiphaine, who prefer to keep their personal lives out of the spotlight. In addition to not posting about her private life on social media, she also likes to keep her interviews focused on her work.
5. She Is An Award Winner
There's nothing better than having your hard work recognized. For an actor, winning an award is one of the most meaningful kinds of recognition. Tiphaine has already won two awards. In 2017, she won a Jury Prize and Audience Prize for the Best Young Female Hope at the Jean Carmet de Moulins Festival. In 2019, she won a Young Hope Adami Award at the La Rochelle TV Fiction Festival. Hopefully there will be lots of other awards in Tiphaine's future.
6. She Is A Formally Trained Actress
Tiphaine has more than her fair share of natural talent, but she has also put in lots of hard work to make the most of her skills. She has undergone years of acting training at different places in France and it appears that all of her studying has paid off in a major way.
7. She Loves Being Able To Play A Variety Of Roles
Acting may be the only thing that Tiphaine has ever envisioned herself doing, but it has given her the chance to be lots of other things. Thanks to acting, Tiphaine has the opportunity to be anyone she wants. With the endless amounts of possibilities, Tiphaine will never run out of options to explore
8. She Is Bilingual
As someone who was born and raised in France, it goes without saying that Tiphaine is fluent in French. In fact, it appears that all over her acting work so far has been in French language productions. Tiphaine is also fluent in English which opens up even more possibilities.
9. She Would Love To Work With Quentin Tarantino
Tiphaine has gotten to work with lots of cool people throughout her career, but there are still a few names she would love to add to the list. During an interview with Indy Blave, the Blog, Tiphaine shared that Quentin Tarantino is one of the people she would love to get the chance to work with.
10. She Loves Art
Acting may be Tiphaine's favorite form of self expression, but it's not the only art form she appreciates. Her Instagram is full of beautiful photographs and works of art and it's clear that she has lots of appreciation for creativity. It's unclear whether or not she is a visual artist herself.