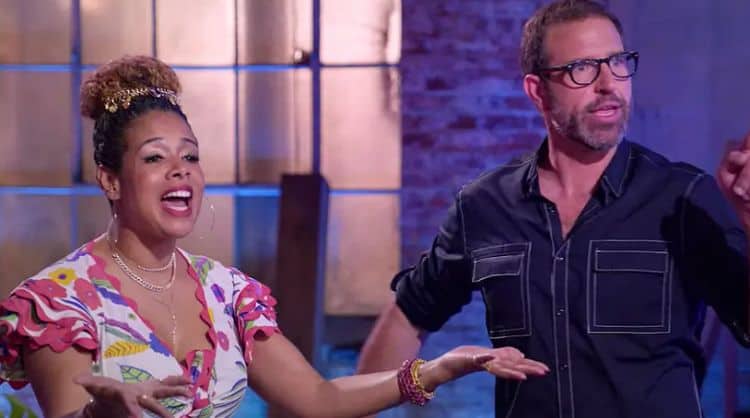 To most people, Kelis is best-known for her 2003 hit single, "Milkshake" from her third album, Tasty. The success of the single made her one of the most talked about artists of that year and she went on to release three more singles off of that album. Although none of the other songs gained as much popularity as "Milkshake" that one song has cemented her in pop culture history. Although it's been six years since Kelis' last musical release, she's been working on other projects including a new Netflix series. The show, Cooked with Cannabis, will be a food competition show where constants try to make the best cannabis infused dishes. Here are 10 things you didn't know about Kelis.
1. She Doesn't Drink Milkshakes
In a lot of ways, the song "Milkshake" has defined Kelis' entire music career. Ironically though, she doesn't even drink milkshakes. In fact, the song itself was originally written for Britney Spears but was given to Kelis when Spears declined it.
2. Her Sauce Is What Really Brings The Boys To The Yard
Kelis' milkshake is originally what brought the boys to the yard, but now she's hoping her sauces will do the same. Kelis has her own line of sauces called Bounty and Full and says, "I fell in love with sauces because they define who we are as people — culture, ethnicity, character."
3. Her Mom Was A Chef
Kelis developed a love of food early in her childhood thanks to her mother's career as a chef. She spent a lot of time watching her mom and quickly developed a love for the art of cooking. When describing her mother, Kelis said, "She knew exactly what to do and how to do it and how to present it and she would never give anyone anything that she wouldn't eat herself or want herself. It came with such ease for her and I always felt that was really intriguing."
4. She Gets Bored Very Easily
If you've kept up with Kelis over the years, you may have noticed that she switches up her style very often – especially her hair. Kelis says that she gets bored easily and changing her hair is a way for her to feel new and refreshed.
5. She Accused Pharrell Of Lying To Her
Early on in her career, Kelis worked very closely with Pharrell Williams. Her third album was even released on Williams' Star Trak record label. However, she says that her relationship with Pharrell quickly went left when she realized she wasn't being paid properly. Kelis alleges that Pharrell "lied" to her and "tricked" her by asking her to sign a contract that contradicted terms they had verbally agreed to.
6. She Hates Los Angeles
Lots of celebrities enjoying living in Los Angeles, but Kelis isn't one of them. She "hates" the city and says she only ever spent time there before of her career. She prefers to live a quieter and more secluded lifestyle. Kelis currently lives in a farm outside of the city where she says she can truly enjoy the beauty of California.
7. She's Happily Married
Kelis' marriage to rapper, Nas, was the talk of tabloids for years. Although the two originally seemed like like a hip-hop fairytale, they didn't get a happy ending. The couple eventually divorced in 2010. In 2014, Kelis married a real estate mogul named Mike Mora.
8. Her Father Was A Music Professor
When Kelis was growing up, her father Kenneth Rogers worked as a music professor as Wesleyan University in Connecticut. Kelis spent a lot of time attending his and other classes to learn as much as she could about music. Sadly, Kelis' father passed away in 2000.
9. She Never Wanted To Be A Public Role Model
Throughout her career, Kelis has become known as an outspoken feminist role model. However, that was never her attention. In an interview with Spin, Kelis said, " I had no intentions of being a female role model. Quite frankly, I thought I had a choice. I thought I could be like, "Well if I say I don't want to be then I won't be." Fast-forward about 20 years and things have changed."
10. She Graduated From Le Cordon Bleu
Kelis graduated from the world renowned Le Cordon Bleu in 2008. It was during her time in school that she discovered her love for sauces. In 2015, she published a cook book based on the things she learned titled My Life on a Plate: Recipes From Around the World.