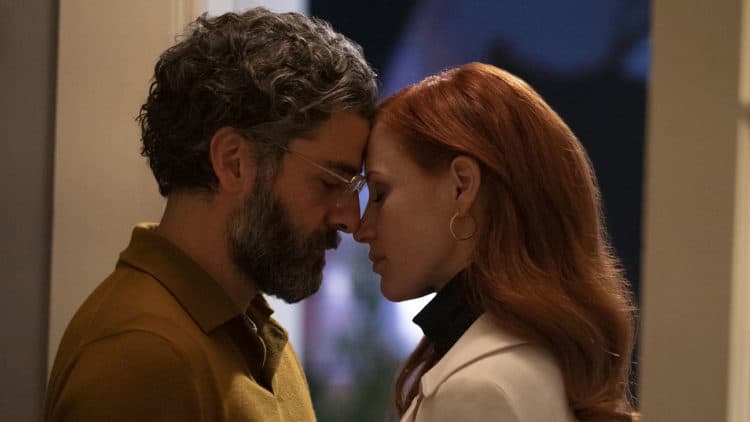 Entering into a new relationship is like venturing into unknown territory. It's only natural for feelings to be heightened and for everything to feel like it's up for discovery. An overwhelming emotion that can be both exhilarating and frightening at the same time. It is by all means, worth experiencing in this lifetime. Navigating the intricacies of romance and relationships is always fascinating. It does not matter whether you've been in a long-term relationship or not, there is still always something new to learn and realize. This might be the reason why the romance genre is still one of the most well-loved by the public. A person does not have to be a hopeless romantic to enjoy a love song, romantic comedy film, or romance drama television show. The upcoming drama miniseries, Scenes from a Marriage, is about to stir feelings of all sorts. Viewers are in for one emotional and heart wrenching ride.
Here are five reasons on why the upcoming miniseries is something worth tuning into:
5. The interesting backstory holds a lot of history.
This is actually not the first time that the series will be making its onscreen premiere. Scenes from a Marriage was originally a Swedish miniseries by director, Ingmar Bergman, which aired way back in 1973. The upcoming adaptation will be the series' English-language remake that explores the same narrative. When it first premiered, the series was warmly received and garnered positive reviews from critics and viewers. It was so influential that it even became the center of a controversy, since it was perceived to be the reason why there was a sudden rise in divorce rates across Europe. As Ralph Waldo Emerson once said, "Fiction reveals truth that reality obscures." Even though the series accused of stirring the marriage and divorce pot, it was still able to remain relevant to society, as it even served as an inspiration for other acclaimed filmmakers, such as Woody Allen (Midnight in Paris) and Richard Linklater (Before Sunrise), whose projects were influenced by the series' premise.
4. The storyline is able to depict the realities of marriage.
Viewers can be assured that the story is not told through rose-colored glasses. The five-part miniseries follows the lives of Jonathan and Mira, a married couple who start to experience challenges in their union after coming home from a double date wherein they see their long-time friends exchange some intense and hateful bickering. Fans of the hit series, Master of None, may also find this scene familiar, as it is also depicted in its most recent season 3, Moments of Love, which was also based on Bergman's original series. This incident over dinner opens a can of worms, and makes the couple question their once seemingly healthy relationship. The conversations are as raw and real as it can get. The series progresses to show how the couple tackles various issues that suddenly unravel, such as personal and professional growth, the pressures from society that are tied to monogamy, and if love can really conquer all.
3. The two leads have undeniable chemistry running through their veins.
The series is led by Oscar Isaac (Show Me a Hero) who portrays Jonathan, and Jessica Chastain (Zero Dark Thirty) who portrays Mira. Anyone with a pulse and a heartbeat could definitely see and feel the palpable chemistry the two actors have. They recently made waves recently on the red carpet of the 78th annual Venice International Film Festival when the two shared a steamy red carpet moment that instantly went viral. This is just a preview of what viewers can expect when they watch the series.
2. The cast members give out a spectacular performances.
Apart from the electrifying chemistry of Isaac and Chastain, viewers can expect to see some serious acting chops unfold. It would be exciting to see how the two will be able to handle the unforgettable one-liners and intense confrontation scenes. I can already feel the award giving bodies getting those nominations ready. The other supporting cast members include Sunita Mani (GLOW), Nicole Beharie (Sleepy Hollow), Corey Stoll (Law & Order: LA), and Tovah Feldshuh (The Walking Dead).
1. The series carries eye-opening lessons that viewers can apply to their own lives.
Choosing who to marry is one of the most important decisions to make in life. It's a commitment that should not be taken lightly. Viewers who are thinking about settling down, or even those who are currently married will definitely have lots of takeaways from the series. Warning: tears and heartache may be expected. Scenes from a Marriage was first presented at the 78th annual Venice International Film Festival, and is scheduled to premiere on HBO on September 12, 2021
Tell us what's wrong with this post? How could we improve it? :)
Let us improve this post!