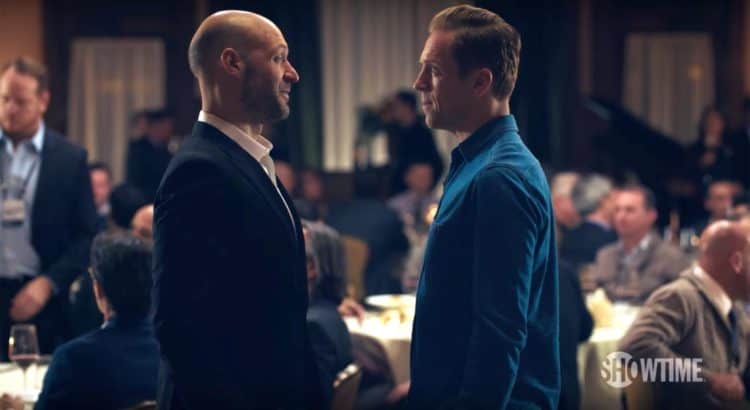 Corey Stoll is one of many actors that seems to have hit upon something great and has just kept pushing it when it comes to his career. He's kind of exploded onto the scene and has been making Hollywood feel the aftershocks in the best way since. His career has definitely slowed down just a tad here and there but to be honest it's more like it's solidified into something that he can be proud of and that is conducive to his being seen as a serious and very dedicated actor. In some roles he doesn't seem like he'd be the obvious choice but lo and behold he starts acting and you realize that he's probably the best choice that anyone could possibly ask for. He's got the right kind of talent and even if he doesn't always have the look he's still more than a match for any role he's given and can deliver the kind of performance that can change minds and make people side with him without bothering to remember why they didn't think he could hack it.
Here are a few things you might not have known about him.
10. He was in House of Cards.
At one point he was in the well-liked Netflix show and his character did seem to have a future. Then that future went and got tangled up in a scheme built by Frank Underwood and everything went to pot. His character would eventually be killed off as Underwood continued to make his way forward in his bid for political power.
9. He's a big fan of Woody Allen.
Woody Allen might not be everyone's favorite actor or director but he does have a pretty big fan base among those that are in the industry as well as those who are not. In fact some people in the industry would even credit Allen as an inspiration.
8. He was in This Is Where I Leave You.
As the eldest brother, Paul was definitely the guy that needed a vacation, or at least a break from life. He was having trouble getting his wife pregnant, his father had just died, his siblings were a pain in the rear most times, and on top of that his youngest brother Philip wanted to go into business with him when in all honesty Philip was a mess and couldn't take anything seriously. Paul was the serious brother that loved his family but at the same time couldn't stop them from driving him crazy.
7. He's in The Strain.
This helped to show that he had a range beyond what people had already seen since The Strain was the type of vampire show that stretched the known boundaries of the genre and created something so uniquely horrifying that people just weren't ready for it.
6. He was in Ant-Man.
There were those that stated that his role in Ant-Man wasn't entirely deserved but in all honesty the dialogue was a bit cheesy if anything could really be said to be wrong with it. His part wasn't bad, in fact it was kind of easy to accept and understand since he was the guy that had put so much into the company but still didn't have the full confidence of his mentor, Hank Pym. There was good reason for that though.
5. He also showed up in Push.
He's done bit parts to and has excelled at them just as much as he has in starring roles. In this film, which isn't all that well known, he was one of the agents of a clandestine group that had the responsibility to track down those with extraordinary abilities, using their own superhuman abilities, to keep them in check and from being discovered by others.
4. His career started in 2001.
He's been around longer than a decade now so obviously he knows the game and knows what to do in order to get parts. Corey seems like one of those surprise actors that you didn't see coming but are glad to see every time he shows up.
3. He's a stage performer as well.
Corey doesn't confine himself to being in front of the camera as he's taken to the stage as well and done stupendously. He's been back and forth from TV to film to theater so often that you can imagine that each experience has helped to shape him into the actor he is now.
2. His list of credits is amazing.
This guy has done a lot in the course of his career and has managed to create some very memorable characters. His mannerisms and his ability to go so deadpan and serious is impressive given that he's not a comedian and is all about the role.
1. He was also in Lucky Number Slevin.
He played a henchman for The Rabbi in this film and as such didn't have a big part. But the lines he was given were delivered in such a way that one can't help but think he had the perfect role for this movie.
He's fun to watch and will hopefully be around for a good long while.
Tell us what's wrong with this post? How could we improve it? :)
Let us improve this post!