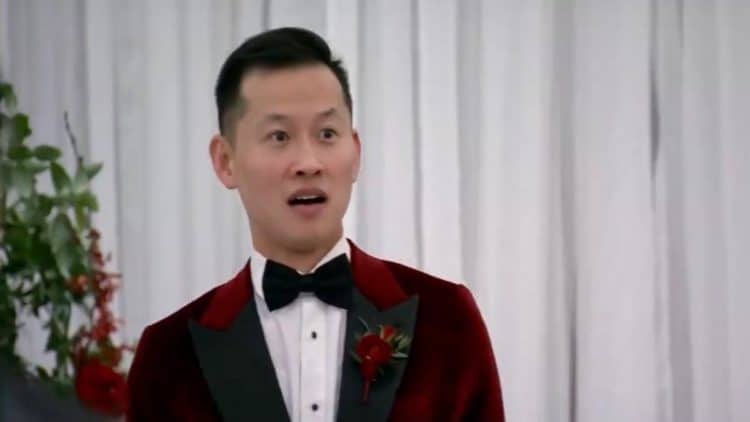 Since its debut in 2014, Married at First Sight has brought viewers on a very wild ride through what it's like to get married to a complete stranger. Although the show started as a way to genuinely connect people looking for marriage, things have certainly changed over the years. In more recent seasons, viewers have started to suspect that the "experts" and the production team are purposely matching incompatible couples for the sake of ratings. While this might provide some added entertainment value, it has lowered the overall quality of the show. After two subpar seasons in a row, fans are hoping that season 14 will be a saving grace. Keep reading to find out what we know about the upcoming 14th season of Married at First Sight.
Where Will Season 14 Be Filmed?
For its 14th season, Married at First Sight will be heading to Boston. This marks the second time the show has filmed there with the first being season six. From what we can tell, the casting process began sometime in the fall of 2021. Since Married at First Sight typically has two seasons per year, it seems filming is essentially happening all year long. We weren't able to find any information on why MAFS decided to return to Boston, but it could have something to do with the fact that Boston is consistently considered one of the best cities for singles. Hopefully, however, the series has better luck in Boston this time around. Out of the three couples featured during the first season in Boston, only one is still together. That couple, Shawniece Jackson and Jephte Pierre has had a very rocky relationship and has threatened to divorce several times over the years.
Who Will Be In The Cast?
At the moment, Lifetime hasn't released any information on who any of the season 14 couples will be. However, from what we can tell, all of the "experts" from season 13 will be returning. On one hand, it'll be nice to see some familiar faces. On the other hand, though, the "experts" are on thin ice with lots of viewers. Not only have they been criticized for their ability to match couples, but the advice they give throughout the season has often been criticized. Hopefully, in future seasons, we'll see some new "experts" be brought into the fold with a fresh perspective.
Casting Requirements
While we may not know the specifics of the upcoming cast, we do know that they had to meet certain criteria in order to be considered for the show. All of the cast members must be at least 25 years old, and they must be open to all aspects of the experiment. They have to already be living in the city where the show is being filmed which means that you can't just travel from city to city every year hoping to get cast. Cast members are also required to undergo a background check and a psych evaluation. If you've ever seen an episode of the show this may be a shocker to you as there have been several cast members who had questionable backgrounds in addition to seeming mentally unstable. Some sources have mentioned that another interesting requirement is that cast members are not allowed to work full-time while filming. This is likely done so that newlyweds can spend as much time together as possible. In doing so, they give production plenty of opportunities to film. However, it does appear that at least some cast members do work during filming.
When Will Season 14 Premiere?
Even though there isn't currently an official release date for season 14, there's a very good chance it'll air sometime during the first quarter of 2022. Although this means we're going to have to wait a few months, it also gives people plenty of time if they'd like to catch up on previous seasons.
The Future Of Married at First Sight
If you're a fan of Married at First Sight, you'll be happy to know that the series has already been renewed through season 17. That said, it seems unlikely that the series will last any longer than that – especially if the success rate doesn't get any better. As of now (not including season 13), there are only 13 couples still together out of a total of 45. You don't have to be a mathematician to know that the series has a failing grade when it comes to creating long-lasting relationships. Hopefully, season 14 will get back to the show's original essence and focus on creating genuinely love connections as opposed to reality TV drama.
Tell us what's wrong with this post? How could we improve it? :)
Let us improve this post!