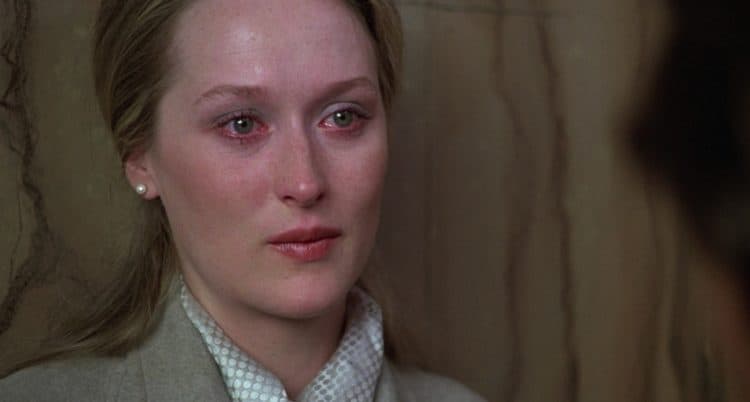 Divorce is something that no one wants to experience, but unfortunately, it can sometimes be inevitable and has become increasingly common over the last few decades. Needless to say, movies that center around the realities of divorce have also become more common in Hollywood. Although many of these movies center around the sadness and isolation that comes with the end of a relationship, some of these projects have also taken a light-hearted approach. Even if you've never experienced a divorce, there's probably still something about many of these films that you'll be able to relate to. Continue reading to see our list of the 10 best movies about divorce.
10. Children of Divorce
Children of Divorce is a silent film that was released in 1927 when divorce rates were much lower than they are now. Although the film doesn't focus on the actual divorce proceedings, it highlights that the fact that oftentimes, the two people involved in the marriage aren't the only ones impacted by the divorce. The film follows a woman who tricks a close friend into marrying her during a drunken night despite knowing that he loves someone else. Since she is a child of divorce she refuses to become a divorcee herself. Children of Divorce was definitely ahead of its time when it was released and it is still sometimes discussed today. While many contemporary viewers may not appreciate the magic of a silent film, Children of Divorce has become a timeless classic.
9. Crazy Stupid Love
Most people would agree that divorce isn't something to laugh at, but Crazy Stupid Love shows that divorce doesn't have to be as dark a subject as many people think. The 2011 movie stars Steve Carell as a man who reveals that she's been having an affair with a colleague and asks for a divorce. Even though this news was devastating, he decides to get back out into the dating world and he has some hilarious experiences along the way. Crazy Stupid Love is one of those silly movies that also has a bit of a deeper meaning.
8. Under the Tuscan Sun
Even though divorce often seems like the end of the world, for many people it actually represents a new beginning. This is something the movie Under the Tuscan Sun explores through the life of a character named Frances (Diane Lane). After discovering that her husband is cheating on her, Frances goes through a divorce. The situation is made even more depressing by the fact that her ex-husband has gotten a much younger woman pregnant. She decides to take a trip to Tuscany where she has a life-changing experience.
7. The First Wives Club
Based on the novel of the same name, The First Wives Club centers around the lives of three divorced women. On top of the end of their relationships, the women are also dealing with the ups and downs of everyday life. The film is a testament to the power of friendship and the importance of having a strong support system when going through difficult times. The film was a huge box office success and is now considered a classic. For years, there were hopes that the movie would be getting a sequel, but that possibility seems to be off the table at this point. However, in 2019, a TV series based on the movie was released. The TV series did not include any of the cast from the film.
6. Shoot the Moon
Shoot the Moon is another movie that touches on how divorce can impact more than just the two people going through it. The movie stars Albert Finney and Diane Keaton as a couple whose marriage has been slowly deteriorating for years. Both of them begin having affairs and eventually decide to file for divorce which puts a strain on their four children. It's been nearly 40 years since the film's release, but it still resonates with many viewers.
In 2020, a film critic named Liam Lacey wrote that the movie "continues to feel alive because it was drawn from the creators' own experiences, more than from movie conventions."
5. The Squid and the Whale
Even though The Squid and the Whale isn't as well known as many of the other movies on this list, it's still a solid film about the realities of divorce. The movie is set in New York City and centers around two teen/preteen brothers, Walt (Jesse Eisenberg) and Frank (Owen Cline) who are having a difficult time dealing with their parents' divorce. On top of that, their parents' custody battle only serves to make things worse. Frank ends up siding with his mother while Walt, who looks up to his father, takes his side. Each of the boys begins acting out in his own way and they ultimately undergo therapy to help them cope with the end of their parents' marriage.
4. Diary of a Mad Black Woman
The 2005 movie Diary of a Mad Black Woman was Tyler Perry's first, and it's also one of his best. In the film, Kimberly Elise plays a woman named Helen who appears to have it all on the surface. Her husband, Charles (Steve Harris), is wealthy and successful and they live a luxurious lifestyle. Underneath it all, though, Charles is a terrible husband who has been cheating on Helen and has had two children with his mistress. Right before their 18th wedding anniversary, Charles kicks Helen out and she goes to live with her grandmother, Madea. The two eventually divorce which ends on surprisingly good terms. The movie also highlighted how many people, particularly women, can struggle to gain (or re-gain) their independence after going through a divorce. However, once Helen finds her footing she comes to realize that the divorce was actually one of the best things that could've happened to her.
3. Boyhood
Some people will probably argue that Boyhood is more of a coming-of-age story than a movie about divorce. However, the truth is that Mason's (Ellar Coltrane) story is heavily influenced by not one, but two divorces. In many ways, both of those events played key roles in the decisions he made as a teenager and young adult. During an interview Observer, Ethan Hawke, who stars in the film, said, "The movie became this 12-year meditation on the things Rick and I were learning as parents, and also as children. My parents' divorce was the dominating factor in my psyche, and to relive that from the parental point of view is not anything I ever wished for". He added, "One wonderful thing about divorce is that it provides an opportunity to bring you closer. Life's not perfect, and children of divorce learn that earlier. I know my mom and dad more intimately than some of my friends whose parents stayed together." Boyhood may technically be a low-budget film, but it brought in more than $57 million and it received lots of positive reviews from fans and critics.
2. Mrs. Doubtfire
Mrs. Doubtfire is another movie that may not seem like it's about divorce on the surface, but the truth is that divorce was a catalyst for the whole story. After a recent divorce, Daniel Hillard (Robin Williams) is so desperate to be able to spend more time with his children that he dresses up as an older woman and pretends to be a housekeeper named Mrs. Doubtfire. He then responds to a job posting from his ex-wife and gets hired for the role. As Mrs. Doubtfire, he's able to be around his children every day. He isn't able to keep the facade going forever, and when it's discovered that Daniel and Mrs. Doubtfire are one and the same, his wife receives full custody of the children. At the end of the movie, however, they were able to come to a joint custody agreement. Despite the movie's overall comedic tone, it did offer a serious glimpse into how divorce can impact families. Complex described the movie as being ahead of its time and said, "The film featured a progressive portrayal of divorce in the 1990s, a time in which the dissolution of marriage was more stigmatized than it had been in decades. While America's idea of family values regressed back to the '50s, Mrs. Doubtfire reflected an attitude that wouldn't become more common until the new millennium."
1. Kramer Vs. Kramer
When people think of movies about divorce, the 1979 movie Kramer vs. Kramer is probably the one that comes to mind. Even though this wasn't the first movie to touch on the topic of divorce, it was the first to do so in such a major way. The film stars Meryl Streep and Dustin Hoffman as a couple going through a divorce and a custody battle. The film was a huge box office success after its release and received positive reviews from many critics. A lot of things have changed since the film's release, but it is still considered a classic. An article from The Guardian says, "Kramer vs Kramer remains a film of immense sensitivity and heart, and context helps clear up some confusion about the film's depiction of parenthood, gender roles and the process of getting a divorce, all of which were closely intertwined and in a state of flux."
Tell us what's wrong with this post? How could we improve it? :)
Let us improve this post!