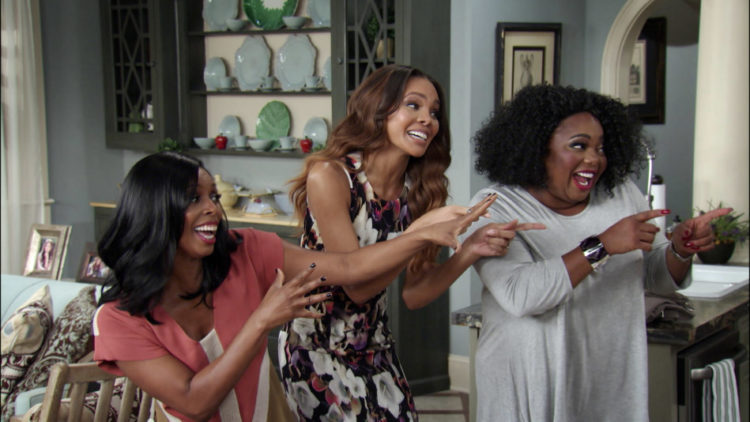 Originally best known for his Madea plays, Tyler Perry has become a fixture on the screen over the last 15 years. His film debut, the 2005 movie Diary of a Mad Black Woman, helped pave the way for him to show the world that he wasn't just a star on the stage. In more recent years, Perry has shifted his focus to TV, and he has put out more than a dozen series over the last 14 years. Although some of his projects have been criticized for being 'low budget' or having poor acting, people continue to tune in and Tyler has consistently been putting out new content. No matter what kind of shows you're into, there's a chance he has something to offer you. Keep reading to see our list of the 10 best Tyler Perry TV series.
10. Ruthless
Ruthless debuted in 2020 and is a spinoff of Tyler Perry's show, The Oval. According to the show's description on the BET website, Ruthless is about a woman who becomes "entangled with a religious cult, Ruth must play along until she can find a way to free herself and her daughter from the dire situation." Sure, the plot a little over the top, but once you start watching you'll probably be sucked in.
9. For Better or For Worse
If you were a fan of Tyler Perry's Why Did I Get Married? movies then you might enjoy For Better or For Worse. The series aired from 2011 to 2017 and served as a spin-off for the movies. As a result, several of the actors from the film reprised their roles. The show received mixed reviews from critics, but it was popular among fans who enjoy soap opera-style shows.
8. Love Thy Neighbor
Lots of Tyler Perry's TV shows are known for their drama, but it's no secret that he also knows how to make people laugh, too. Love Thy Neighbor was a sitcom that followed the owner of a local diner and her family. The series started Patrice Lovely as Hattie Mae Love which is a character she previously played in several of Perry's movies.
7. Sistas
Since its debut in 2019, Sistas has built a pretty solid fan base. The show is about four young and single Black women who are trying to navigate the challenges of life while trying to balance friendships and other responsibilities. The series is currently in its third season.
6. The Oval
There's something about political dramas that people can't seem to get enough of, and The Oval is proof. The series is centered around the lives of a Black president and his family. The show also focuses on the White House staff. The Oval is one of those shows that's way too ridiculous to be believable, but it hard to stop watching once you get hooked.
5. The Haves and the Have Nots
If you love a good mystery, The Haves and the Have Nots will be right up your alley. This crime drama was the first scripted series to air on the Oprah Winfrey Network (OWN) and it was one of the network's most popular shows during its time on the air. The show focuses on three families who are struggling to co-exist. Along the way, there is lots of betrayal and conflict.
4. Meet The Browns
Meet The Browns is easily one of Tyler Perry's most popular shows. The series starred real-life married couple David and Tamela Mann as a father/daughter duo. Initially, the show centered around Leroy Brown (David) and his daughter's, Cora (Tamela), attempt to operate a nursing home in Georgia. Over time, however, the focus of the show shifted to the Browns' homelife where several generations of the family lived under one roof.
3. If Loving You Is Wrong
If Loving You Is Wrong suffers from all of the problems people often point out about Tyler Perry's shows. The acting is over the top, the storylines are crazy, the script sometimes feels forced, and the wigs are questionable to say the least. However, despite all of those things, there's something about If Loving You Is Wrong that makes you want to keep watching. If Loving You is Wrong is full of drama and will have you on the edge of your seat. The show is essentially a soap opera and we all know how addicting those can be.
2. House Of Payne
House of Payne was one of Tyler's first TV series, and it was also one of his best. In fact, the show broke records during its first season and it was so well-liked that it returned to TV in 2020 after being canceled in 2012. The show is funny, entertaining, and it has an awesome cast.
1. Young Dylan
Young Dylan is one of Tyler Perry's newest shows, and it's his first time doing a children's series. The show stars Dylan Gilmer, a young boy who dreams of becoming a rapper. Young Dylan is fun, fresh, and funny and it has become a popular part of Nickelodeon's live-action lineup.Season 4 of the series is yet to be announced by Nickelodeon.
Tell us what's wrong with this post? How could we improve it? :)
Let us improve this post!