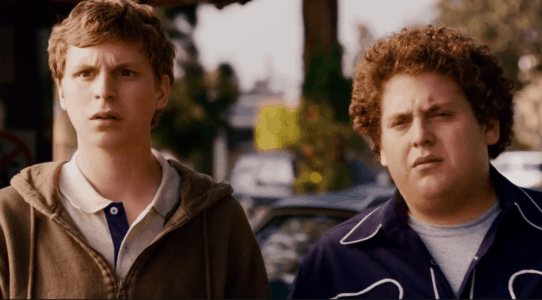 Not to put a bummer on your summer, but school's right around the corner. Whether you're still in school or have been out and working with no summer break for years, there's still something a little nostalgic and sad about the end of summer. But at the same time, there's something a little exciting about the start of a new season. These ten movies will take you right back to the start of those school years. From the poodle skirts of the 1950s to the frosted lipstick of '90s teen comedies to today, here are ten teen movies that will send you straight back to class.
1. Clueless
This 90s teen comedy is an almost perfect adaptation of Jane Austen's "Emma," updated for the time. Alicia Silverstone plays Cher, a somewhat ditzy (but actually really smart) girl whose attempts to set up everyone around her almost always end in chaos. If for no other reason, watch this for the over-the-top fashions at Cher's swanky Beverly Hills high school.
Find Clueless on Netflix, Amazon, or iTunes.
2. Superbad
A goofy teen sex comedy about two boys looking to lose their virginity before they graduate. The movie, by Seth Rogen and Evan Goldberg, stars Jonah Hill, Michael Cera, and Emma Stone.
Find Superbad on Netflix, Amazon, iTunes, and Google Play.
3. The Breakfast Club
For the purposes of this list, we're limiting ourselves to one John Hughes movie, although there are several that fit the category! "The Breakfast Club" is an iconic high school movie, of course, that follows students who have all been stereotyped – the brain, the athlete, the basket case, the princess, and the criminal – while they sit through detention together on a Saturday at school.
Find The Breakfast Club on Amazon and Hulu.
4. Bring It On
High school sports movies should get their own list, but "Bring It On" is a good place to start. The movie stars Kirsten Dunst as the head cheerleader who discovers their former squad captain stole their dance routines from an inner-city team. We also meet Gabrielle Union in this movie, which was her big break.
Find Bring It On on Starz, Amazon, iTunes, YouTube, and Google Play.
5. The Hate U Give
Based on the excellent book by Angie Thomas, this movie follows Starr Carter, a Black teen who lives in a low-income neighborhood but attends a predominantly white private school. When her friend is shot by a police officer, the effects ripple through the neighborhood and Starr has to decide what she believes. This definitely isn't an easy, feel-good movie but it deals with tough subjects and doesn't make any one person out to be completely good or evil…just like life.
Find The Hate U Give on Amazon, iTunes/Apple TV, and YouTube.
6. Grease
When bad-boy Danny Zuko falls for the innocent Sandy, they have to stand up to the peer pressure of all their friends who don't want them getting together. Throw in some 1950s bee-bopping music, muscle cars, and plenty of swirling poodle skirts and milkshakes for a frothy, fun movie everyone can't help singing along to.
Find Grease on iTunes, Google Play, Amazon, YouTube, or AMC on Demand.
7. High School Musical
Speaking of singing along…go ahead. Admit it. This is an awesome guilty pleasure. Sure, it's cheesy and predictable. But if you don't start tapping your foot to "Get Your Head in the Game," who even are you? Troy and Gabriella 4eva.
Find High School Musical on Disney+.
8. Fast Times at Ridgemont High
Before she made "Clueless," Amy Heckerling directed this movie based on Cameron Crowe's reporting after he went undercover at a San Diego high school. Another teen sex comedy, this one introduced us to Sean Penn, Nicolas Cage, Jennifer Jason Leigh, and Judge Reinhold.
Find Fast Times at Ridgemont High on Starz, Amazon, iTunes, Vudu, YouTube, and Google Play.
9. American Graffiti
This movie, which was said to be the inspiration for the sitcom "Happy Days" brought George Lucas and Harrison Ford together way before Han Solo and the Star Wars movies. "American Graffiti" takes place in 1962, all in one night, and follows a group of graduates before they all head off on their own.
Find American Graffiti on Amazon, iTunes, Google Play, and Vudu.
10. Mean Girls
Tina Fey's movie on the queen bees and their followers has staying power. The fashions may change, but those who rule high school and the strange mind games they play to keep it that way are pretty universal across the ages. Looking at them as an anthropologist, like Cady does at the beginning, brings a whole lot of clarity and laughs. And of course, we can thank "Mean Girls" for sayings like "On Wednesdays, we wear pink," and "Stop trying to make fetch happen."
Find Mean Girls on Amazon, iTunes, YouTube, Google Play, and Vudu.