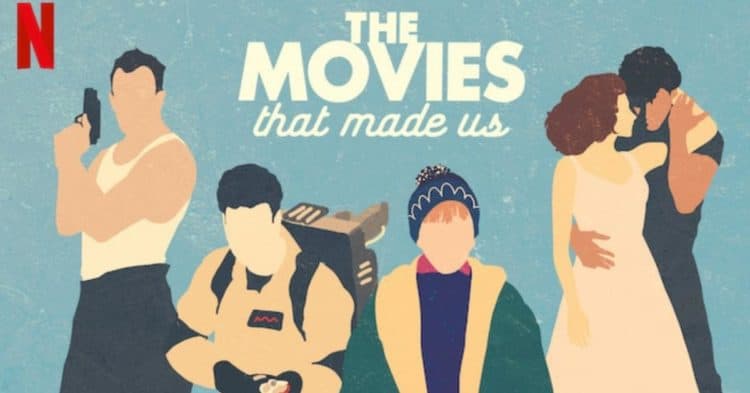 If you love movies – if you love them beyond just watching them, and you want to know more about how they got made, or you want to know about the decisions actors and directors made along the way, or you love hearing about everything that went wrong – we've got good news. There are lots of movies about making movies. We rounded up five movies and series that are all about how the movies we love…or love to hate…got made. Have you seen any of them? Do you have any of your own to recommend?
1. The Movies That Made Us
There are some movies that an entire generation remembers seeing at the same time. In fact, a lot of times we have such fond memories of these movies, we can't wait to share them with our own kids or with the few people we know who never saw them. This is the story behind those movies. You'll learn about how the director of "Back to the Future" managed to shoot a lot of the movie with a completely different star, and the crazy titles that were rejected before it came out. You'll go behind the scenes of "Dirty Dancing," and "Die Hard," and many more movies…and learn how many of them were expected to be complete flops but ended up making that movie magic we love to watch so much. If you finish the series, you'll be just in time to start "The Holiday Movies That Made Us" before it's time to start watching those for the actual holidays.
Where to watch: "The Movies That Made Us" is currently on Netflix.
2. Tales From The Script
Before the movie even gets made, you're not getting anywhere without a script – hopefully a good one! This documentary features almost 50 successful screenwriters discussing the art of a good screenplay, and the trials and tribulations of working in Hollywood.
Where to watch: You can watch "Tales From The Script" on Pluto.
3. The Story of Film: An Odyssey
This British documentary is about the history of film, and as it's 15 hours long, it's best watched in one-hour episodes. From "Birth of the Cinema" to the Golden Age to the independent films of the 90s to ideas for the future, this series covers everything. You'll practically have a film degree by the time you're done.
Where to watch: You can watch "The Story of Film: An Odyssey" on Kanopy.
4. Best Worst Movie
This movie is for anyone who loves terrible movies. "Trolls 2" went from being known (and mercilessly mocked) as the worst movie ever made to being a cult classic, as these things sometimes do. The child star of the movie, Michael Paul Stephenson, decided to lean in to the movie's dubious fame and directed this documentary revisiting the people involved in making it. It's hilarious fun and a must-watch if you love a good trainwreck.
Where to watch: You can watch "Best Worst Movie" on Tubi, iTunes, Amazon, and Vudu.
5. Heart of Darkness: A Filmmaker's Apocalypse
"Apocalypse Now" was famously hit with terrible setbacks. Lead actor Martin Sheen had both a heart attack and a nervous breakdown. Director Francis Ford Coppola was writing the movie as he went and didn't have an ending. The shoot was shut down for a typhoon, Marlon Brando was out of shape and unprepared for his role, and at one point someone tried using actual dead bodies in scenes. This movie about the making of that movie has interviews with many of the stars (except Marlon Brando, who was at that point fighting with Francis Ford Coppola about royalties) and relays the misfortunes and the massive amount of partying that happened when the cameras weren't rolling. Oh, and maybe sometimes when they were rolling – Dennis Hopper apparently asked for "about an ounce of cocaine" in exchange for taking his role.
Are you a film buff? Which other documentaries about making movies would you recommend watching?