Ana Gasteyer has carved an indelible place in the entertainment world. Her name is synonymous with comedic brilliance and compelling character portrayals. Born in Washington, D.C., and raised in a family that nurtured her artistic interests, Gasteyer found her calling early. After completing her education at Northwestern University School of Communication, she embarked on a career in comedy and acting. In the 1990s, Gasteyer made her mark on the legendary show Saturday Night Live.
As her career evolved, she masterfully transitioned between film, television, and theater, impressing audiences with her versatility. Whether it was the big-screen drama Mean Girls or the TV comedy series Suburgatory, Gasteyer consistently delivered memorable performances. Today, she continues to push the boundaries of her craft. The actress explores new characters and stories, her star shining brightly on both the silver screen and the Broadway stage. As we anticipate her future projects, let's revisit the top five roles that have defined her illustrious career.
1. Cady's Mom (Betsy Heron) in "Mean Girls"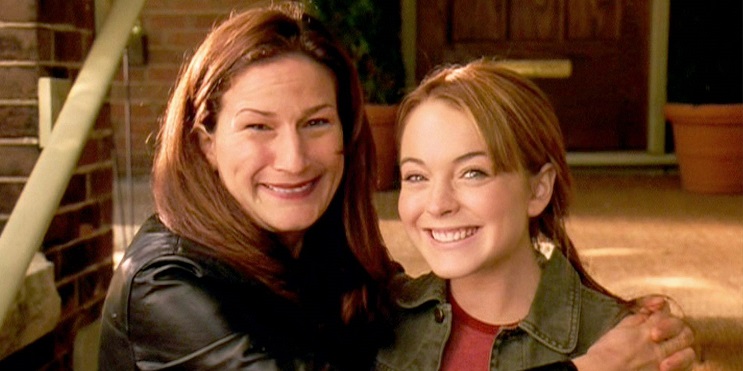 Ana Gasteyer stepped into the role of Betsy Heron, Cady's (played by Lindsay Lohan) Mom, in the cult classic Mean Girls. While Betsy Heron may not have been the film's main focus, Gasteyer infused the character with a charm and relatability that clicked with her viewers. As the level-headed zoologist mother of a teenager navigating the treacherous waters of high school cliques, Gasteyer adeptly portrayed the warmth and concern of a parent in a new environment. Her nuanced performance added another layer to this timeless teen comedy and showcased her versatility.
2. Sheila Shay in "Suburgatory"
The TV series Suburgatory saw Gasteyer stepping into the shoes of Sheila Shay, an overzealous suburban mom. Her performance was a standout in the sitcom. Gasteyer infused Sheila with a perfect blend of neurotic energy and genuine caring that was both funny and touching. Spanning over three seasons, Gasteyer's endearing portrayal turned Sheila Shay into a fan favorite in the show. The role earned her praise from critics and viewers alike for her impeccable comedic timing and deft character work.
3. Principal McGee in "Grease Live!"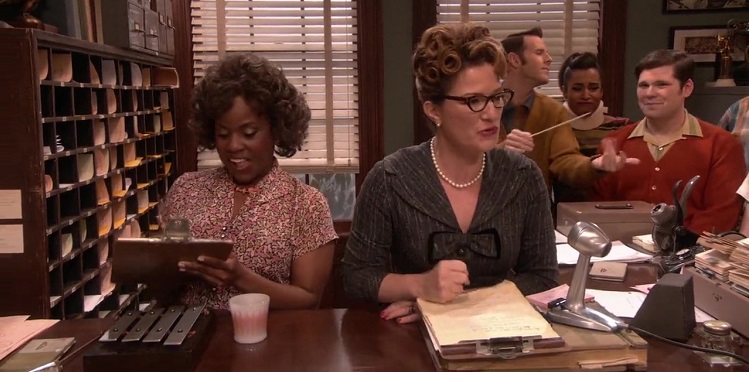 In Grease Live!, Gasteyer took on the role of Principal McGee, the stern yet caring high school principal. Bringing a live musical to life is no easy feat, but Gasteyer rose to the challenge, delivering a performance that was both commanding and comical. Her interpretation of Principal McGee struck the perfect balance between the character's strict nature and underlying warmth, adding a delightful depth to the live performance. This dynamic portrayal served as further proof of Gasteyer's ability to adapt to diverse roles and settings.
4. Catherine in "Wine Country"
Ana Gasteyer brought to life the character of Catherine in Wine Country, a Netflix original movie directed by her former SNL co-star, Amy Poehler. As a successful pizza entrepreneur who struggles to disconnect from her work during a weekend getaway with friends, Catherine allowed Gastyer to flex her comedic muscles. Her portrayal was both hilarious and poignant, as she encapsulated the struggles of maintaining friendships amid the pressures of work and adulthood. Gasteyer's spot-on delivery and nuanced performance elevated Catherine from a mere caricature to a relatable figure, once again proving her mastery of the comedic genre.
5. Martha Stewart on "Saturday Night Live"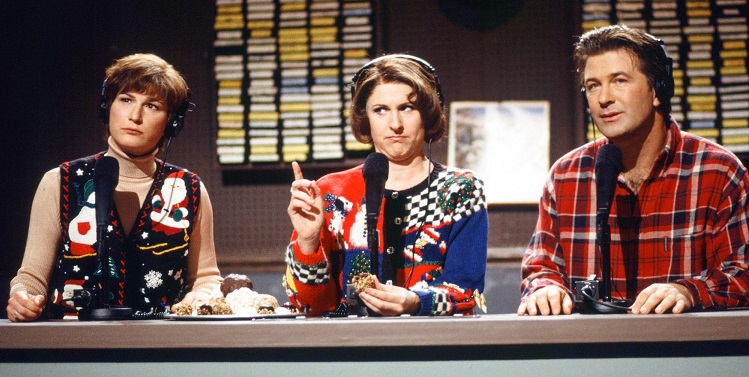 One of Gasteyer's most iconic roles was impersonating the lifestyle guru Martha Stewart on Saturday Night Live. Week after week, Gasteyer's eerily accurate and hilariously exaggerated portrayal of Stewart kept audiences laughing. Her deadpan delivery, combined with her knack for capturing Stewart's meticulous demeanor, turned her impression into a highlight of the show. Beyond Martha Stewart, Gasteyer's stint on SNL is peppered with a plethora of unforgettable characters.
Gasteyer's tenure at SNL will always be synonymous with her insightful, hilariously detailed impersonations. Her mimicry and comedic exaggeration were spot-on with every character. However, it was in the role of Martha Stewart role that Ana Gasteyer demonstrated her talent for observational humor and character work, cementing her place in the annals of SNL history.