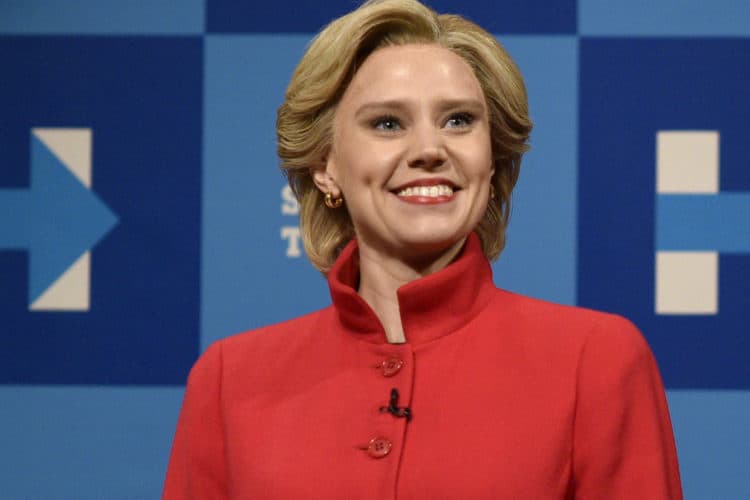 Saturday Night Live, which first aired in 1975, is the longest running variety show in the United States. The show has brought countless comedians and actors into the spotlight and started careers that went onto perform in many great films and shows. Until the '90's the show was mostly dominated by men, which reflected the entertainment industry throughout the decades, but this has drastically changed as of recent years. Gilda Radner has been the incredibly talented blueprint for SNL characters of both sexes, with a malleable face and a wide range of characters. The original cast member from the '70's created unforgettable characters like Roseanne Roseannadonna and went on to have a successful career in films like The Woman in Red and Movers & Shakers. The women of SNL play their parts so well, that even roles typically cut-out for men are up for grabs. Current cast member Chloe Fineman had the chance to show off her impression of Timothée Chalamet during the quarantine episodes of SNL, where Fineman portrays Chalamet teaching a "Masterclass" about fashion to which he talks about the several ways to wear a navy-blue hooded sweatshirt. Another character who could not be played by any other cast member is Justin Bieber played by Kate McKinnon. McKinnon dressed as a tattooed Bieber in white Calvin Klein underwear and a tank top to play Bieber as a spoof of his Calvin Klein underwear ads. The sketch is funny simply because America saw Bieber grow up from boyhood to adulthood and it is strange to think he is an underwear model, but the part that is truly remarkable is McKinnon's impression of the young Canadian pop star. Currently still on the roster at SNL are a number of extremely talented cast members like Aidy Bryant, Cecily Strong, Heidi Gardner, Melissa Villaseñor, Sasheer Zamata and of course Kate McKinnon.
Kate McKinnon
McKinnon has carved out a role as someone willing to go the extra mile with guest stars, often making the laughably uncomfortable in the sketch "Close Encounters." In an episode guest starring Ryan Gosling, McKinnon's character at one stands up Gosling and continuously pokes Gosling's behind with her nose, demonstrating what the aliens has done to her. Luckily, the laughing Gosling was facing upstage away from the audience and cameras. McKinnon shows off an impeccable sense of timing and limitations with her fellow actors, whether she is playing German Chancellor Angela Merkel or ex-NYC mayor Rudy Giuliani.
Tina Fey
Tina Fey joined the cast of SNL in early 2000, she became the first female head writer of the show and began performing in the show later that year as host of "Weekend Update" alongside her colleagues Jimmy Fallon and Amy Poehler. Though mostly known for her brilliant sketch and joke writing, Fey also solidified her role as a cast member with some of her roles, specifically during the 2008 presidential election as Sarah Palin. Honing in on an Alaskan accent that resembled Palin's Minnesota-type tone, Fey immortalized some of Palin's phrase, "I can see Russia from my house", on the SNL debate stage. During her years on SNL in 2004, Fey created the film Mean Girls. The film was a huge success, topping the box office with over $130 million and still stands today as a solid example of great comedic writing and execution. Fey moved on from SNL in 2006 and launched the sitcom 30 Rock, of which she starred, alongside Alec Baldwin and her SNL colleague Tracy Morgan. 30 Rock ran for seven successful seasons, garnering the support of fans and critics alike, winning 16 primetime Emmy Awards and still incredibly popular on streaming platforms today.
Kristin Wiig
Kristin Wiig joined the cast of SNL in 2005 and throughout her time there developed such a deep well of characters that it is surprising to look back at the ones that we may have missed. Most notably Wiig's portrayal of characters like the overenthusiastic Target Lady, the young high school murderous psychopath Gilly, and the always-right Penelope. Wiig is also known for her strange but terribly funny characters like Dooneese– the youngest of a four-sister quartet featured on the Lawrence Welk Show sketch. Donned with two prosthetic baby hands, an ever-receding hairline, and jumbled teeth, the hilarious, but sometimes just creepy impromptu lines of song that Wiig delivered on stage are worth revisiting. After SNL, Wiig went on to star in Bridesmaids, a comedy about just that– a group of bridesmaids competing for the attention of their best friend. Wii plays a more relatable character that the over-the-top characters one can expect from SNL.
Maya Rudolph
Some actors play certain characters and people so well that no one else in the future really would do the portrayal of the character justice by attempting it. Maya Rudolph's portrayal of then First Lady Michelle Obama and current Vice President Kamala Harris are characters that she has locked down for anytime they are written into the sketches. Rudolph became the first person in 20 years to win a Best Comedy Guest Actress Emmy Award for her return work as Vice President Harris. Maya Rudolph is also known for her film and television roles since leaving her post at SNL in 2007. Rudolph alongside Kristin Wiig, starred in Bridesmaids, but more recently Rudolph was featured in the acclaimed indie film Licorice Pizza. Among many other projects, Rudolph has stayed busy with voice acting in shows like Big Hero 6: The Series, Big Mouth, and Bless the Harts.
It is difficult to say that certain cast members of Saturday Night Live are better than others, as they are all very talented in varying ways. However, nearly all the female cast members in recent history on the cast of SNL just have a way of stealing the show every time they cross onto the stage or feature in a sketch. There is a true vulnerability in making sense of and taking pride in playing parts that are so ridiculous with a straight face and dedication to the craft of comedy. The show is live, hence the name, and with that comes the pressure to keep it all together once the lights go on, and the women of SNL create an assurance for the viewers when they are on stage– an assurance that they are not laughing at what they are doing (most of the time), and that the lines they are delivering and the characters they are portraying will bring you to focus on what can be funny instead of what is trying to be funny. Saturday Night Live continues to grow back into the popularity it once had with its revolving door of cast members and characters, and it is important to note that the show has not been tilted towards a mostly male cast throughout its legacy as has been, and still very much so is the case with Hollywood.