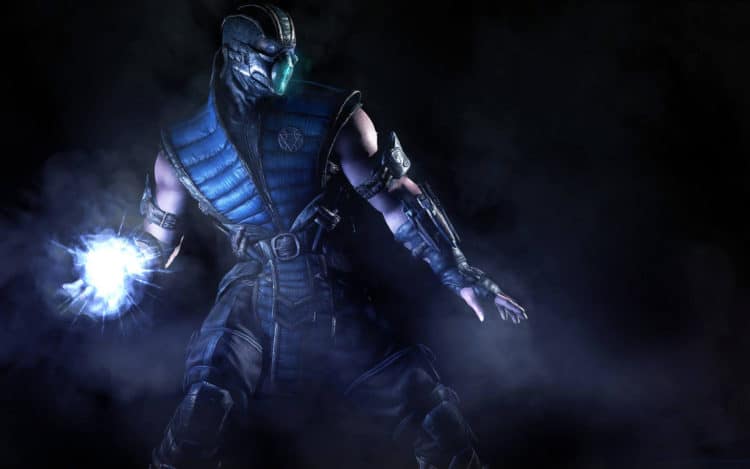 After nearly two decades, fans of the Mortal Kombat lore were finally graced with a reboot featuring favorites Sub-Zero, Scorpion, Kano, Melina, Raiden, and Shang Tsung. However, the protagonist of the film wasn't an MK original, as the writers opted to introduce a new fighter into the mix, Cole Young, who happens to be the son of Scorpion. While the 2021 reboot wasn't the critical darling that it could've been, the film still received high marks from long-time fans. However, most people who are knowledgeable about the Mortal Kombat franchise agree that Cole Young was a bland and generic choice as the lead. Since 1992, nearly 80 characters have been created by Netherrealm Studios. Some have become the face of the franchise (Sub Zero, Scorpion, Raiden) and others are known as jokes (Hsu Hao, Meat, Mokap). From such a wide roster to choose from, it was actually shocking that none of the original Mortal Kombat characters weren't given a chance to be the face of the reboot. The future of the live-action Mortal Kombat movies is currently up in the air; however, here's five characters who deserve their own solo movie.
Sub-Zero
It's actually amazing that Sub-Zero hasn't been given his own solo live-action movie yet. Easily, the best moments in the 2021 reboot was Joe Taslim's Sub-Zero; That first 7 minutes with Sub-Zero and Scorpion is what the movie should've been. The writers could've focused on the compelling feud between Lin Kuei and Shirai Ryu. There's a reason that Sub-Zero is one of the main faces of the franchise as his backstory is extremely intriguing. There are many directions to go for a Sub-Zero movie as it doesn't have to necessarily have to follow his legendary rivalry with Scorpion. There's the chance to follow Kaui Liang's journey growing up as a Shirai Ryu member. Or his time as a grandmaster of the Lin Kuei. Either way, there's a detailed history that demands to be told, and getting a deeper inside view of Sub-Zero's backstory can easily film a two-hour runtime.
Scorpion
Like Sub-Zero, a deeper exploration of Hanzo Hasashi could easily fill a two-hour runtime. Easily one of the more compelling characters in Mortal Kombat, there's a certain coolness to Hanzo Hasashi that makes him a great presence onscreen. The solo film could center around his dedication to the Shirai Ryu. Or as mentioned above, his rivalry with Sub-Zero and the Lin Kuei. We could follow Hasashi in the depths of hell before he's officially reborn as Scorpion. I know that the animated films have explored the Scorpion/Sub-Zero feud countless times; however, the live-action films have a better chance of targeting casual audiences who aren't familiar with the Mortal Kombat universe.
Kano
Let's be honest here, Kano's fatalities in the Mortal Kombat games tend to suck. However, there's no denying that this guy is a joy to watch whenever he's on-screen. In both adaptions of the live-action MK movies, Kano has been the stand-out due to his sheer charm and magnetic personality. Granted, The Black Dragon leader is a prick, but he's an entertaining one to follow. The opportunistic mercenary's story could also go in different directions. Kano has always been the antagonist of Mortal Kombat, so he hasn't been spotlighted in the way that Sub-Zero and Scorpion have; however, following the snarky prick's rise to Black Dragon stats can introduce a different side of the MK universe we don't see all too much. We could actually follow the futuristic world that Kano rules from his character ending story in Mortal Kombat 11. Either way, it would be a fun ride to follow the journey of The MK regular.
Mileena
Ed Boon and Netherealm did something very interesting with Mileena's character in Mortal Kombat 11. In her character ending, Mileena's character was actually humanized by showcasing that she wanted to be loved by her sister Kitana. The flesh-eating monster is a genetic experiment that's opposite of Kitana, cold, ruthless, and blood-thirsty, but this new wrinkle to Mileena's character can be a very interesting perspective to follow.
Noob Saibot
The original Sub-Zero has arguably one of the more intriguing (or cooler) designs in the film. An elite assassin for the Lin Kuei, the cold-hearted killer has mainly been an antagonist of the MK franchise, thus his backstory hasn't been explored that much outside of the video games. What's most interesting about Noob Saibot is his death and how he was resurrected as such a dark soul. Saibot's powers are unique and his code of honor contrasts with Sub-Zero and the Lin Kuei, thus opening the opportunity to get a different perspective of one of the original members.
Tell us what's wrong with this post? How could we improve it? :)
Let us improve this post!