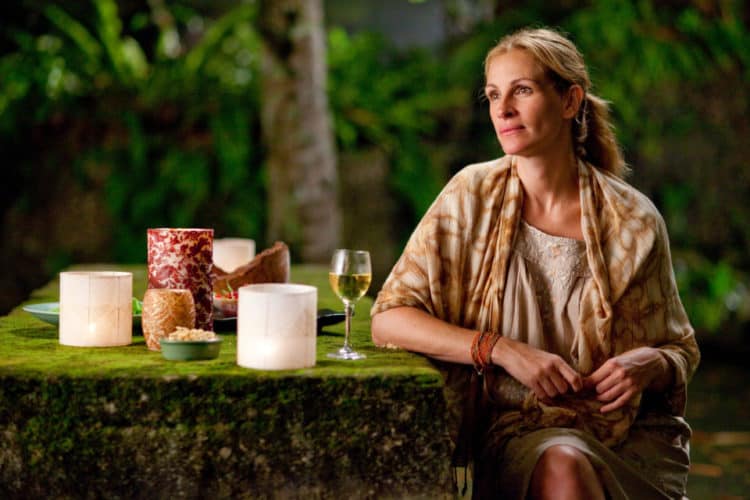 If you've ever wanted to visit Italy and see the sights, then these five movies will inspire you to take that leap. Italy is a beautiful country with tons of culture and history. The food is exquisite and the people are warm and inviting. Italy also has a rich history full of amazing landmarks such as Pompeii, Venice, Florence, and Rome. These movies will give you an inside look at what it would be like to live in this beautiful place. So if you've been considering visiting Italy for a while now, watch these movies before making your decision.
Roman Holiday
Roman Holiday tells the story of Princess Ann (played by Audrey Hepburn) who escapes to Rome with her royal wardrobe assistant (played by Gregory Peck) for some time off outside the palace walls. She then meets Joe Bradley (played by William Holden), an American journalist who has come to Rome seeking out stories for his newspaper column. It won't be long before they fall in love, but how long can this stand before there is trouble within their relationship? A film classic, Roman Holiday is what made Audrey Hepburn a true-blue Hollywood superstar, becoming one of the first real A-listers of Tinseltown. A review from Variety wrote: "This William Wyler romantic comedy-drama [from a story by Dalton Trumbo] is the Graustarkian fable in modern dress, plus the Cinderella theme in reverse. He times the chuckles with a never-flagging pace, puts heart into the laughs, endows the footage with some boff bits of business and points up some tender, poignant scenes in using the smart script and the cast to the utmost advantage."
Under the Tuscan Sun
This movie is based on the bestselling book of the same title. The movie follows Frances Mayes, an American writer who buys a villa in Tuscany after her divorce. She moves to Italy and has to navigate through the language barriers, cultural differences, and romantic entanglements that arise. It's a warm and intimate movie that will make you feel like you're actually there. Roger Ebert, while directly expressing his disappointment in the film, confesses to the allure of Under the Tuscan Sun, which is its ability to allow its viewers to escape. He also praised the performance of Diane Lane, who starred in the movie. Ebert wrote: "What redeems the film is its successful escapism, and Lane's performance. They are closely linked. Consider first Diane Lane. Some people are fortunate to have faces that can be decoded as a sign of good character. This has nothing to do with "beauty" and more to do with ineffables like smiles and eyes."
Eat, Pray, Love
Eat, Pray, Love is a movie based on the book by the same name. The story follows Liz Gilbert and her travels to Italy, India, and Indonesia. The movie also stars Julia Roberts in the lead role. While the movie is primarily about relationships, it does show Italy in a beautiful light. You can get an idea of what life would be like if you decided to move there. And even if you don't get your happy ending, at least you get to see some really cool sights. Dream of Italy wrote documentation of Julia Roberts' trip to Italy, which covered Rome and Naples, in their post on Eat, Pray, Love. They wrote: "During her working Roman holiday, Roberts did not limit herself to one beautiful set of accommodations, but instead she and her family took up temporary residence in two different and highly acclaimed hotels: the De Russie and the Hassler. The movie's location scouts, who were on the scene months before Roberts, on the other hand, stayed in cozy apartment in central Rome. Il Terrazzo is 10 minutes from either Piazza Navona, Trastevere or the Vatican. The apartment sleeps six and rents for 1,900 euros per week."
To Rome With Love
To Rome with Love is Woody Allen's sequel to his previous film, Rome. The film depicts the romantic adventures of four couples during their trips to Rome. The film stars actors Jesse Eisenberg, Alec Baldwin, Ellen Page, Penelope Cruz, Judy Davis, Roberto Benigni and Greta Gerwig. It also includes a cameo by the Italian actress Monica Bellucci. Directed by Allen himself, To Rome With Love was filmed entirely in various Roman locations including the Palazzo Farnese and other areas near Piazza Navona. The movie received mixed reviews but is redeemed by its heavy depiction of Italian sceneries. In Ebert's review of the movie, he wrote: "To Rome With Love" isn't great Woody Allen. Here is a man who has made a feature every year since 1969, give or take a few, and if they cannot all be great Woody, it's churlish to complain if they're only good Woody. His previous film, "Midnight in Paris," was magical. A few critics have said unkind things about his age, which strikes me as bad manners. So he's 76. Good for him. Is his timing still skilled? Is he still funny? Aren't we happy to have another picture?"
Letters to Juliet
The world's most beloved, modern love story is reinvented in this adaptation of the international bestseller. The film follows a young woman as she sets out to find her fiancé and explore the world, but her trip takes an unlikely turn when she finds herself traveling solo and falls for a local man. Amanda Seyfried stars as Sophie, an American tourist who leaves her fiancé behind to go on a journey of self-discovery through Italy. Co-starring alongside Amanda Seyfried are Vanessa Redgrave and Franco Nero. The movie is based on the novel by Cecelia Ahern. The movie features the majesty of the Italian landscape in all its glory. Letters to Juliet specifically features an Italian city, Verona. Traveling Mom writes on their website that if you loved the romantic movie, you'll also love the place where the movie was shot. "I watched this movie while planning a solo trip to Italy, and immediately made plans to include Verona in my itinerary! Because I hadn't heard much else about this city, I was unsure at first if it offered enough to justify the trip. Verona did not disappoint. My only mistake was booking a mere two nights with my train arriving late the first day and departing early the final day, leaving me with just one full day to enjoy all this town has to offer!"
Tell us what's wrong with this post? How could we improve it? :)
Let us improve this post!