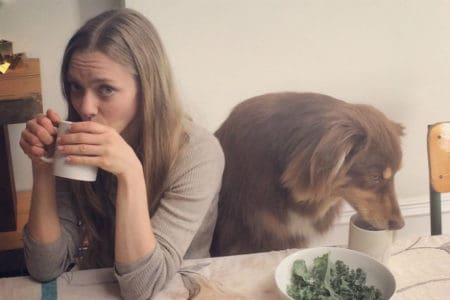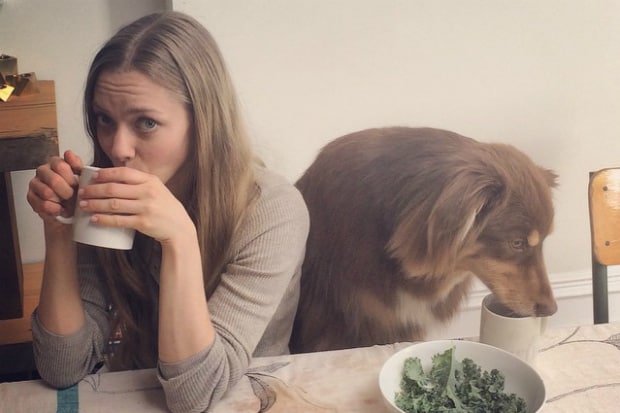 People all around the world really love Amanda Seyfried. She is not only an actress with amazing acting skills but also an interesting person. We have prepared some facts you probably didn't know about this popular actress.
Extraordinary Hobbies
Amanda Seyfried can not only sing, dance, and act but also knit up stylish hats and baby booties. And she rarely uses a small knitting machine for her masterpieces. She knits even when she walks her dog. She considers knitting as her therapy. The actress says that she is a kind of obsessive-compulsive person who feels compelled to multi-task daily.
Angel-faced Amanda also collects taxidermy. Now, she has a huge taxidermy collection including numerous butterflies, an owl, a moose, a fox, a goat, and even a baby horse and a hybrid deer. Amanda believes that animals are easier to look after when they're dead. Her taxidermy collection is "a real piece of art" for her.
Amanda's Career
At first, the future film star Amanda Seyfried wanted to gain fame with her beauty. The 11-year-old blonde started modeling in 1996 and appeared in print ads for clothing companies and on three covers of Sweet Valley High books. She stopped model career at the age of 17. Amanda signed her first acting contract at the age of 15. In 2000-2001, she played Lucy Montgomery on the soap opera As the World Turns. Next, she appeared as Joni Stafford in 2002-2003 on one more soap opera, All My Children. But the real success came after the role of Karen Smith in Mean Girls in 2003. The movie was a real box office success that earned over $129 million. Amanda became even more popular after starring on musical film Mamma Mia!
Seyfried also appeared in such prominent movies as Jennifer's Body, Dear John ( one of the official soundtracks of the film is a song called "Little House" that is written and recorded by Amanda), Chloe, Letters to Juliet, and more. After starring in these films, Seyfried was listed as one of "The 17 Stars To Watch" by Forbes in 2010. We also know Seyfried by leading roles in such popular movies as In Time, Gone, Les Misérables, A Million Ways to Die in the West, Ted 2 and more.
Awards & Achievements
Amanda received the Locarno International Film Festival Award for Best Actress in the film

Nine Lives

in 2005.

In the same year, she won the MTV Movie Award for Best On-Scream Team with

Mean Girls

stuff

.

In 2010, she won the ShoWest Breakthrough Female Star of the Year award. Shortly after, she won the MTV Movie Awards for Best Scared-As-Shitt Performance for her role of Anita "Needy" Lesnicki in

Jennifer's Body

.

The team of

Les Misérables

including Amanda has won the National Board of Review of Motion Pictures and Satellite Awards for "Best Ensemble".
Beauty Secrets of Amanda Seyfried
Unbelievable, but the main secret of Amanda's incredibly beautiful hair is that she wash it only once or twice a week. Moreover, she tries not to expose her hair to heat. She even doesn't have a hair dryer at home and uses a flat iron once in six months. We often see Amanda with a bright makeup, stepping out on the red carpet, however, she doesn't use too many beauty products on a daily basis. The must-have things in her cosmetics bag are mascara, red lipstick, and concealer. Before applying mascara, Amanda usually curls her eyelashes a bit.
Although the Mean Girls starlet looks perfect, she says that she doesn't like her eyebrows at all. She always tries to make them more dense and thick visually, using pencils along with shadows. As for the sexy body of Amanda, the film star exercises on an elliptical in the backyard of her house for 45 minutes every day. Amanda doesn't stick to strict diets but tries to eat healthily. However, she can't stop eating sweets.
Personal Life
Amanda dated her co-star Dominic Cooper from 2008 to 2010, and an actor, Justin Long, from 2013 to 2015. She began her relationship with Thomas Sadoski at the beginning of 2016. The couple got married in March 2017. At that time, Amanda was already pregnant. On March 24, she gave birth to a daughter, Nina Rain Sadoski.
She was a Fangirl
In an interview on late-night TV, Amanda Seyfreid admitted to having been obsessed with NSYNC when she was younger. Like many young girls who were growing up in the mid-1990s the allure of the boy-band with their smooth melodic voices and polished good looks was just too much for her. The actress didn't mention whether she was the sort of fan who had her walls plastered with their posters, but it's an endearing thought that makes the witty actress all the more relatable.
Mental Health
Parents Magazine did a piece on Seyfried that was also very humanizing and relatable. Amanda has opened up in the past, notably on Dr. Berlin's Informed Pregnancy Podcast, about some of her personal challenges. In addition to her struggles with OCD, she suffered from some fairly severe anxiety issues while she was pregnant. The actress has taken Lexapro for some time to help her cope with her brain chemistry and says it helps. She shared her fears about postpartum depression but was fortunate enough to never have to deal with that particular problem and says she feels parenting has actually helped her mental state.
Heat-Related Complications
On the set of a movie, during a particularly hot summer, Amanda Seyfried fainted. She says it was one of the scariest experiences she's had but it came with a silver lining. When the actress came-to she found herself the subject of some incredible attention. With Russel Crow at her feet and Hugh Jackman giving her a shoulder rub, it certainly wasn't all bad. She even joked that it was an experience she could probably handle having twice in a lifetime. Not many women can claim that sort of attention from two such handsome stars, and her ability to see the positive was surely aided by the view.
Tying the Knot
Amanda and her husband Thomas Sadoski did not have a typical Hollywood wedding. They opted to forgo the pomp and circumstance, and in fact, they didn't have a formal ceremony. No guests, or endless debates about floral arrangements and who can be seated beside whom. They instead eloped and said their vows in the presence of her dog. It turned out to be a wise choice. The couple has a strong relationship and seem to enjoy their family life with daughter Nina.
Surprising Ink
After bonding with her co-stars on Mama Mia, the trio of young actresses became very good friends. They actually maintained the connection that gave them such charisma on the film set and have remained in contact, spending time together and deepening the friendship. Amanda Seyfried, Ashley Lilley, and Rachel McDowall share more than outings and good conversation, the three got inked together. The matching tattoos on their feet read "Minge," which they use as a term of endearment. As cute as this sounds, it's actually a quite dirty word in Britan that refers to a unique portion of the female anatomy. If you follow her on social media, you'll also note that her Twitter handle is @mingey. This is almost certainly a nod to her friendship and her surprisingly dirty tattoo.
Here are some of the better movies from her career:
The world of drug dealers and the problems that such a profession seems to come with is detailed quite well in this movie but if it has a following at all it's a cult following at best. It's more interesting than it was given credit for however since the plot is simple enough to follow but messed-up enough to think that anyone trying to get away with a kidnapping that turns into a fun time for the person being kidnapped is kind of lax on what it means to hold a person for ransom. The long and short of it is that once Johnny and his group kidnap the brother of a dealer that owes him money they lose all track of what they should do and eventually come to the only conclusion that makes sense to them.
Oh the days of high school. It seems as though in every movie when you tally up who's the worst person in the school that guys usually come off as more brutish and less intelligent and the young women come off as catty and just mean-spirited. That's a narrow version of the movie and of high school hierarchy in the movies, but it seems pretty close when describing this movie to be honest. Regina is by far the best and worst example of a popular girl in high school and puts people through the kind of misery that proves that not only is she just a wicked person, but she has a lot of self-loathing as well.
3. Mamma Mia!
It's hard to think anything positive about a woman that, after having been with three men, at different times it needs to be said, has no idea just which one of them is her daughter's father. But all in all this is a fun and quirky film about what it really takes to make and maintain a family and how it doesn't always matter who helped to create a life, so long as people are willing to step forward and take care of the person that came from their contribution. You can imagine however how confusing it might have been for Sophie to realize that she had three potential fathers and no clear answer as to who was the one.
2. In Time
In a very strange future no one ages past a certain point in their lives, but they're kept alive by relying on time that is transferred through skin contact and is allotted for however much work they perform in a given day. People do anything to purchase more time, as time is, in this world, the currency that runs the place. When a single person is gifted an inordinate amount of time and then mistakenly thought to have killed the man that gifted it to him the status quo is immediately upset and law enforcement begins to hunt for him, as time is not something to be squandered or stolen in this strange but intriguing future.
1. Dear John
Love is an enduring thing, no matter how far apart two people tend to be at any given time. When John and Savannah meet it seems destined to be, and even despite being deployed more than once in their relationship she decides to stick with him. But eventually when one deployment lasts weeks, then months, then years, she has to let him go in order to go on with her life. When he returns they attempt to start things up again despite the fact that she is married and her husband is battling lymphoma. When her husband dies he gets a letter from her, and by the end of the film they reconnect once again.
Amanda has definitely reached the status of a seasoned, veteran actor at this point in her life.