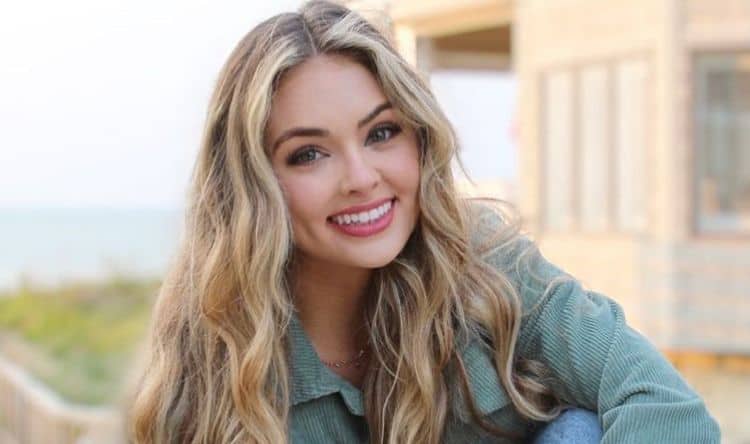 Every season of The Bachelor seems to include at least one beauty queen, and this season it's Susie Evans. Even her name makes her sound like a beauty queen out to save the world and do good things. The truth of the matter is, she probably is doing just that. From what little we know about her since the show began, she does seem like the type who is out to do good and be a good person. She's one of 31 women looking to win the heart of bachelor Clayton Echard, and we think she might stand a chance. She's a standout, and we thought we'd get to know more about her.
1. She's Older
She is not older in a traditional sense. She's 28, so she's actually quite young. However, she is older in a Bachelor contestant sense. She's among the oldest of the woman, though there are women in their 30s as old as 33, but she is not 23, either. There are some who are, so she falls into the older range. She is the same age as the bachelor, though, so that might make some difference.
2. She's From Virginia
She's a Virginia girl, and we think she might have been born and raised there. She seems to be someone who has lived there a long time considering she was competing in beauty pageants in the state as far back as 2011.
3. She's a Beauty Queen
Speaking of beauty pageants, she's a queen. She was Miss Virginia Teen USA back in 2011. She won the pageant and became friendly with some other women in the same circles as herself, including one woman who knows a thing or two about the Bachelor and the Bachelorette – Caelynn Miller-Keyes. She also won Miss Virginia in 2020.
4. She is a Photographer
When she's not busy with her pageants and now her reality show life, she's a photographer. She specializes in wedding photography, which means we imagine she has some serious goals and dreams involved in making her own wedding happen. She probably has so much inspiration from attending so many weddings for her job.
5. She Has a Big Goal for Herself
She's happy with photography, but it's not what she is doing with the rest of her life. Well, she might, but she also wants to be a documentary filmmaker. She's excited about the prospect of one day being able to do all the things she wants to do, and she has set some large goals for herself to accomplish in the meantime.
6. She Knows Time is Most Valuable
The one thing that is most important to her in terms of what she's looking for in a man is time. She wants one who knows and understands that time is not infinite, and you only get so many hours in a day and days in a year. Her ideal future husband is one who will appreciate her time and make it a priority to spend quality time with her.
7. She's Looking for Someone She Can Trust
Trust is the key to any good relationship. If you cannot trust your partner, what can you do? She is someone who wants to find a man she can trust with her entire heart, and Susie is clear on the fact that this is non-negotiable.
8. She's Adventurous
She loves to do fun things and make bold decisions. She's the kind of girl who makes it very clear she'd pack her back and move to Japan to follow her dreams, and she wants a man who is going to do the same thing with her. She wants someone who can find adventure in the everyday aspects of life, and she might just find that.
9. She is Not into Haunted Houses
Don't ask her to spend Halloween visiting haunted houses with you, because she is not doing it. She is not into haunted houses, and that is all right. It's a taste, and it's one that you're either born with or you are not. If you are not born with it, you won't want to go.
10. SPOILER ALERT
Word on the street is that she definitely makes it to hometown dates, and that she makes it one step closer to winning by then being picked to go to the Fantasy Suite with the Bachelor. While we don't know for certain who the final two are, we can say that we know she makes it to the final three and that it has been rumored she will not make it to the final two.
Tell us what's wrong with this post? How could we improve it? :)
Let us improve this post!