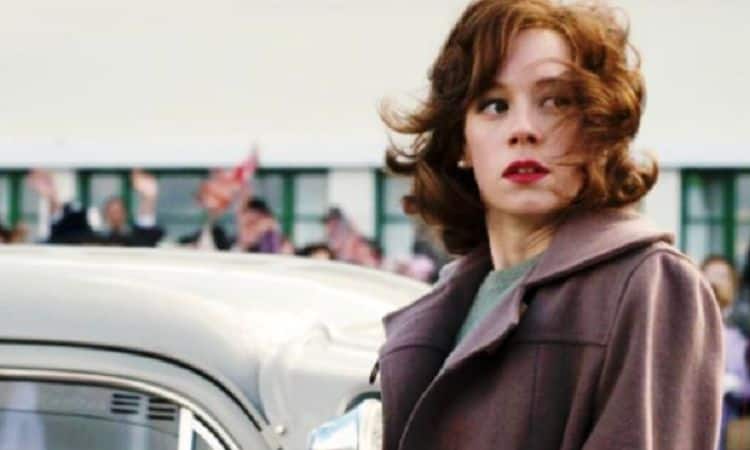 Chloe Pirrie has been acting professionally for more than a decade. During that time, she has had to deal with lots of twists and turns and there have been countless situations that didn't go her way. Even though there were lots of times when she probably wanted to give up, she always found the strength to keep pushing forward and she's very thankful that she did. Over the last few years, Chloe's career has found a level of stability that she once seemed impossible, and her resume is growing a little more each year. Keep reading to learn 10 things you didn't know about Chloe Pirrie.
1. She Is Originally From Scotland
Chloe has spent much of her career in the British acting scene, so there are many people who may be under the impression that she is British. In reality, however, she was born and raised in Scotland. She didn't move to London until she was a teenager.
2. Acting Has Helped Her Manager Her Anxiety
Dealing with anxiety and being an actor might sound overwhelming, but acting has actually helped Chloe's anxious feelings. In an interview with You, Chloe said, "'It's a funny thing – as I was introverted and anxiety-prone – but acting has always made me feel strangely calm. Speaking as myself is – and always will be – terrifying for me. To be honest, I even find this interview hard. But when you act, you get to be someone else. It's a way of escaping yourself."
3. She Is a Formally Trained Actress
Like many other actors, Chloe decided that receiving a formal acting education was an important stop on her path to success – and it looks like she was right. Chloe studied acting at the Guildhall School of Music and Drama which has a long history of producing very talented actors. Some of the school's most notable alumni include Orlando Bloom and Michaela Coel.
4. She Loves Animals
Finding out that someone is an animal lover is always a heartwarming feeling. With that said, get ready for your heart to melt. Chloe is the type of person who loves all kinds of animals and she often shares photos of them on her Instagram profile
5. She Worked As A Waitress For Several Years
From an outsider's perspective, it's easy to assume that an actor has "made it" once they land a big role. In reality, however, work in the entertainment industry is very inconsistent and many actors have to work additional jobs in order to make ends meet. For many years, Chloe was one of those actors. Early in her career, she also worked as a waitress in between gigs.
6. She Doesn't Plan On Working Behind the Scenes
Many actors have dreams of eventually stepping behind the camera and directing, but that's not something Chloe really wants to do. During an interview with Wylde Magazine, Chloe shared that while she thinks directing is interesting, she prefers to act.
7. She Spends A Lot Of Time Outdoors
When Chloe isn't busy working, you can usually catch her outside enjoying the beauty of nature. She loves going for walks and exploring her surroundings and she also enjoys riding horses. In many ways, the outdoors has become the perfect place for Chloe to relax and clear her head.
8. She Enjoys Taking Pictures
When Chloe is on her outdoor adventures, taking pictures is something she really loves to do. She has a knack for knowing exactly when to capture a beautiful moment and she loves sharing her photos with her followers on Instagram.
9. She Would Love To Do Some Sci-Fri Projects
Chloe doesn't want to be the kind of actress who spends her entire career playing the same kind of character or working on the same kinds of projects. Instead, she looks forward to the possibility to branch out and try other things. One of those things she'd like to try is a role in a science fiction movie or show. She told Wylde Magazine, "I think the child in me would love to do something exciting. Some Alien or Blade Runner or any Ridley Scott-type thing; that kind of character-led stuff; the more imaginative franchises. Things that have something to say."
10. She Doesn't Take Any Of Her Success For Granted
Chloe has worked very hard to get where she is today, and she knows that success isn't an easy thing to achieve. For that reason, she is incredibly thankful for everything she's accomplished, and she's always mindful of the fact that everything could come to a screeching halt.
Tell us what's wrong with this post? How could we improve it? :)
Let us improve this post!