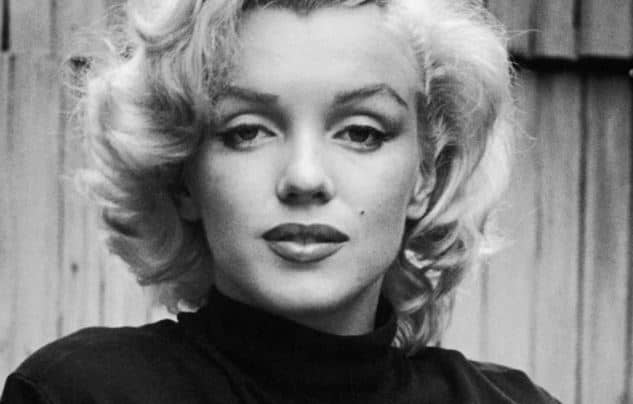 Back when the life expectancy was a lot shorter, people generally got married young, very young. If a woman reached the age of 18 without being married, she was considered an old maid! Can you imagine? In most cases, women were mothers of large families by the age of 18. My, how times have changed! Nowadays, it's rare for teenagers to get married. In fact, now the average age for getting married is 27 for women and 29 for men. Even though we are also living decades longer now, some people still end up getting married young for a variety of reasons. Unfortunately, most also find out it was mistake, also for a variety of reasons, one of which is that they were just too young to begin with. Unless it's someone you know or someone someone-you-know knows, you usually don't hear about teen marriages. That is, except when they're celebrities; then, it's all over the news. Over the years, some celebrities have been thrown into the public eye because of being outrageously young when getting married. Those who actually stayed married, of which there are very few, proved the possibility of finding love at such a young age. For most of us, though, it won't happen until much later. Maybe reading about these 20 celebrities who married as teenagers will convince you that it's not usually such a good idea to marry so young!
1. Loretta Lynn
One of country music's legends, Loretta Lynn, was also one of the youngest celebrities to marry. Lynn, who was born Loretta Webb on April 14, 1932 in Butcher Hollow, Van Leon, Kentucky and was the second oldest of eight children born to Clary and Ted Webb. She was named after film star Loretta Young. An American country music singer and songwriter, Lynn earned multiple gold albums in her career which has spanned almost sixty years. She was also famous for being a coal miner's daughter, starring in a biographical movie of the same name about her life. She was just fifteen, she married Oliver "Doolittle" Lynn on January 10, 1948 having just met the month before. By the age of nineteen, Lynn was mother to four children. The couple then added a set of twins twelve months later to raise the final count to six children. They remained married for almost fifty years until Doolittle's death at the age of sixty-nine in 1996, although they had a rocky marriage.
2. Aaliyah
On January 16, 1979 in Brooklyn, New York Aaliyah Dana Haughton, AKA the "Queen of Urban Pop" and the "Princess of R&B", was born, then was raised in Detroit, Michigan. As an American singer, she's credited with helping to redefine contemporary R&B, pop. and hip hop. In addition, she was also an actress and model. Her career began when she was ten years old, when she appeared on Star Search, a television show featuring a talent contest somewhat equivalent to Who's Got Talent, and subsequently performing with Gladys Knight in a concert.
At 12, she signed with Jive Records as well as her uncle Barry Hankerson's label, Blackground Records where she met R.Kelly. He not only became her mentor, but also her lead songwriter and producer of her initial album Age Ain't Nothing but a Number, which was certified double platinum, selling more than three million copies.
It was around this time that rumors began circulating about Aaliyah's illegal marriage to R.Kelly, ending her contract with Jive Records, later signing with another label, Atlantic Records. In addition, the adult content that Kelly had written for Aaliyah just fueled the rumors. A marriage certificate was revealed stating the couple was married on August 31, 1994, but it was annulled by her parents in February 1995 because Aaliyah was only fifteen. She had evidently lied about her age, saying she was eighteen on the certificate and married without her parents knowledge. However, the two continued to deny the allegations, saying neither were married.
Aaliyah died on August 25, 2001 when the plane she was attempting to fly home in crashed shortly after takeoff. Not only was the it seven hundred pounds over its takeoff weight limit, but the pilot was also not approved to fly the plane. In addition, the pilot's toxicology report indicated he had both cocaine and alcohol in his system. At the time of the singer's death, she was said to have been informally engaged to the co-founder of Roc-A-Fella Records Damon Dash.
3. Drew Barrymore
Drew Barrymore, an American actress, producer, director, model, and author, was born on February 22, 1975 into the Barrymore family of actors. Her career began as a child actor who's biggest success to date is E.T. the Extra-Terrestrial in 1982. In addition to having an immensely touted and unstable childhood filled alcohol and drug abuse, she also became engaged when she was just sixteen years old in 1991 to Leland Hayward. Hayward is the grandson of a Hollywood producer by the same name. The engagement was broken off just a couple of months later. Barrymore ended up marrying, Jeremy Thomas, her first husband, a bar owner, when she was just nineteen on March 20, 1994, but they divorced less than two months later.
4. Milla Jovovich
Milla Jovovich was born Milica Bogdanovna Jovovich on December 17, 1975 in Keiv, Ukraine to a Serbian father, who was a doctor, and her Russian mother, who was an actress. She spend initial childhood years in Moscow, Russia, but immigrated to London, England at five years old, subsequently immigrating to California. Her popularity is due to her recurring role in the apocalyptic science fiction thriller Resident Evil, which was based on a video game of the same name, which has lead to her nickname "Reigning Queen of kicking butt."
Jovovich, who is now an American model, actress, and musician, having earned her citizenship when she was 19, has appeared in a variety of of films, most of which are in the science fiction and action genres. She began modeling at the age of twelve and was featured on the cover of an Italian magazine. She first gained attention as an actress with her explicit role in Return to the Blue Lagoon, when she was only fifteen years of age.
Jovovich had a major rebellious period in her teen years and she even got married in 1992 at the age of sixteen to her Dazed and Confused costar, Shawn Andrews, who was 21, in 1992, but her mother had the marriage annulled just two months later.
5. Marilyn Monroe
Norma Jeane Mortenson was born on June 1, 1926 in Los Angeles, California. It wasn't until later that she took on her iconic name of Marilyn Monroe. She was a American model, singer, and actress who was well-known for her beautiful and blonde roles, generally playing "dumb blondes". As such, she evolved into one of the most famous sex symbol during the 1950s, not only changing how sexuality was viewed in that era, but even still influencing people today. Her films had already grossed in excess of two hundred million dollars when she unexpectedly died. She still continues to remain a popular and well-known cultural icon.
Monroe unfortunately lived most of her childhood in orphanages and foster homes in the city of Los Angeles where she was born. It was in an attempt to keep from being returned to an orphanage that she got married to a neighbor's son when she was only sixteen years old to James "Jim" Dougherty, who was 21. She quit school to become a housewife and had two children before she filed for divorce in 1941. He took the children, moving them back to his native Kentucky.
It wasn't until later, in 1944 while working in a factory, that she was introducted to a photograher and began her successful career as a pin-up model which led to her acting career in which she ended up becaming a popular actress. Her private life, however, was troubled and she struggled with depression, substance abuse, and anxiety and died when she was only 36 from what was ruled a probable suicide.
6. Taran Noah Smith
Taran Noah Smith was born on April 8, 1984. He was formerly an American actor who was widely known for his roll as the youngest son, "Mark", on Home Improvement, which was not only one of the most watched 1990s sitcoms, but it was also one of the longest running. He was just sixteen when the show ended and he decided he didn't want to act anymore. He claims he was never able to decide what he wanted to do with his life, but that it certainly wasn't acting. On April 27, 2001, Smith, at the age of seventeen, married Heidi van Pelt, who was sixteen years older than Smith. Sparking a hug controversy, it wasn't just their age difference that was called into question, but the fact that Smith was legally still a minor at the time. The marriage actually lasted longer than most would have thought, but they filed for divorce on February 2, 2007.
7. Macaulay Caulkin
An American actor, author, and musician, Macaulay Carson Culkin was born third out of seven children on August 26, 1980 in New York City into a family of actors; both his father and sister are also actors. He was named after actors from the old west. His career began as a child actor and Culkin became famous for his role in Home Alone in 1990, for which he was nominated for a Golden Globe. He ended his acting career at the age of fourteen. When he was interviewed on Larry King Live, he was asked about his personal life, but he refrained from disclosing information beyond the fact that at the age of seventeen, he had married Rachel Minor, who was thirty at the time, in 1998. The couple's marriage didn't last long, separating in 2000 and divorcing in 2002.
8. Demi Moore
Demi Moore was born Demi Gene Guynes in Roswell, New Mexico on November 11, 1962. She is a well-known American actress, model, and former songwriter. She quit school when she was only sixteen years old in order to pursue a career in acting. She first appeared in Oui, a men's magazine, in 1981. Later that same year she also made her movie debut. In addition, she made an appearance on General Hospital, a popular soap opera and then a couple of movies, one in 1984 and one in 1985. It wasn't until the hit movie About Last Night, though, that her notoriety as a star was really established. When Moore was seventeen years old, she married singer Freddy Moore on February 8, 1980. F.Moore was not only twelve years older than her, but had also only recently divorce from his first wife. Obviously, Demi began using his surname as her stage name at this time. Unfortunately, the marriage didn't last very long, with D.Moore filing for divorce in September 1984. The divorce was then finalized in August of 1985.
9. Solange Knowles
Born on June 24, 1986 in Houston, Texas, Solange Piaget Knowles is generally known just by her first name. She is an American songwriter, singer, actress, and model. She is also known as Beyonce's sister. She expressed from an early age her interest in music and worked some as a backup dancer for her sister's hip hop group, Destiny's Child. She later signed on with her father's music label and at the age of sixteen, released her first album. In addition, she had a few small acting roles while she continued writing music for her sister and the other two former members of Destiny's Child. In February 2004, when Knowles was seventeen, she married Daniel Smith. He was nineteen. Just a few months later, in October of the same year, she gave birth to their son, Daniel. She says he was the greatest blessing, albeit unplanned, expressing only that she wished she wasn't so young at the time. After his birth, the family moved to Moscow, Idaho, where Smith continued his education. The marriage, however, didn't last very long. In October 2007, Knowles admitted that they had filed for divorce.
10. Courtney Stodden
Born August 29, 1994, Courtney Alexis Stodden is an American actress, reality show contestant, recording artist, model, and most recently, a national PETA spokesperson. PETA is a organization for activists for animal rights. Stodden was put in the spotlight in 2011 when she married Doug Hutchison, who was fifty, when she was just sixteen. Her marriage led to popularity and subsequent appearances on numerous reality shows. When Stodden was sixteen, she signed for an acting workshop via the internet with actor Doug Hutchison. He didn't realize how young she was, however, and began courting her over the internet. The internet relationship last four to six months, at the end of which, they both claimed to have fallen in love before even meeting in person.
Once Hutchison realized how young Stodden was, he talked to her mother, saying if it was her parents' wish for them to stop seeing each other that he would respect their wishes. Nevertheless, the Stodden's cited being devout Christians as their reason for allowing their daughter to make her own decision. They married on May 20, 2011 in Las Vegas. Unfortunately, their relationship drew a lot of criticism and controversy. Hutchison was labeled as a predator and pedophile. In fact, ever Stodden's father was younger than Hutchison. As a result of the marriage, Hutchison's family disowned him, his agent quit, and he even received death threats.
On the first of November 2013, it was reported that the couple had separated, with the thirty-four age difference being the main catalyst. However, the divorce was friendly and Hutchison was to continue managing her career. The couple then signed divorce papers a week later. Still, the couple remained living together at their home. Furthermore, the couple reconciled in August of 2014, renewing their vows later that same year. At the beginning of 2017 it was reported that the two were again separated, but the two of them continue to live together.
11. Bo Derek
Mary Cathleen Collins was born on December 12, 1956 in Long Beach, California. Later becoming known as Bo Derek, she is an American television and film actress, model, and movie producer. She is most famous for her sexy breakthrough role 10 which was released in 1979. Afterward, a poster of her in a bathing suit was launched, subsequently making her become a most famous sex symbol of not just the 1980s, but of all time, even rivaling the likes of Marilyn Monroe. She is now semi-retired, making an occasional appearance in movies, on television, or in documentaries. She began dating John Derek when she was sixteen. The two moved to Germany at that time to wait out the US statutory rape laws, returning to the US soon after her eighteenth birthday. They were married in 1976 and he helped manage her career. They remained married until his death in 1998 due to heart failure.
12. Melanie Griffith
Melanie Richards Griffith was born on August 9, 1957 in Manhattan, New York, to her mother, Tippi Hedren, who was an actress, and her father, Peter Griffith, who was an advertising executive and former child actor. The American actress is of Norwegian, Swedish, English, and German descent. Her career began with nonspeaking roles before making her established debut in Night Moves, starring beside Gene Hackman. She subsequently went on to star in several movies, earning not only critical acclaim, but also an Academy Award nomination.
When she was fourteen, she began dating Don Johnson whom she met on the set of The Harrad Experiment, which her mother was starring in with Johnson. He was twenty-two at the time. They dated for a few years before marrying in January 1976, when Griffith was was eighteen, but they divorced just six months later. They actually got back together years later in 1989 after she got pregnant. They stayed together until 1996 when they divorced for the last time.
13. Elizabeth Taylor
Often referred to as Liz Taylor, Dame Elizabeth Rosemond Taylor, DBE, was born on February 27, 1932 in London at her family's home, Heathwood. She was given dual citizenship for Great Britain and America at birth, therefore making her British-American. She was a popular actress as well as a great entreprenuer and philanthropist. Her career began at a very young age was due to people prompting her mother that she should audition for films. She became a most successful and most well-known stars of classic cinema during the 1950s.
However, another reason for her fame during her adult years was her personal life and the fact that she had married eight times all together. At the time, this verifiable truth was looked upon with a large amount of public disapproval and drew much media attention. The first of these marriages occurred on May 6, 1950 to Conrad "Nicky" Hilton, Jr. when she was only eighteen. Hilton was heir to the hotel chain owned by the Hiltons. The wedding, a large media event, was very large and expensive, organized by MGM. Unfortunately, just weeks into the marriage, Taylor realized that not only did they have little in common, but also that he was a heavy drinker and abusive as well. She sought and was granted a divorce just eight months after the married in January 1951.
Taylor died March 23, 2011.
14. Cher
Born Cherilyn Sarkisian in El Centro, California on May 20, 1946, Cher is an American singer/actress. She was known for epitomizing female autonomy during a time when the industry was very much male dominated. Her unique singing voice is well-known, as is her adoption of an array of styles and characteristics during her sixty year-long career. Cher quit school and left home at sixteen, moving to Los Angeles with a friend. It was there that she met performer Sonny Bono in 1962. She ended up accepting his offer of becoming his housekeeper and they developed a close friendship which eventually led to being lovers. They performed their own, albeit unofficial, marriage ceremony in Tijuana, Mexico in their hotel room on October 27, 1964 when Cher was eighteen. The then was legally married once she gave birth to their only son, Chasity Bono, aka Chaz, on March 4, 1969.
The began having marital problems in 1972, but maintain the appearance of being happily married until 1974. In February of that year, Sonny, who cited irreconcilable differences, filed for a separation. Just a week later, Cher counter filed, charging Sonny with involuntary servitude and claimed that he had withheld money owed to her, depriving her of her fair share of earnings. After a long, drawn out battle over not only finances, but also the custody of their son, their divorce was finally concluded on June 26, 1975.
15. Sandra Dee
Alexandra Zuck was born on April 23, 1942 in Bayonne, New Jersey. The American actress later became known as Sandra Dee. Dee's career began as a child, modeling and appearing in commercials before progressing to movies as a teenager. She eventually became a household name as a teen starlit. At the age of eighteen, she married Bobby Darin, and her marriage was the cause of her being in the public eye for the next ten years. They had one son on December 16, 1961, named Dodd Mitchell Darin. Little else is known about their marriage, but they subsequently divorced in 1967. He later died at the age of thirty-seven and she never remarried. Dee died on February 20, 2005, succumbing to kidney disease.
16. Taylor Hanson
Jordan Taylor Hanson was born on March 14, 1983 in Jenks, a suburb of Tulsa, Oklahoma, the second of seven children. He is an American musician and is most famous for being a member of pop/rock band Hanson with two of his brothers. He sings both backup and lead vocals as well as playing percussion, which includes drums, tambourine, and bongos, keyboard, guitar, piano, and harmonia. He is now the lead singer of a group called Tinted Windows. Hanson married Natalie Ann Bryant in June 2002 after meeting her back in 1999. The two of them now have five children and are still married.
17. Ava Gardener
Born on December 24, 1922, Ava Lavinia Gardner was an American singer/actress. She was born in a farming community in North Carolina by the name of Grabtown and was the youngest of seven children. She signed a contract in 1941 with Metro-Goldwyn-Mayer (MGM). Appearing in various high-profile movies from the 1940s until the 1970s, she was nominated for an Academy Award in addition to receiving both a Golden Globe nomination and a BAFTA Award nomination. Soon after coming to Los Angeles, she met Micky Rooney, who was another MGM contract player. They subsequently were married on January 10, 1942 when Gardener was nineteen. Because of worries concerning how the marriage would affect Rooney's popularity, they were married in a remote town. Unfortunately, due to his serial adultery, Gardener decided to divorce him in 1943, agreeing to not disclose the reason as to not affect his career.
18. Kim Kardashian
Kimberly Noel Kardashian was born on October 21, 1980 in Los Angeles, California and is an American reality star, actress, socialite, model, and businesswoman. Kardashian first appeared in the public's eye as Paris Hilton's friend and stylist. She received even more media attention after her 2003 sex tape with former boyfriend Ray J was exposed in 2007. Later that same year, her family and she appeared as reality actors in the E! series Keeping Up with the Kardashians. It's success has led to several spin-offs and Kardashian's life has been the subject of extensive media attention. When she was nineteen, in 2000, Kardashian eloped with Damon Thomas, a music producer. The marriage only lasted a couple of years, with Thomas filing for divorce in 2003. Later, the breakup was attributed to emotional and physical abuse on his part. Kardashian is presently married to Kanye West, who is a rapper, songwriter, singer, record producer, fashion designer, and entrepreneur. The recently had their third child via surrogate.
19. Olivia Wilde
Olivia Jane Cockburn was born on March 10, 1984, in New York City, but was raised in a neighborhood of Washington, DC. She is an American-Irish actress, producer, model, director, socialite, and activist. She has had a long career in acting and is known her role on House as well as many movies. She changed her name Olivia Wilde during high school in order to honor her family's writers who often used pen names, the name being derived from an Irish author. On June 7, 2003 at the age of nineteen, she married Tao Ruspoli, who is an Italian musician and filmmaker and whose family owns a famous Italian palazzo. The ceremony took place inside an abandoned school bus due to the fact they wanted to keep the marriage a secret. They remained married for almost eight years when they filed for a separation in February 2011. The divorce was made final on September 29, 2011.
20. LeAnn Rimes
Margaret LeAnn Rimes Cibrian was born on August 28, 1982 in Jackson, Mississippi. She is an American singer whose rise to fame began at the young age of thirteen with the release of her version of "Blue", a Bill Mack song. This made her the youngest country music star ever, beating the prior record held by Tanya Tucker who also became famous at thirteen with "Delta Dawn".
While in the midst of legal battles, Rimes began to have feelings for Dean Sheremet, a backup dancer. The two had previously met when he was chosen to perform when she was the host of the 2001 Academy of Country Music Awards. Just after their first date, Rimes admitted that he was the man she wanted to marry. Sure enough, the two married the next year, 2002, when Rimes was nineteen. However, their marriage ended when she had an extramarital affair that was covered by the press. The couple filed for separation in July 2009 and the divorce was finalized in September of the same year.
Eddie Cibrian, the man with whom she had the affair, was also married at the time with two sons. His wife then filed for divorce as well, ending a marriage of eight years. Rimes and Cibrian are still married today and she states that although she hates that people were hurt, that she doesn't regret the outcome.