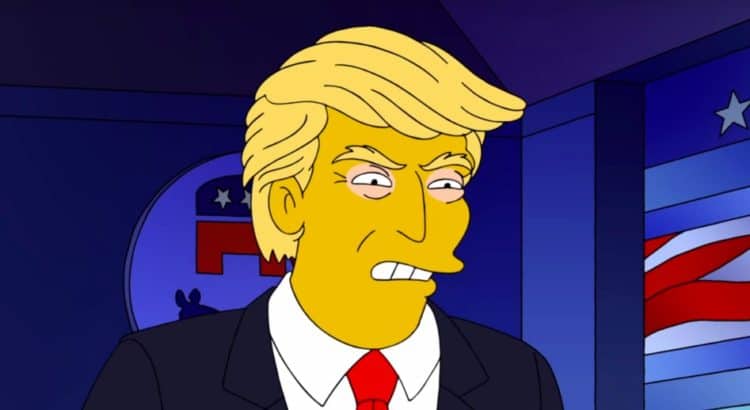 Whether you like him or not Donald Trump IS the president of the United States and it's evident that one of these days there's going to be a biopic on the guy. Whether that's going to be well-received is kind of irrelevant at this time but the point here is that eventually there might be a movie based on the man and whoever does it is going to be in a position where they can blast him entirely or vindicate the decision of so many in this country that voted him into office. It's a fact that no one absolutely HAS to like Donald Trump, you don't have to like any president that becomes the leader of the USA, but recognizing them as the president is something that a lot of people still haven't figured out is kind of hard to deny. Any movie that does come out based on Trump is bound to be something that might be kind of amusing for some and horrifying for others.
Here are just a few individuals that might be able to channel Trump.
5. Christopher McDonald
Christopher has kind of established himself as the kind of guy that people look to and think is going to be playing the part of a jerk so it's not too hard to think that he could step into this role and make it work. Think of Happy Gilmore and you'll understand just why this could be so. It's not a question of his character off screen, but the work he's done on screen would indicate that he knows what it takes to become a guy that's an absolute jerk to those that he doesn't like and don't like him. Then think about how many people he's convinced that he actually is a jerk in real life and you'll see how convincing Christopher can be.
4. Powers Booth (Unfortunately passed away)
Powers was the kind of actor that was actually pretty appreciated when he showed up since quite honestly he was good at what he did. He played characters that weren't always highly visible but were still nothing short of impressive. In terms of playing someone that a lot of people might not like he kind of proved that he could do that with his role in Sin City: A Dame to Kill For. It might not have been that great of a movie in the eyes of many, but it did show that he could be a completely cold-blooded individual that does and says what he wants and that people simply do not care for. As Trump he might be a little softer in tone, but no less forceful in his delivery. It's a shame he's no longer with us.
3. Kevin Costner
At this point in his career there's not a lot that Kevin Costner hasn't done. He's created a few stinkers throughout his time on the big screen but he's also come up with some of the greatest performances of all time. Putting him in a movie like this would surely test his skills just a bit and would probably alienate some folks simply because, well, it's Trump. This does happen since Trump is one of the most hated presidents in history and is no doubt going to be remembered in many different ways. But being the on screen chameleon he is when it comes to his various roles, Costner could definitely do it.
2. Tim Allen
It does seem as though casting Tim Allen would make this more of a comedy than a serious biopic, but seeing as how he's dressed up as Trump on his show, Last Man Standing, it would seem that he's ready to commit to such a role if he was really called upon to do so. Or maybe he was just showing his appreciation in a way that seemed fun and witty. But all in all he can be a serious actor if he needs to be, though comedy does seem like it would be the order of the day if he took the role. It could work if you really think about it, as it might soften the blow to some peoples' delicate sensibilities.
1. Alec Baldwin
Did you really expect to see someone else's name at the top of this list? Alec Baldwin seems to have grown tired of portraying Trump, but while he's done a great job acting in sketches on SNL it would seem that he might actually be pretty good at emulating Trump if he really had to, in a serious manner. If you think he likely wouldn't take the role you're probably right, but it would seem kind of amusing if he did take the role and had to play it straight instead of comedic. Alec Baldwin is a great actor to be honest, and his SNL sketches are pretty funny, but it would still be amusing to see him play the role in a serious manner.
Any one of these men would do a great job.
Tell us what's wrong with this post? How could we improve it? :)
Let us improve this post!